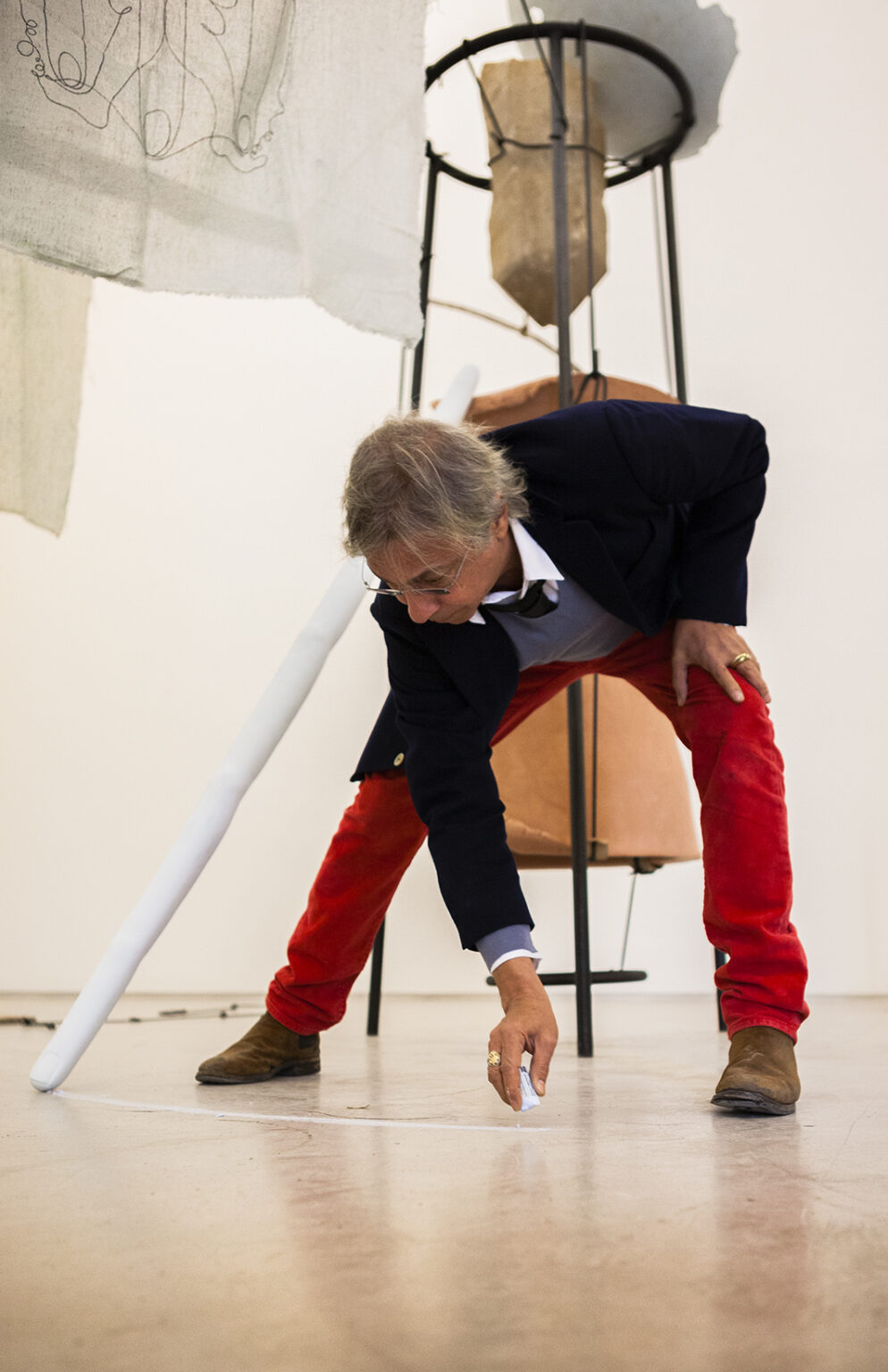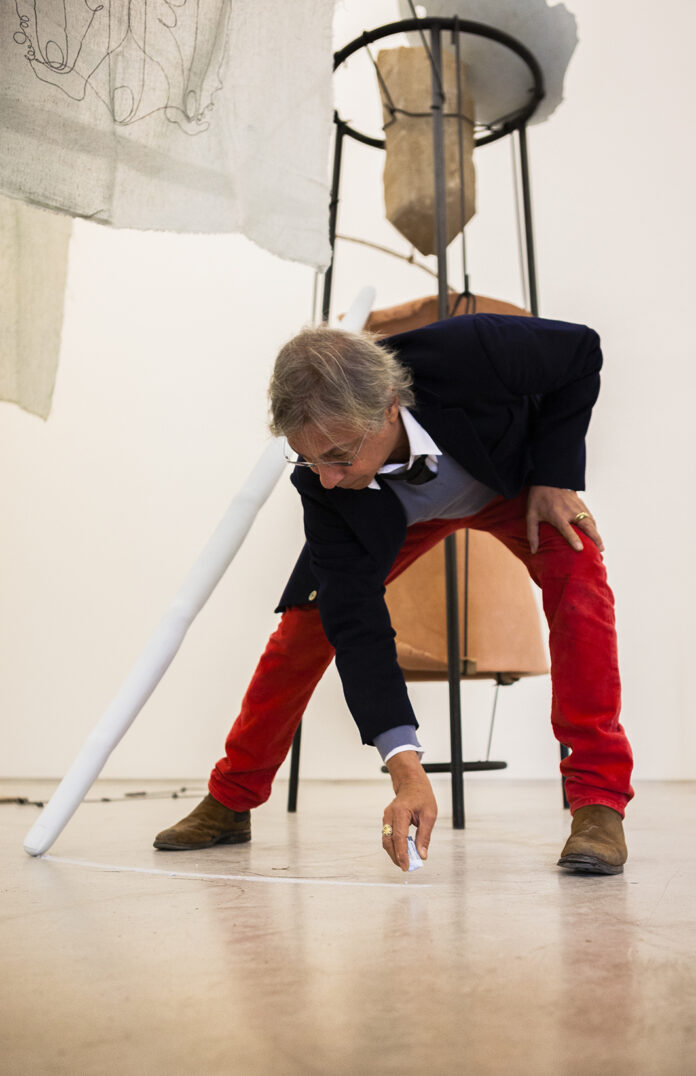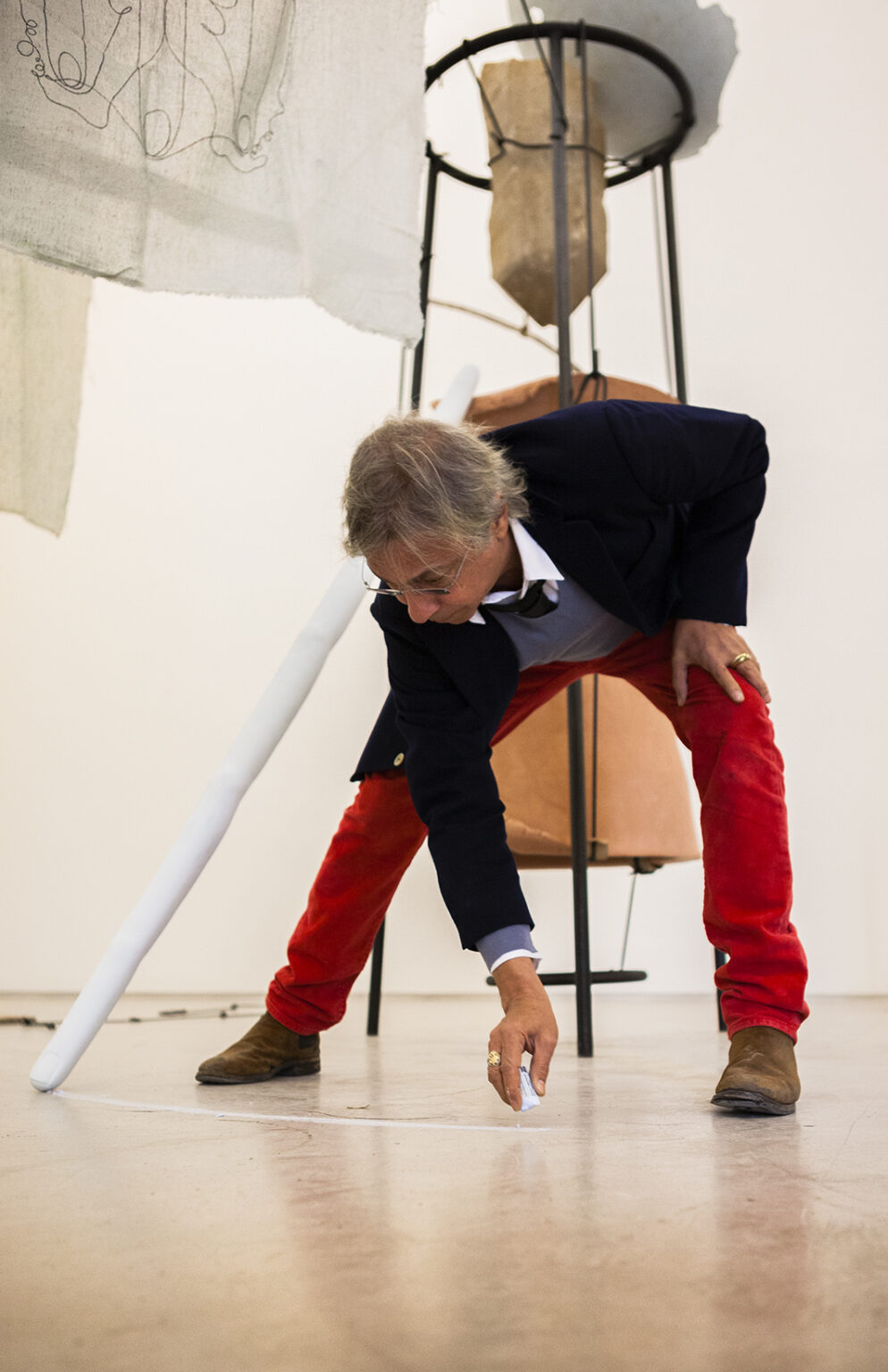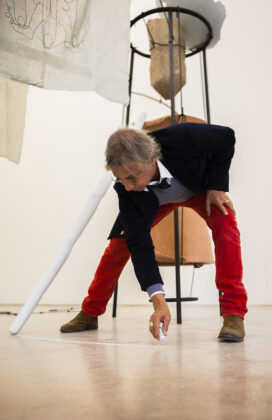 Artists' writings became ubiquitous structures in the international art circuit around the 1960s, when new narratives gained space and deepened the nature of the exercise of criticism. This attitude represented a significant transformation in the articulation of art theory. the retrospective Tunga: magnetic conjunctions, composed of approximately 300 works exhibited in the Itaú Cultural and Tomie Ohtake Institute – co-ordinated by Instituto Tunga – is permeated with curiously hybrid thoughts, revealed in the artist's text or speech. His fictional imagery is a paradigm of affective insights that potentiate the construction of individual mythologies supported by science, archeology, zoology and, above all, literature. Psychoanalysis emerges in small narrative asides, as an agent of an exercise in transience with doses of reason, humor and irony. Tunga's language, full of metaphors in its symbolic essence, experiences deviations, penetrates precarious structures loaded with sensual pleasure and secret provocation.
The curatorship of Paulo Venancio Filho promotes good and wide choices and puts Tunga's works/truths on the agenda in an exhibition without chronological order that mixes works from all eras, until 2016, the year of the artist's death. The space becomes cramped to exhibit such production, but the expography is saved by the windows and islands installed by the exhibition space. The infinity of objects, apparently shuffled and disconnected, confirms the organicity of Tunga's universe. He always liked mess. Not of order or disorder. "Mess!" as he used to say. "What I have in my hand I move around until I lose it, and then I find it again. Finding what I lost, I find the new again, I find the new in the old – it's like the light, the old light, rested and always new again". This narrative, so repeated by him, opens the book Baroque of Lilies (1997), edited by Cosac & Naify.
Antônio José de Barros Carvalho e Mello Mourão (1952-2016), or simply Tunga, was born in Palmares (PE), grew up and lived in Rio de Janeiro. He lived in a mansion owned by Cosme Velho, owned by his maternal grandfather, Senator Barros de Carvalho, a collector of modern and baroque Brazilian art. He was one of those responsible for Tunga's systematic reading of great philosophers, writers and poets. The artist did not therefore intend to intellectualize his art, he chose and visually codified the objects, removing them from everyday life or not, making them dialogue naturally with space. Tunga's fictional texts are developed with writings that arise from personal mythologies with which he builds, deconstructs, reconstructs his work, in permanent re-readings. Word and image, according to him, touch each other intimately, without a hierarchical relationship between them, but in a kind of copula, friction that generates a third element. There are many stories diluted in his "installations", a term he coined to replace "installations", as in From 'la voie humide', (2014), considered his last series of sculptures. This spatial composition takes place through the possible configurations between the objects worked in plaster, terracotta and crystals, supported by a kind of tripod, with cauldrons and body parts in direct reference to alchemy.
As Nicolas Bourriaud defines, each exhibition contains the plot of another, each work can be inserted in several programs and serve as a multiple plot. The concept fits the reassembly of the massive sculpture magnetic gravitation, composed of steel sheet, iron filings, and long steel wires that, in 1987, reached all floors of the pavilion of the 19th Bienal de São Paulo, curated by Sheila Leirner. Now, at Tomie Ohtake, the piece does not have the same impact due to the visual interference in the space, open to other departments. However, it is worth reviewing.

Another special moment is the video installation To, from 1981, which marked Tunga's debut in audiovisual, filmed in 16mm and looping. The gigantic projection in a room at Tomie Ohtake is fixed on the curve of a tunnel, as if there was no entrance or exit and it was impossible to get out. Place, body, action and movement open space for reflections on time/memory, a primordial element in this work, whose soundtrack Night and Day is interpreted by Frank Sinatra. According to Paulo Venancio, the spectator is involved in two continuous movements: that of the film that circulates around the room and that of the image projected on the screen, as if it were placed "inside" a visual sculpture. The work had an impact on Walter Zanini, who exhibited it at the 16th Bienal de São Paulo in 1981, when he was the general curator.
Body and eroticism permeate the artist's production due to their meanings. According to psychoanalyst Suely Rolnik, Tunga's works are vibrant through strange attractions, erotic tension, and unusual montages. The emblematic installation Pool, shown only once in 1975, and disappeared around the same time without a trace, has been re-edited. The work displays a tripod, on which a cap with the title of the work written in lead letters, while an air pump is suspended by a chain and a submerged photograph floats in suspension. The work was done in 1975, during the worst moments of the dictatorship in Brazil, and it leaves latent Tunga's thinking about the political nature of the image. This is considered by Paulo Venancio Filho as one of Tunga's first experiments with objects, which became recurrent in his production. The exhibition still rescues rarities such as Protruding Drawings, Venus, which Tunga calls works arising from stories or histories arising from works. Narratives are a form of drawing that uses as a language, as in the series Object of Children's Knowledge, composed of watercolors and India ink, from the 1970s. In this sense, the exhibition makes use of records and the artist's concern with the formation of an archive. In this evolutionary line, the retrospective brings projects in ceramics and metal, sketches for future works, jewelry designed by him, videos, photographs, texts. Finally, a summary of the enigmas left by Tunga that call into question what is announced, what is seen, what is understood and what remains.