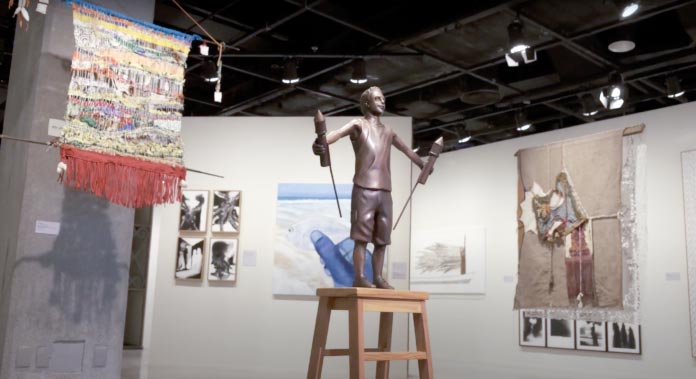 With overall curation by Igor Simões, the exhibition brings together 240 artists from all Brazilian states who present works in different artistic languages. As of 2024, part of the exhibition will circulate in Sesc spaces across the country for the next 10 years.
The exhibition space is divided into seven sections that refer to the thoughts of important intellectuals such as Beatriz Nascimento, Emanoel Araújo, Guerreiro Ramos, Lélia Gonzales and Luiz Gama.
"Dos Brasis is proof that there has never been invisibility or silence among black Brazilian artists. What existed was a selective listening and a selective vision", points out Simões.

A arte!brasileiros visited the show, on display at Sesc Belenzinho, and spoke with the curator. Watch:
SERVICE
Sesc Belenzinho: Rua Padre Adelino, 1000 – Belém, São Paulo – SP
On display until January 28, 2024
Visitation: Tuesday to Saturday, from 10am to 21pm; Sundays and holidays, from 10 am to 18 pm