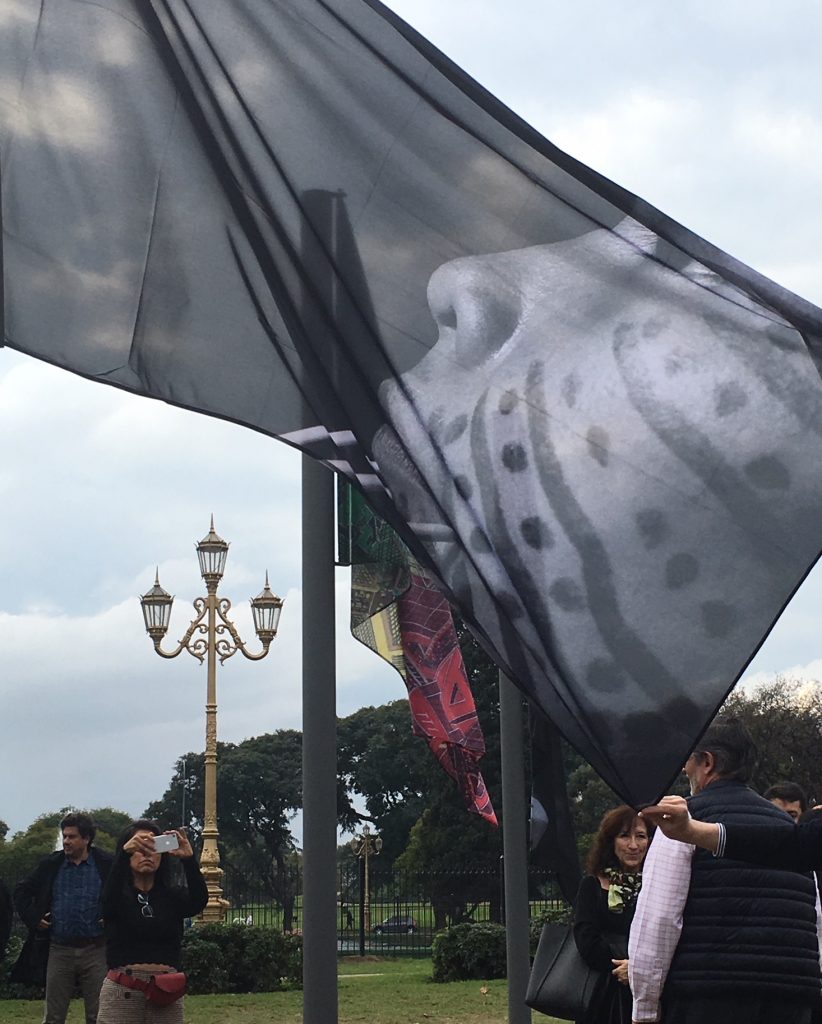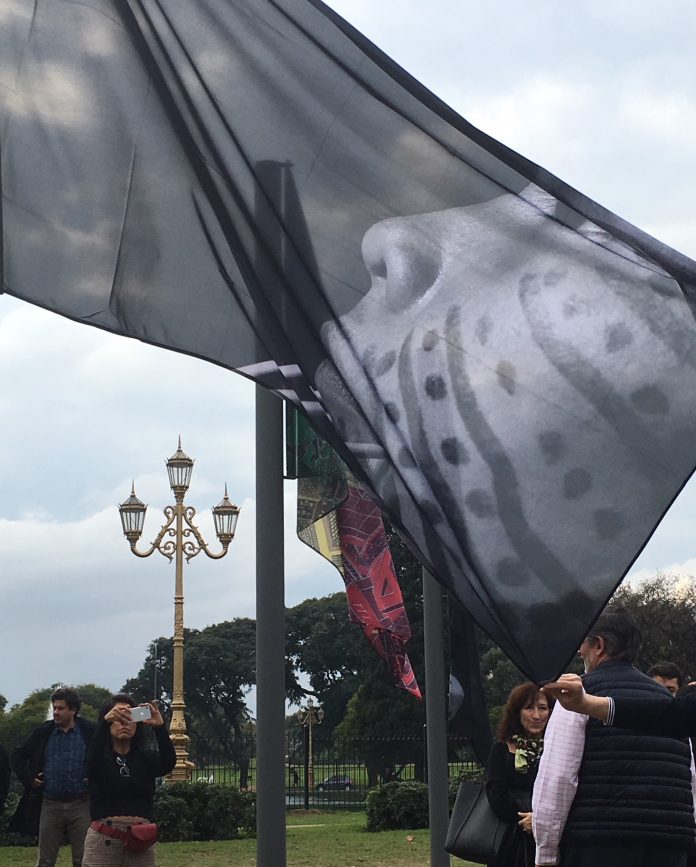 This Bienal was born three years ago as the first Bienal in the history of Argentina, whose proposal, led by Aníbal Jozami, Rector of the Universidad Nacional de Tres de Febrero (UNTREF), opens in the city of Buenos Aires numerous site specifics, exhibitions and interventions. Since May, other museums and public spaces have been "touched" by the initiative in at least four provinces Argentina: Tierra del Fuego, Tucumán, San Juan and Rosario.
One of the particularities of this project is that its direction and management are in the hands of academics. If it is true that Aníbal Jozami, president of BIENALSUR, is known in the art world as a great collector (in 2014 his private collection of Ibero-American art was exhibited at the Lázaro Galdiano Museum de Madrid), his career as a sociologist and specialist in international relations at federal universities and as dean of UNTREF, for years, led him to think about a project beyond borders. Diana Wechsler, director general of the biennial, is an art historian, researcher at CONICET (Consejo Nacional de Investigaciones Científicas y Técnicas) and has an interdisciplinary view of art.
The main biennials in the world have been questioning their formats, functions and viability for some years. Traditional models have been exhausted and there is a search, in the different stages of art and culture, to find solutions that allow more cooperation, participation and space for the inter and transdisciplinary proposals that contemporary art entails.
BIENALSUR, instead of concentrating all efforts in a single city, a headquarters, proposes to "bring the thought of the ON" to several cities around the world. As well as bringing to the SOUTH the thinking of those who understand that we should not follow the official cartography but be aware of the issues that are at stake on the planet as a whole. The environment, migration issues, gender issues.

Thus, under the umbrella of topics such as Sex, Transit and Migration, Art and Public Space, Ways of Seeing, Memories and Forgetfulness, Art and Science/Art and Nature, the biennial manages a mix of exhibition solutions. It seeks national and international partners who are interested in hosting the project, shows large collections and in other cases commissions projects by chosen artists.
In this edition, in addition to the installations in public spaces, several of the projects developed in partnership with museums in Buenos Aires, many of them classic and modern, create very interesting situations of timelessness.
Undoubtedly, one of the highlights of this second edition is the presence of the Italian artist, creator of the Póvera Art, Michelangelo Pistoletto who, at the age of 86, continues to work actively and defend that "art only makes sense when it makes you think and when it makes you reflect on freedom as a common responsibility". His arrival at the Bienal was mediated by the Brazilian curator Marcelo Dantas, who has already presented the artist in Brasília and Belo Horizonte.
Your projects are organized in Pistoletto Circuit, a sequence of interventions at the Museo de Arte Decorativo, the Museo de Bellas Artes and the Museo Benito Quinquela Martín. In the latter, next to an installation in Rio de la Plata, where a symbol of infinity, made up of more than 3 plastic bottles, painted by students from schools in the district of La Boca, bring the idea of ​​the importance of caring for nature and fighting against environmental degradation. The project was a collaborative work process with the Ministry of Education-Gestión Cultural, school students and ACUMAR-Autoridad de Cuenca Matanza Riachuelo, in charge of taking care of the cleanliness and conditions of Rio.
Certainly, mobilizing various public sectors in these cases creates the possibility of turning art into a place of connection and social reflection.