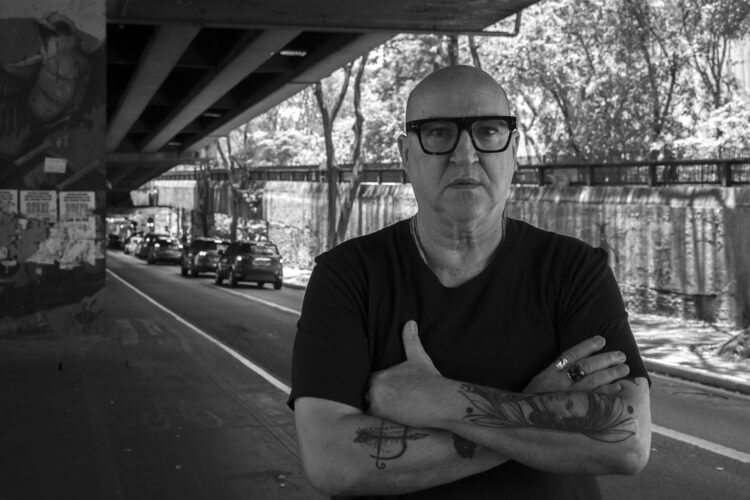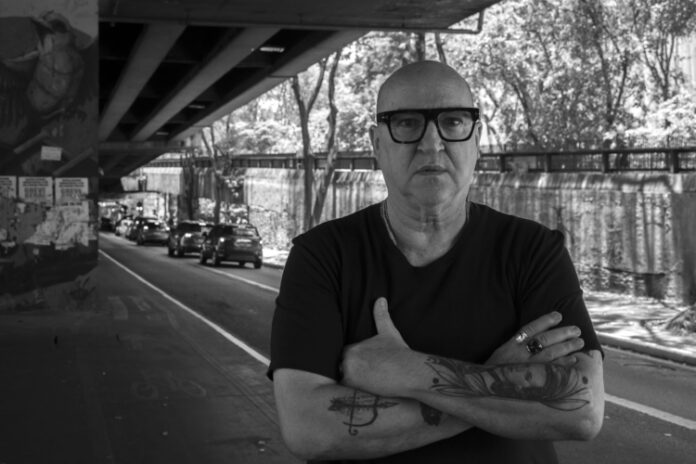 Born in Recife (PE), Diogenes Moura lived with his family for 17 years in Salvador (BA). She moved to São Paulo and since 1989 has lived in and around Campos Elíseos. It was from there, more precisely from the surroundings of the Elevado Presidente João Goulart, perhaps the most famous viaduct in the city, that the writer, curator, photographer, screenwriter and independent editor drew inspiration for his new book, worm (Editor Noir), which will be launched this Wednesday (25), from 15 pm to 18 pm, at Martins Fontes Bookstore.
With a watchful eye, a notebook and a pencil, Moura, who was the curator of photography at the Pinacoteca, took notes over the years about the events and the inhabitants of the apartments that flank the viaduct.
"Throughout this period and a pandemic in between, he [Diógenes Moura] sat on the curb of Minhocão and began to look for lives on both sides of those elevated lanes that hide the misery under his feet and that give the impression of taking everyone anywhere. But the feeling is of a huge prison of desires, dreams and fantasies, from which you will never leave", writes journalist Gonçalo Junior, on the back cover of the book.
In a text on the cover of the book, filmmaker Beto Brant highlights that the title "brings a collection of people who inhabit the unlit vein of the city center. An ingrown anomaly, where there remains a degree of vanity, the ornament in speech, in the body and in the house. The world in ruins and redemption leaks, timidly, among the rubble, "he writes.

READ EXCERPTS FROM THE BOOK BELOW
On a random Sunday, so many, so many others, Cesário Triste left the house with a notebook and a pencil and went into the bakery on the corner. He had coffee with milk, swallowed three white balls so as not to go crazy, went up the ramp towards the viaduct, sat down on the white stripe that divides the two lanes and died. On another Sunday, he widened his eyes and began to turn his head from side to side as if he were being exorcised. With his pupils dilated with fright, he dedicated himself to invading the apartments of others, those who live on both sides of the immense concrete serpent that cuts through a part of the city, where men challenge what is left of the gods..
***
Each replica that Ambrósio Terminante das Tripas Finally defrosts to put on his shoulders and ask for money between the cars at the traffic light, under the viaduct, takes at least six hours for the meat to be on point and to regain its natural breathing, the blinking of its eyes. eyes, removing the built-in memory, the memories of those left behind, imagining a living face of someone who doesn't know if he will ever have tomorrows.
SERVICE
Minhoção (Editora Noir, 163 pages, BRL 49,90)
Diogenes Moura
Launch: Martins Fontes Bookshop – Avenida Paulista, 509
Time: this Wednesday (25/01), from 15h to 18h