MLesser known than many of his modernist co-religionists, but one of the most important names in the movement in Brazil, the Swiss John Graz wins a solo exhibition at Estação Pinacoteca, on view until January 31, 2022. John Graz: tropical and modern idyll revisits the trajectory of the artist – who was also a designer, illustrator and interior architect – with a focus on his work as a visual artist and the dedication of his works to indigenous themes, fauna, flora, history and Brazilian popular culture.
Born in Geneva (Switzerland) in 1891, John Louis Graz arrived in Brazil in 1920, where he married and settled until the end of his life, in 1980. In 1922, he participated in the Modern Art Week, exhibiting seven canvases, and then he collaborated with the 7th edition of the famous Klaxon magazine. Even in this early period, he was one of those responsible for introducing the production of the Swiss painter Ferdinand Hodler to the country, the traces of the Art Déco and the principles of Germany's avant-garde Bauhaus School.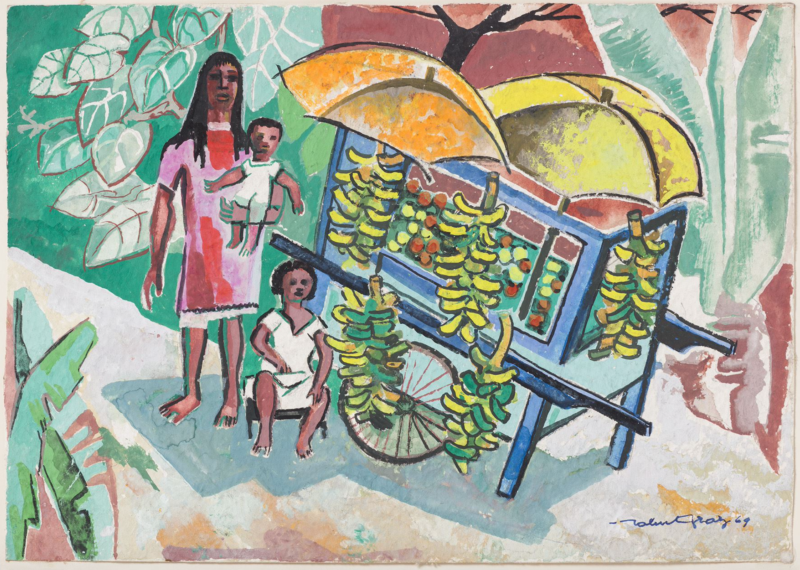 At the same time, Graz quickly entered the Brazilian cultural context, and this is the main focus of the exhibition at Estação Pinacoteca. Curated by Fernanda Pitta, senior curator, and Thierry Freitas, curatorial assistant at the museum, tropical idyll brings together around 155 items, with a set of works donated to the Pinacoteca by the John Graz Institute as its central core – the selection of works also includes loans from other institutions and private collections.
In a publicity text, the curator emphasizes Graz's dedication to the creation of a modern and tropical imagery, based on his paintings, drawings and studies, also reflecting on the artist's multiplicity and versatility. In these works appear representations – sometimes "romanticized" – of indigenous people, images of nature, festivities such as carnival and gaucho parties, Brazilian workers such as the jangadeiros, in addition to historical narratives, such as those depicting the Portuguese invasion of Brazil.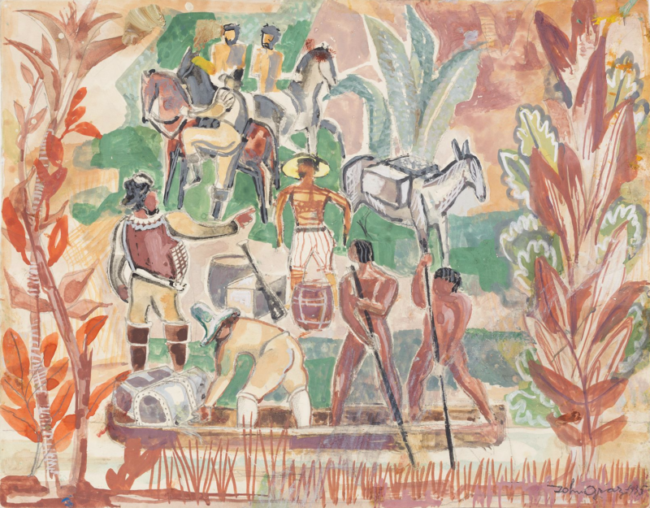 As much as the focus of tropical idyll be the production in the visual arts, the exhibition also displays furniture that demonstrates Graz's interest in creating a modern and Brazilian design, in addition to studies of architecture, decoration and photos of the environments that the artist idealized.
Service: John Graz: tropical and modern idyll
Pinacoteca Station – Largo General Osório, 66 – Santa Ifigênia
From July 31, 2021 to January 31, 2022
Free Entry (entry is only allowed with reservation through the website www.pinacoteca.org.br)