On August 20th, 3689m² of art will be delivered to the city of São Paulo. The action is part of the 1st edition of the NaLata International Festival of Urban Art. Fifteen nationally and internationally renowned artists are dedicated to the production of murals in the Largo da Batata region. You graffiti artists will perform twelve works of different styles and cultural currents.
In respect of social isolation, part of the face-to-face programming of the an international festival was postponed to 2021, but the organization chose not to cancel the event. "We realized that there would not be a more important moment for these works to be on the street than right after the period of social isolation", explains curator Luan Barbosa. With that, they adapted to, this year, spread art through the gables, bringing more life to the city.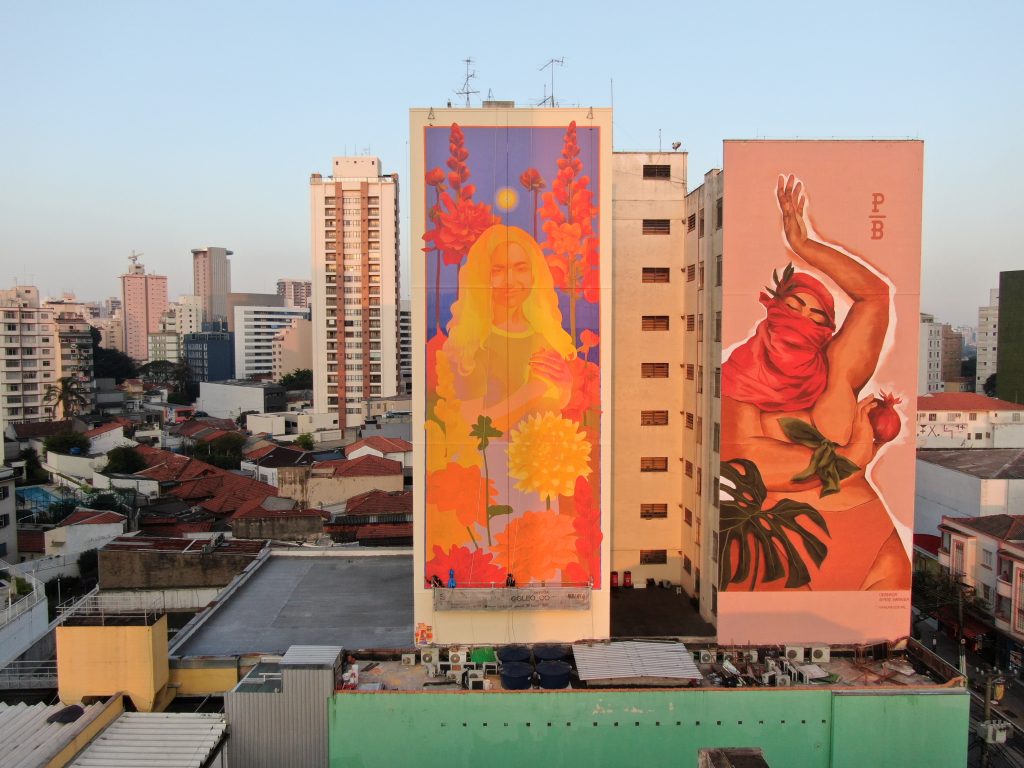 "We are social beings, constantly shaped by our environment. At a time like this, when our spaces are limited, it seems to me very important that some expression dominates the streets – this space that by law belongs to everyone, but is not owned by anyone", shares the Colombian artist. gleo.
She is one of the muralists participating in the event, and one of the few foreigners who managed to enter the country amid the pandemic and the closing of borders. Along with Geo, the Mexican Paola Delfin occupies the city with another of his works, known for their social character. The team of national artists is composed of Marcelo Eco, Alex Senna, Pri Barbosa, Pri Barbosa, enivo, evolution, Mari Mats, Matthew Bailon and Rafael Sliks; in addition to five graffiti artists selected by the "Novos Talentos Murais SP" contest.

Organized by Agência InHaus and curated by Luan Cardoso, the event proposes the creation of a democratic moment, giving unrestricted access to the works, which can be seen for free by anyone who passes through the city. "This art is for everyone. It's for workers who couldn't stop during the pandemic, it's for those who are on the bus, or on the motorcycle making a delivery, and it's also for those who are still at home, in quarantine, and can follow through digital ", explains Luan.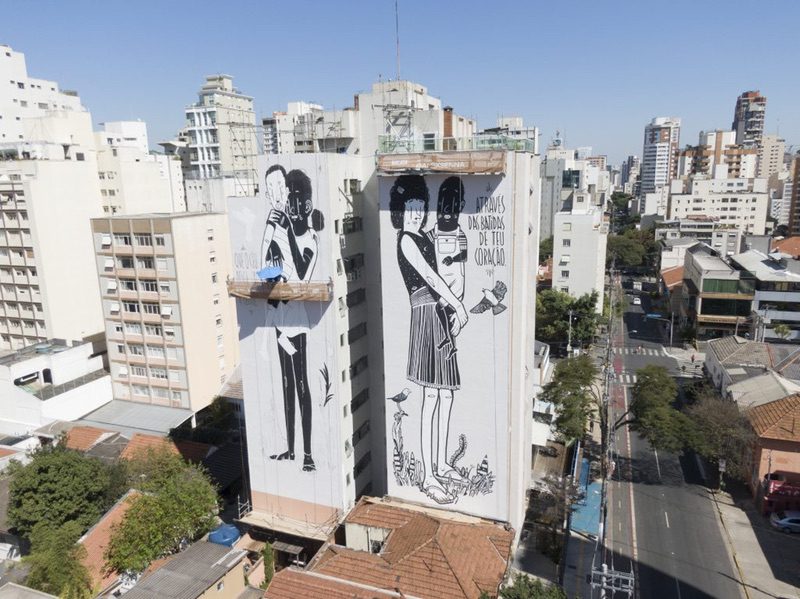 More than just graffiti
In this edition, NaLata intends to create the largest Brazilian open-air graffiti museum. But, as the curator explains, "we don't want to be labeled just a graffiti festival. Our proposal is a public art festival".
For this, NaLata would hold workshops, debates, sculptures and projections that would also occupy the urban space. "We would also have a large sculpture of containers, which would receive interventions by two artists. It would be a sculptural work with paintings and projections at night", says Luan Barbosa. Although, to avoid agglomerations during the pandemic, activities had to be postponed to 2021.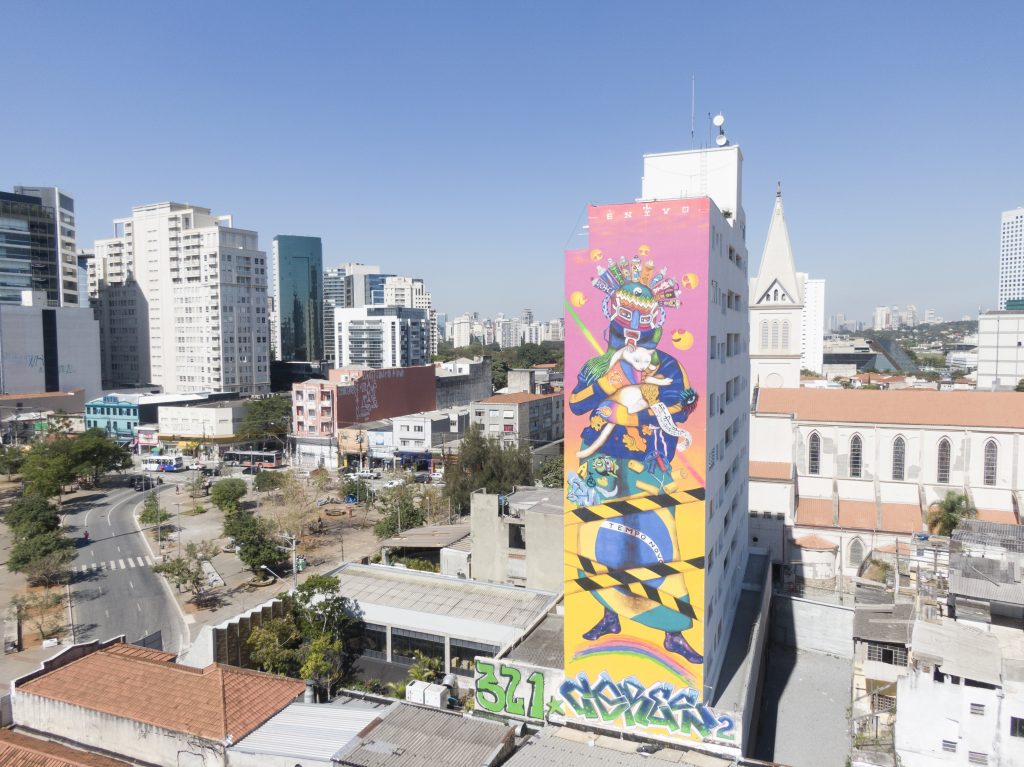 "Art has the power to transform people's lives and our goal is to bring a little hope and color after so many difficult times we have been through collectively", comments Luan Cardoso. To which the artist Enivo adds: "The feeling I had while painting was that I was reinterpreting the post-apocalypse we are living in. on my wall there is the flag of Brazil, but instead of 'order and progress', it says 'new time', because that's what I believe: that these arts are a portal to a new time".
The works can be checked at the following addresses:
Rua dos Pinheiros, 1474 (Artists: Mateus Bailon, Paola Delfin, Gleo and Pri Barbosa)
Av Faria Lima, 1134 (Artists: Selon and Marcelo Eco)
Rua Artur de Azevedo, 985 (Artists: Alex Senna and Selon)
Rua Capitão Prudente, 151 (Artists: Mari Mats)
Rua Campo Alegre, 60 (Artists: Enivo)
Rua dos Pinheiros 2767 (Artists: Thiago Nevs)
Potato Square (Artists: Sliks and Evol)