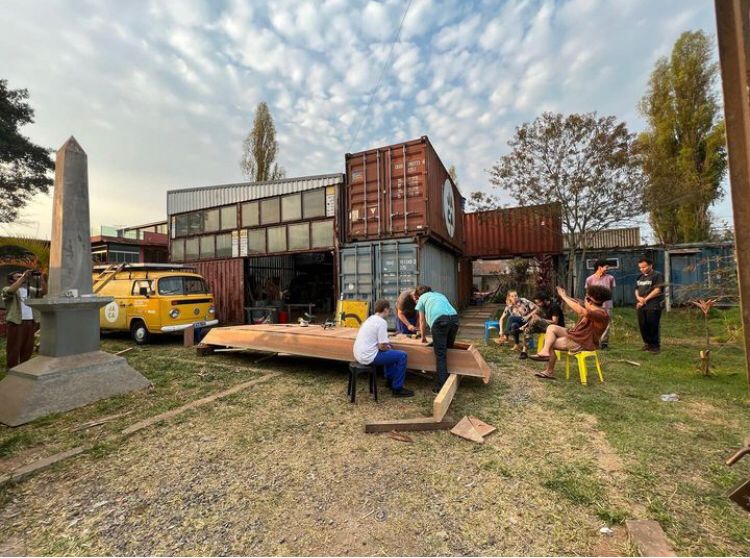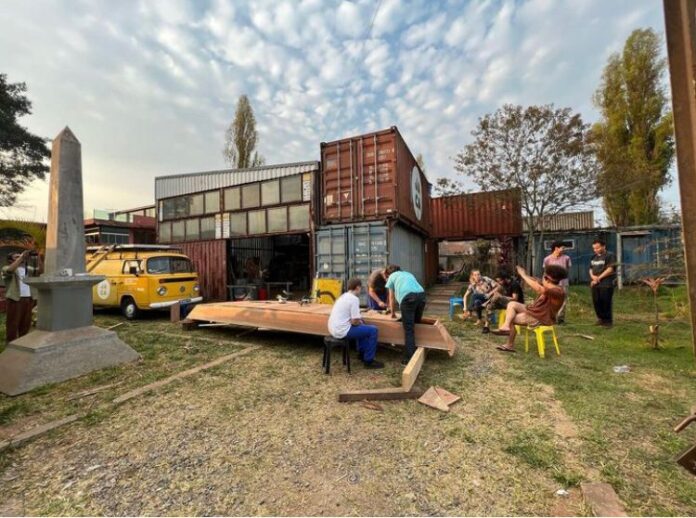 A arte!brasileiros prepared a list of three public notices that offer opportunities for artists of different languages. Check out.
Cycle of JA.CA residencies
In 2022, JA.CA – Centro de Arte e Tecnologia started to occupy a new site in Jardim Canada, in Belo Horizonte. Now the institution invites artists and collectives to develop proposals and exercises of political, social and spatial imagination for the new lot, which take into account issues such as its topography, location, surroundings and neighborhood. From experiments, from fictions, temporary architectural/landscape interventions or even other strategies, we propose a space for reflection on models and types of occupation that question and enhance forms of interaction with the landscape and the neighborhood community.
For this, registrations are open for a new cycle of residencies, lasting
60 days (March 6 to May 6, 2023) and the participation of two artists. Each selected person will receive a grant for a cost allowance in the total amount of R$4000 and an amount of up to R$2500 to be applied exclusively to the production of the proposed project. Artists who do not reside in Belo Horizonte will receive assistance with expenses for their journey from their city of origin to Belo Horizonte and will stay at JA.CA throughout the period of their residency.
Applications are open until December 17, 2022. Read the full JA.CA announcement to learn more.

Exusia Trade Fair
Feira de Trocas Exusiças is an activity of the fourth edition of Escuta Festival, which will take place in January 2023. The event, conceived and developed by Instituto Moreira Salles in partnership with independent artists and artistic collectives, aims to highlight and celebrate art, the culture and activism of the outskirts of the metropolitan region of Rio de Janeiro. Three projects from among those submitted will be selected to go through a panel of curators, so that one of them is chosen to receive participation in a six-month exchange and orientation process.
Artists, artivists, producers and cultural makers who live in the favelas and outskirts of the metropolitan region of Rio de Janeiro can apply. The project/action proposal does not need to be new or completely finished. The organization encourages collective projects and suggests that candidates give an overview of how many people can be impacted by the work.
The first phase of selection takes place by filling out the application form; the second will take place on one of the days of the 4th Edition Escuta Festival, which will take place on January 20, 21 and 22, 2023.
Applications are open until December 5. Read the announcement to learn more about the Exusiac Exchange Fair.
Light of the Fuego International Exhibition
The year 2022 marks the 105th anniversary of the birth of Luz del Fuego (Dora Vivacqua), an artist from Espírito Santo who made her history and her art manifestos of female freedom. This year, the International Exhibition that honors her asks: how can local cultural production collaborate to open up more space for women in art and photography? How to generate democratic cultural opportunities for women, given the cultural and health crisis that Brazil is currently experiencing? How to include women from marginalized communities such as the LGBTQIAP+ community in public notice projects? The second edition of the project has the theme "Brazilian Women in Photography" and has an open call for essays and photographs that portray Brazilian women as protagonists of social, cultural, religious and political movements.
The photographic exhibition will take place in the capital of Mexico and in Cachoeiro de Itapemirim, through urban interventions, better known as lambe-lambe, and also through the format of a virtual exhibition, on the project's website. Exhibition vacancies will be divided as follows: up to 5 vacancies for photographers belonging to the LGBTQIAP+ community residing in Espírito Santo; up to 5 vacancies for photographers belonging to the LGBTQIAP+ community residing in other states'up to 5 exclusive vacancies for black and/or indigenous photographers residing in Espírito Santo; up to 5 exclusive vacancies for black and/or indigenous photographers residing in other states; up to 5 spaces exclusively for women residing in the neighborhoods served by the Estado Presente Project, an initiative by the Government of Espírito Santo that seeks to reduce homicide rates, especially in communities where the rate of violence and mortality among young people is high; up to 5 vacancies for women who do not identify with the groups mentioned above.
Applications remain open until December 10, read the full announcement of the Luz del Fuego International Exhibition to learn more.
Piranhao Film Festival
With the aim of disseminating audiovisual productions made by people from Piauí and Maranhão, who live in these states (PI/MA) or in other states of the country, the Vale Maranhão Cultural Center (CCVM) and LABCINE Filmes promote the Piranhão Film Festival. This first edition takes place in a hybrid format, with the films shown in person from January 11 to 14, 2023, in São Luís do Maranhão (MA) and Teresina (PI), and virtually, available on the Mostra website linked to the LABCINE Filmes Producer and on the CCVM YouTube channel.
A total of 15 works will be selected: 2 feature films, 8 short films and 5 music videos. The works must be based on the following thematic axes: Negritude, Peripheral Cinema, Indigenous Peoples and Regional Culture, having as starting points the discussions of memory, identity and decoloniality.
Applications are open until December 15, access the film festival public notice to learn more.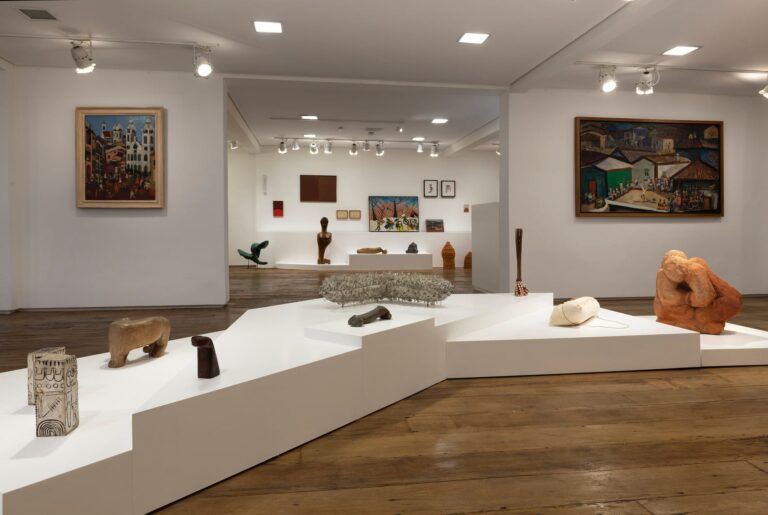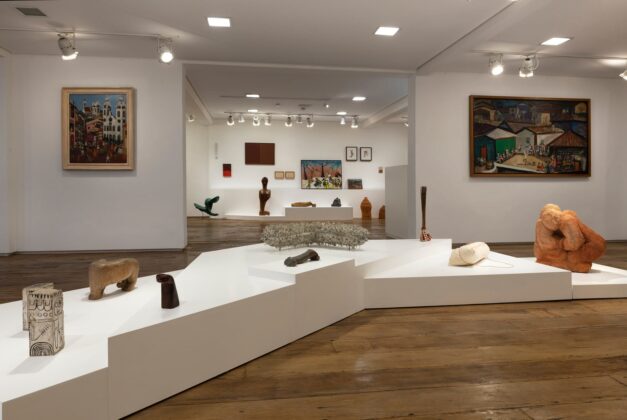 counter arrow, at Almeida & Dale Art Gallery
For the first time, Almeida & Dale opens a call for artists interested in exhibiting at the gallery. Functioning as a space for critical and curatorial experimentation, interested in new perspectives on the history of Brazilian art, the program counter arrow starts to inaugurate the house's annual exhibition calendar and seeks to establish dialogues between works from its collection and network — mostly composed of modern pieces from the 20th century — and artists with little circulation in the commercial system or at the beginning of their careers. In this first edition, entitled Bends but does not break, curator and researcher from Pernambuco, Ariana Nuala, is part of the curatorial commission alongside the project's creators, curator Germano Dushá and artist Rafael RG.
The program is focused on contemporary artists who have little or no circulation in the commercial art system, or are at the beginning of their artistic careers. Brazilian artists with production in visual, audiovisual, performing, sound, textual arts, among others, can participate in the selection process.
Applications are open until the 30th of November. Read the public notice counter arrow to learn more.