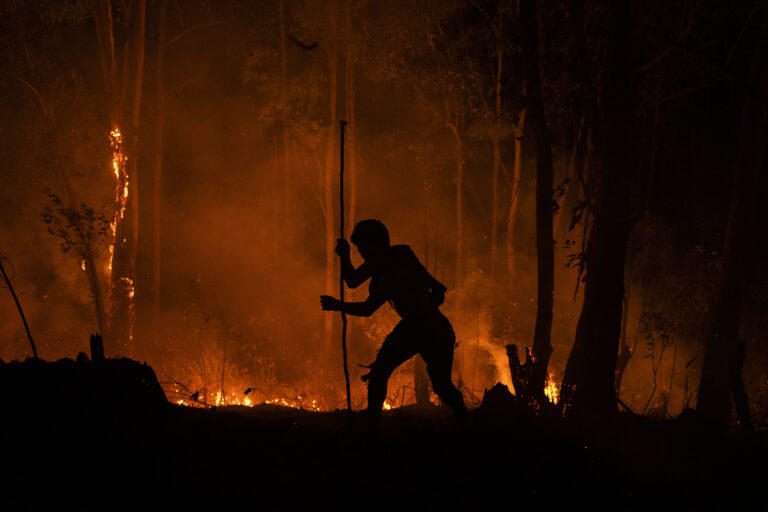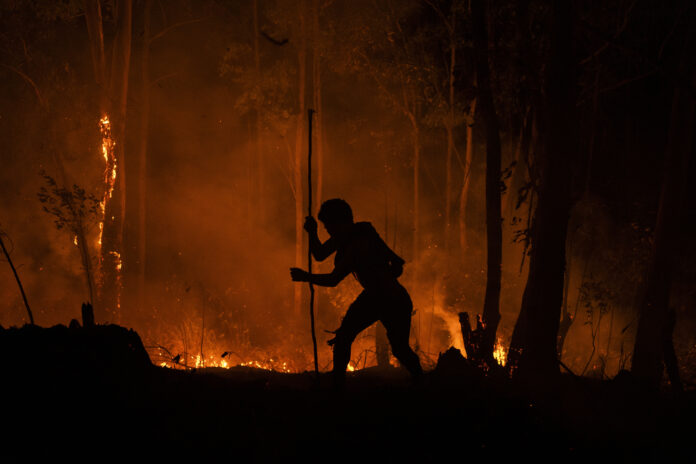 It is undeniable, even for those who pretend not to see, that photojournalism is increasingly reassuming its prominent place in the media and contemporary world, as a fundamental language for understanding and reflecting on the world. After the phase of aesthetic "fads", photojournalism in its apparent muteness reappears and presents itself his eloquence and his overwhelming force.
Photography as historical evidence, as researcher Boris Kossoy states: "Among the different modalities of information transmitted by the media, images, in general, constitute one of the mainstays of memory". Journalistic photography brings to history the knowledge of everyday life, the experience of ordinary people. It becomes critical of society and undoubtedly has an impact on historical reconstruction. They are created to communicate, they want to tell us some story.
An example of this that we are reflecting on is the exhibition TURI, about the fires that are systematically destroying our forests and biomes.
Images that are necessary in this world so devastated, so wounded and, why not, desperate. Earth calls for help! In this land where the environment, the habitat is increasingly disrespected, where every day we are inundated by news of climatic tragedies, ARFOC (Association of Photographic and Cinematographic Reporters of the State of São Paulo) brings us an exhibition that, in a sensorial, presents us with the announced disaster: the fires and the devastation of our forests.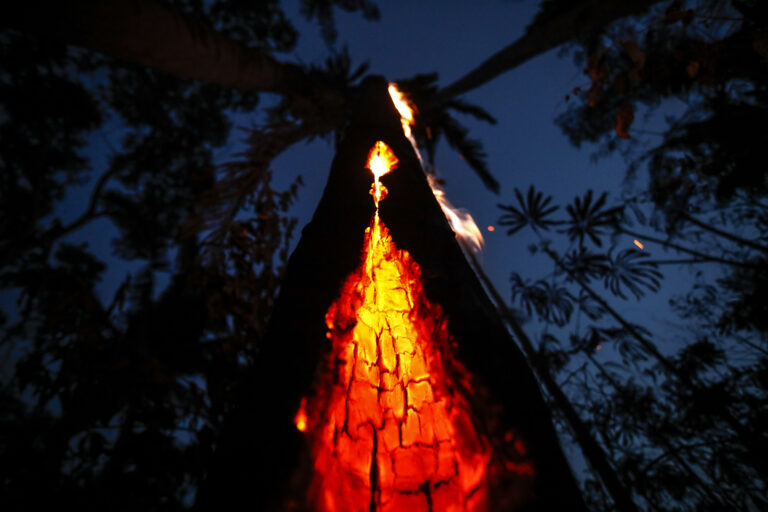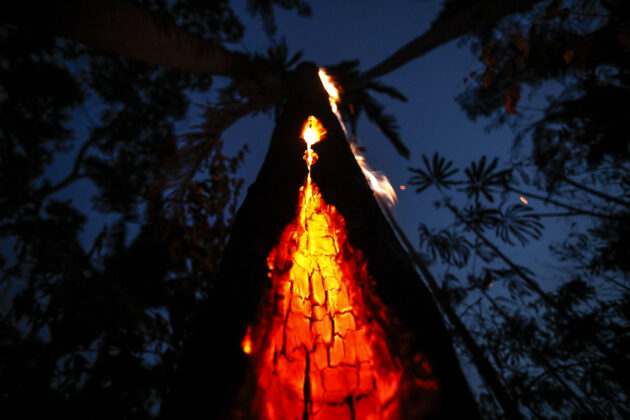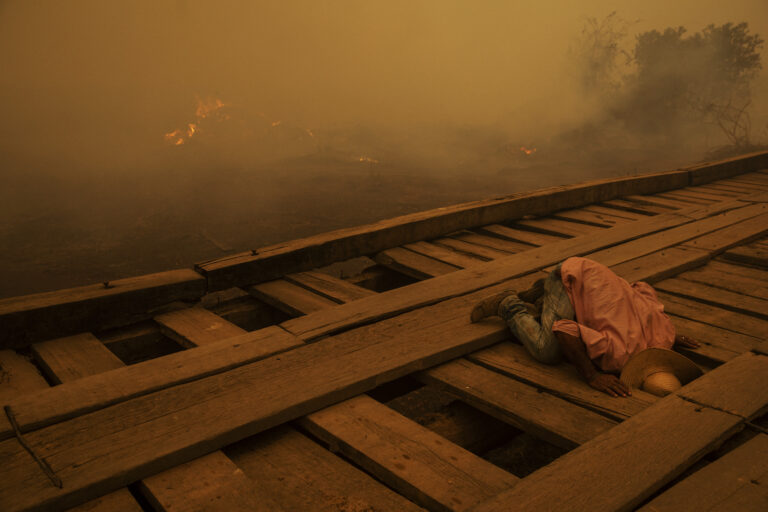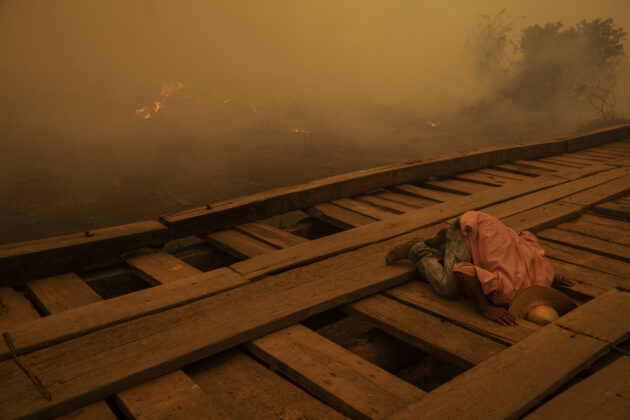 The idea began to be developed when ARFOC was invited to participate in the 2021 Photography Festival in Paranapiacaba. The theme that year was water, but they offered the other side of the problem, the fires, as the president of the Toni Pires Association told us. They took care of one of the houses in the city and set up an exhibition where various languages ​​were mixed, from photographs, to videos, to sound recordings: "The idea was that people would immerse themselves in the tragedy of this devastation", says Pires. It is to bring to sensory visibility what is often distant, mediated by a computer screen or television. Leaving images that slip by to face images that touch us, that challenge us.
The South Korean philosopher Byung-Chul Han, in his book The Salvation of the Beautiful, proposes this challenge to us to leave of a smooth aesthetic, without roughness, without bumps, without noise, that is to say flat and without affectivity to we recover imperfections, astonishment, indignation. We leave social media likes to recover the value of the experience.
so is the exposure TURI, which in Tupi-Guarani means fire and all its ancestral knowledge. It features a collective of 24 photographers who, at different times, recorded the destruction of the Brazilian ecosystem: Legal Amazon, Pantanal, Atlantic Forest. Press professionals, international agencies, activists, documentarians and independent photographers. Looks with different intentions. Historical narratives that complement each other and become, in a way, a unique narrative.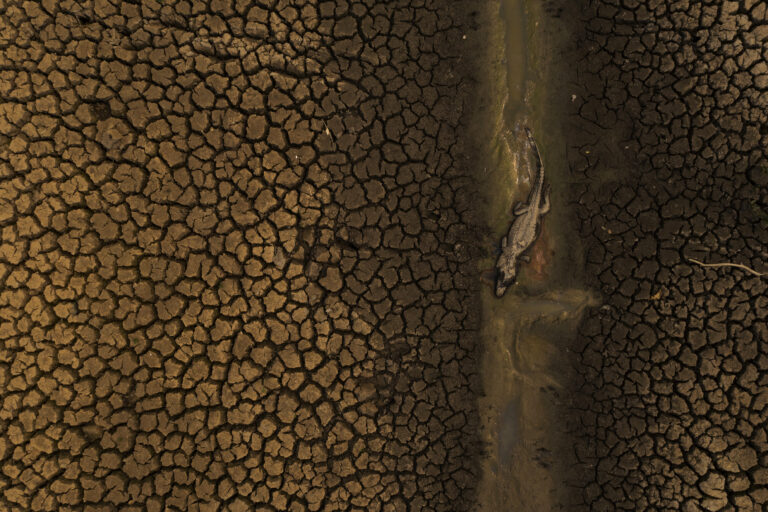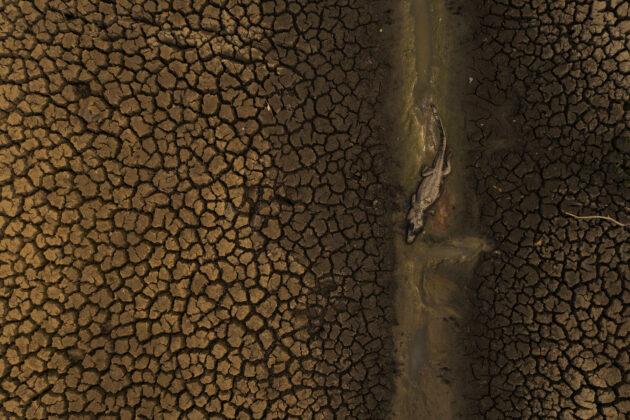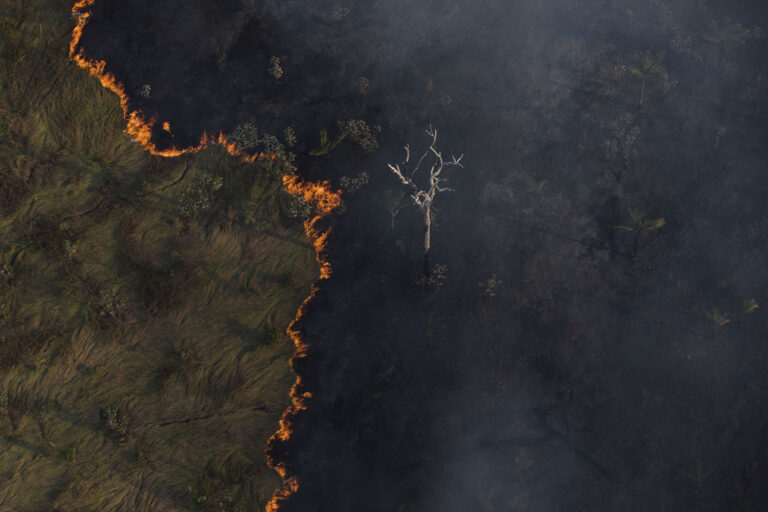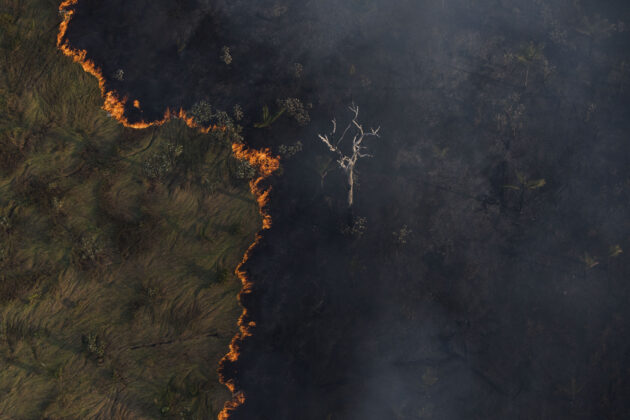 The exhibition was curated by ARFOC itself, which brought lights, colors, screams to downtown São Paulo, at Odisseia Casa Cultural, that somehow take us out of anesthesia to help us enter another universe. Journalism photographs that abandon their sacred place and mix – enlarged on paper, fabric, or any other support that is necessary – for a more effective communication. As the French researcher Martine Joly reminded us: "We are image consumers; hence the need to understand how the image communicates and transmits its messages; in fact we cannot remain indifferent to one of the tools that most dominate contemporary communication".
Service
Where: Odisseia House of Culture - Alameda Min. Rocha Azevedo, 463 – Cerqueira César
When: Until June 5, 2022
Open for visitation: Thursdays and Fridays – from 16 pm to 20 pm; Saturdays and Sundays – 14pm to 19pm
Free entrance