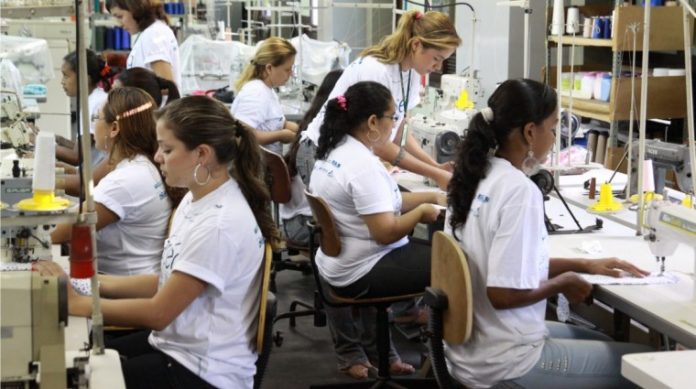 Even after more than a century of fighting for equal conditions between men and women in the United States, they will only have salaries equal to theirs 135 years from now, in 2152, according to a projection released last week by the American Association of University Women (
American Association of University Women – AAUW
).
The study Simple Truth about the Gender Pay GAP (The Simple Truth About Gender Pay Inequality) points out that in 2015, full-time female workers in the United States earned 80% less than men.
Despite the lower value, the salary was already a reflection of constant improvements for women in the period from 1960 to 2000. However, since 2001, there has been greater slowness in the attempt to make salaries less unequal - which would only allow them to be equalized in 2152.
According to the study, the decrease in inequalities recorded from 1960 onwards was directly linked to the increase in women's schooling.
The study shows that the wage gap, the so-called "gap", has lasting negative financial effects. In 2015, 14% of American women between the ages of 18 and 64 lived below the poverty line, while this percentage among men is 11%.

Changes in family structures have also affected women's lives. In 2012, the proportion of female heads of household reached 40%. For this reason, the document says, poverty rates have increased, because more and more women are starting to support the family alone, without a salary improvement equivalent to the condition of workers.
no equality
In another estimate based on participation by gender, the Pew Researcher Research Center estimates that women's participation in the labor market should reach the maximum percentage in a few years, but it should follow a trend of always being a minority and never reaching 50% of the population. US workforce.
The Pew Researcher's conclusion was based on official figures from the Bureau of Labor Statistist. In the analysis of the research center, the participation of women in the market has been growing and could reach a peak of 47,5% in 2025 and then start to decrease.
The research shows that the growth of women as a workforce was constant until the early 2000s. After that, a period of stagnation and slight decline began.
During the 1960s, the female workforce grew, on average, three times faster than the male workforce. In 2000, 59,9% of women were in the labor market, against 37,7% in 1960.
But after the 2000s, a decline began. For researchers, the main reason is motherhood. Mothers with children under the age of 18 are less likely to have a full-time job.
In the United States, education is only universal and free from the age of 5, in pre-literacy. A working mother with young children has to pay for day care or babysitting services that are often expensive in the country.
Many women leave work at this stage or move on to part-time roles, which hardly lead to internal promotions within companies.
Jennifer Marilyson, 34, has two children: a 4-year-old and a 1-year-old.
She says that she left the position of bank manager when she became pregnant with her eldest daughter.
"At first, I thought about staying. But maternity leave was 14 weeks and I was very sad to have to leave my daughter."
She said she talked to her husband and, after doing several calculations, saw that it would be more expensive to pay for a service to take care of her young daughter than to stay at home.
Jennifer says she didn't regret it at first and that she looked at her young daughter and felt she had made the right choice. But later, when she became pregnant with her second child, she saw the project of going back to work further away.
"I wanted to have another child, but if I couldn't afford daycare for one, imagine for two," she said, smiling.
Jennifer now hopes to return to work when her youngest child turns 5 XNUMX/XNUMX, the age required to enter Kindergarden, a public school kindergarten.
She says that by then she will have completed at least nine years out of the job market.
"Sometimes I miss working. And I think it's very cruel. As a manager, I used to earn less than other male managers, and now, when I go back to work, I have to start all over again, probably earning less again, and they will be ahead," he says.