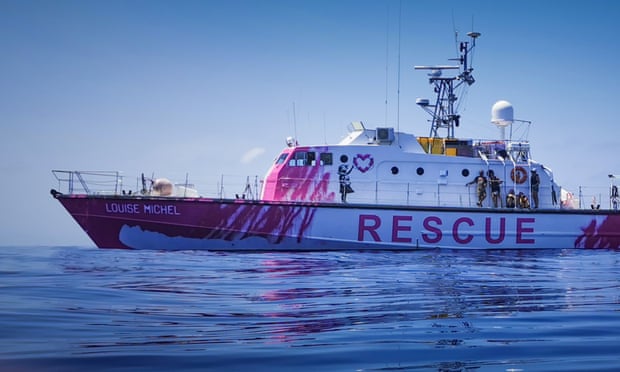 British artist Banksy is funding a boat to help refugees in the Mediterranean Sea who are trying to reach Europe from North Africa.
Painted in hot pink and decorated with artwork by Banksy – which depicts a girl in a life jacket holding a heart-shaped safety buoy – the "Louise Michel" has been sailing since Aug. The Guardian, when it left the port of Burriana, near Valencia, Spain. This Thursday, his team carried out the first action, rescuing 89 people, including four children. Now they are looking for a safe harbor to disembark passengers or transfer them to a European coast guard vessel.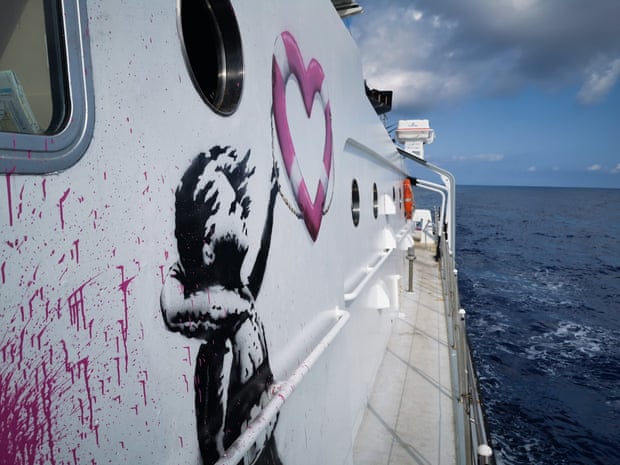 As the crew and the artist himself feared that the media attention could compromise the execution of the project, both agreed to make the initiative public only after they managed to successfully carry out their first mission. Other NGOs have engaged in rescue activities this year but have been thwarted by inspections carried out by Italian authorities – considered by NGOs to be excessive and politically motivated.
To The Guardian, the captain of the vessel Pia Klemp tells that Banksy's involvement is only financial, but that the partnership was conceived at the end of 2019, when the artist contacted Klemp via email.

"Hello Pia, I read about your story in the papers," he wrote. "I'm an artist from the UK and I've done some work on the migrant crisis, obviously I can't keep the money. Could you use it to buy a new boat or something? Please let me know. Banksy. "
In 2020 alone, more than 500 refugees and migrants died in the Mediterranean Sea, and the real number is estimated to be considerably higher, as the British newspaper reports. The aim of "Louise Michel" is to rescue these people before the Libyan coast guard, which has been criticized for the mass return of refugees to Libyan ports in collaboration with EU member states.