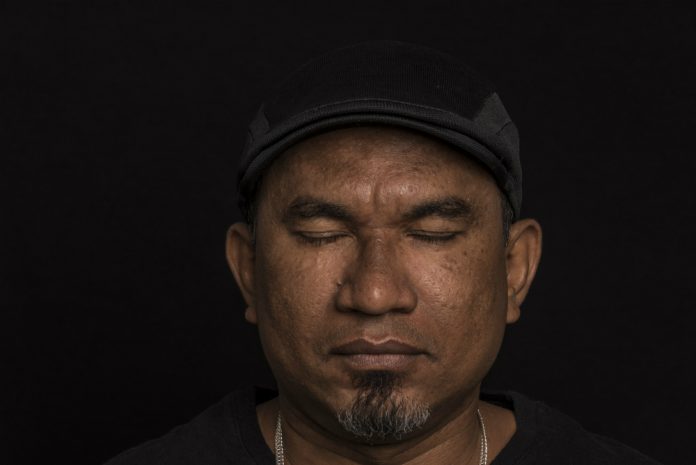 With four solo albums released, Maciel Salú stood out for his romantic songs. However, the forrozeado sertanejo from Pernambuco has also always had a very strong social appeal. The figure of the worker is not difficult to find in the singer's discography. songs like the traveling salesman (2016) and Rural worker (2008) show the connection between Salú and this universe.
Now, releasing his fifth CD, Maciel chose the twists and turns of the country's political and social issues to address in his first single, Freedom, which you hear exclusively on PageB!. The musician, a member Orquestra Contemporânea de Olinda, has already partnered with a number of artists, such as Chico César, Jorge Du Peixe and Siba.
In this new single, Salú does more than just reproduce his song, as he invites the public to reflect on various issues that stand in the way of Brazil getting out of the crisis it is experiencing today. The use of drums and guitar point to rock influences, which show a restlessness of the musician who cries out for revolution.
In addition, the Pernambuco native emphasizes his aversion to the idea of ​​a return to dictatorship and defends the strengthening of democracy as a key to resolving issues. Prejudice, religious quarrels, authoritarianism and biased justice are also topics he addresses.

The frenetic sequence of these issues in the development of music manifests the turbulent situation to which the people are subjected. All this, for him, makes society more unequal: "Unfortunately, all this is still present in our society. Note, as examples, the attacks on the terreiros of Candomblé and Umbanda, in addition to the ban on sambadas in Maracatu Rural", he comments. Maciel's experiences contributed to his manifestation in this way: "These are things I have lived and fought against in recent years, not to mention many other situations that I had to go through because of the unique and exclusive fact of being black, coming from a simple family, born while musician, in the cradle of popular culture and not in the academy, nor in the conservatory."
Despite resorting to a style closer to pop-rock, he did not leave out his fiddle, which appears vigorous in the interludes of the song. It is with the cry of Freedom that Maciel Salú contributes to potentiate the conversation for the direction of the Country. For this, he was inspired by Nelson Mandela: "This song, for me, is almost a cry that, for a long time, was choked. A mixture of revolt and, at the same time, serenity and wisdom", declares the musician.
Freedom, music that will be on the homonymous CD that Maciel releases this year, can be exclusively checked below: