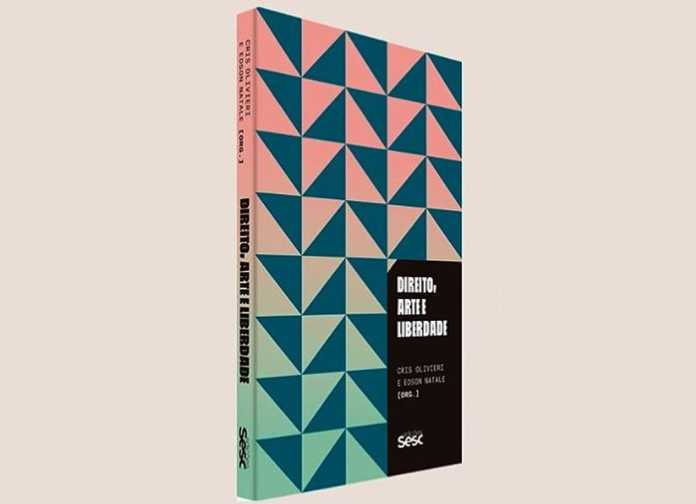 Organized by Cris Olivieri, a lawyer specializing in the management of communication and cultural processes and a master's degree in arts administration from Boston University, and Edson Natale, musician, writer and journalist, the book was born at a more than opportune moment in Brazil. It is the first book in a series to be released by the Sesc Editions, under the title of Management of Culture and Entertainment.
In 2017, we witnessed a flurry of cases of intolerance – as if racial, political and economic ones were not enough – specifically to cultural diversity.
The closing of the exhibition Queermuseu, in Porto Alegre, the veto of its exhibition in Rio de Janeiro; the ban on the play The Gospel According to Jesus, Queen of Heaven in Jundiai; the attacks on MAM, in São Paulo, for the exhibition of the performance The Beast, with artist Wagner Schwartz; as well as threats to curators and artists, they provoked numerous demonstrations in defense of the freedom and integrity of works and artistic expressions.
Aware of the importance of this debate, the organizers created an interesting dialogue that, from different authors – lawyers, playwrights, educators, cultural producers, religious leaders – working in the areas of culture or communication, brought contributions to the idea of ​​freedom, as a guarantee of artistic expression – whether legal, offered by the Constitution or by theoretical concepts.

The testimonials, edited into sub-themes or questions and with short paragraphs, allow you to follow and go through the book without turning the subject into a single unintelligible narcissistic testimonial.
Here diversity is guaranteed by the way in which each one expresses himself. Theater director and playwright Zé Celso says in Art Why?:"Our vocation is to create with the universe. If there are creator gods and demons, they are in us and in all nature or nowhere. (…) We are part of the Sem Nada – but with Art we can transmute the Sem Arte, so that they do not destroy Planet Earth: those who tattooed the Cross Wrapped in a Dollar Sign on their heads: $$$$+++…". Or in Individual Rights and Freedom of Expression:"They are more than social rights, they are sacred human rights as they are for the character Antigone; are inherent to human nature. It transcends Courts and Judgments".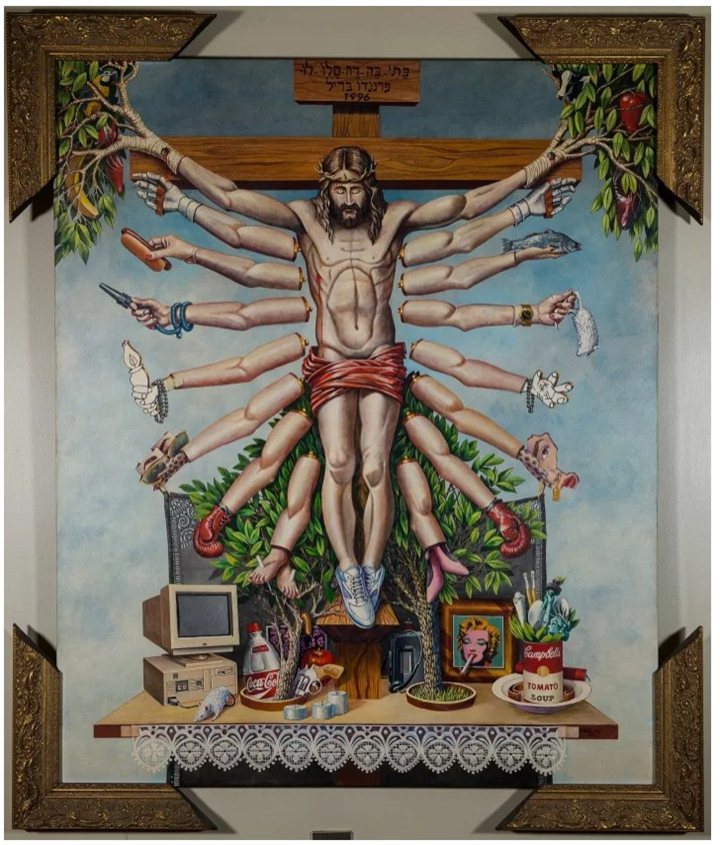 Benjamin Seroussi, curator and cultural manager, director of Casa do Povo in São Paulo, emphasizes in What does art do?: "In a time of censorship, the very existence of art is questioned… We can't help but wonder how we got to this strange situation in which we need to justify the very existence of art. It can be hastily judged as good or bad, but it doesn't stop being art…". "In this short text, we invite the reader to walk through some situations in which art is at stake and where it acts." 'SITUATION 1: ART PRODUCES KNOWLEDGE', 'SITUATION 2: ART DISORGATES', and so on, 'ART CREATES ITS OWN WORLDS', 'ART MAKES POLICY', 'ART AS A TOOL', 'ART CREATES CONTROVERSIES'.
From different perspectives, all the contributors to the book – from the writer, columnist and screenwriter Antonio Prata to Cleomar Rocha, post-doctorate in Interdisciplinary Poetics and Cultural Studies at UFRJ; Don Clóvis Rodrigues, bishop emeritus of the Anglican Episcopal Church of Brazil; and Juca Kfouri, a reference in Brazilian sports journalism – could somehow agree with the phrase of comedian, playwright and writer Jô Soares: "The thing is in the ear of those who listen, not those who speak".
---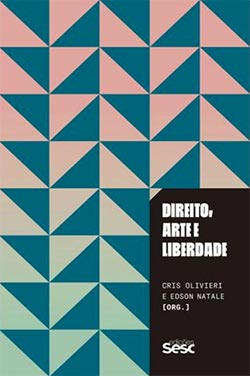 Law, Art and Freedom
Cris Olivieri And Edson Natale
Editions Sesc Sao Paulo
R$ 65,00