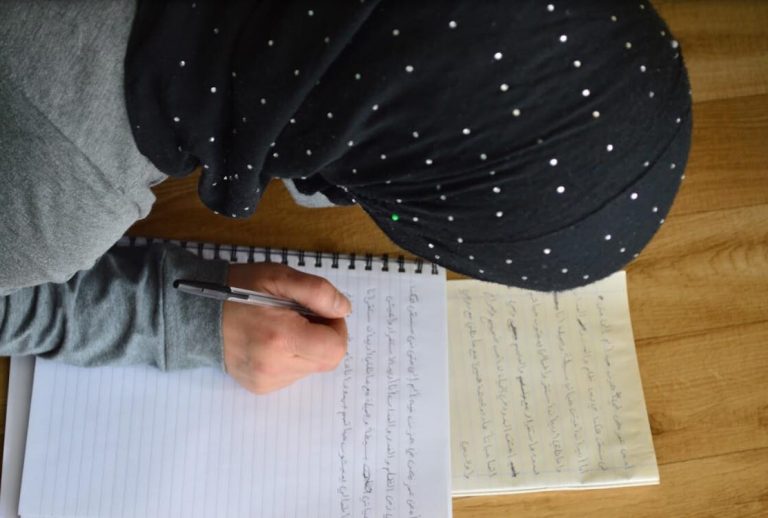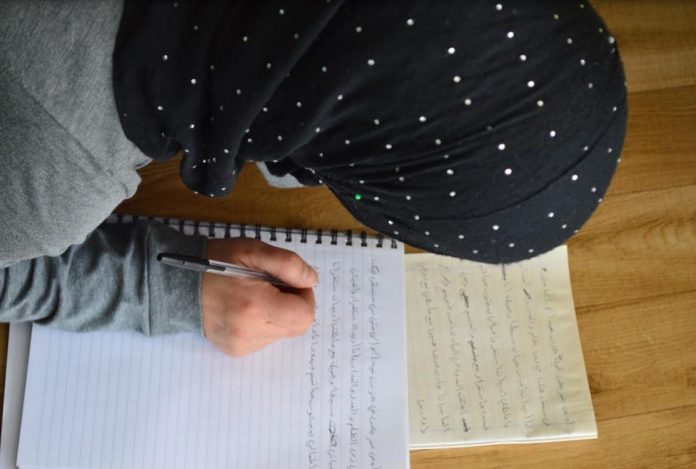 The Palestinian Fadwa Tuqan (1917-2003) is one of the most intense examples of this. In 1968, the Israeli defense minister who led the Six-Day War, Moshe Dayan, warned against Fadwa not being invited to recite poems in Israel. For him, each poem of hers would be "capable of raising ten soldiers" against the Israelis and that reading her poems was "equivalent to facing 20 enemy commandos".
Fadwa's act of poetic resistance was repeated among other women and, now, in the face of the war in Syria, it is no different. Scattered across refugee camps in Europe, many women found in writing a way to deal with their pain and desires for freedom, to get closer to relatives who are far away and to give back their homeland.
Eighty kilometers north of Athens, Greece, approximately 600 refugees live in the Ritsona camp. Most of these people come from Syria, amounting to 74%. The other 26% are of diverse origin, coming from countries in Africa, such as Nigeria and Cameroon, and other countries in the Middle East, such as Iran and Iraq.
In Ritsona, it is possible to find a significant number of women who use literature as a way of resisting. One of these women is Doha Almasry. At the age of 34 today, she has voluntarily erased much of her past from her memory. She prefers to forget the painful journey made just over three years ago, since she left her land, where she lived with her family.

Her husband and eldest son, 11, were granted a visa for Germany. They were the first to leave Syria. "They went there and I stayed with my other two children in Al-Hameh. Since then I never saw them again. Soon after, I also left my country and came to Ritsona with the younger ones", lamented Doha.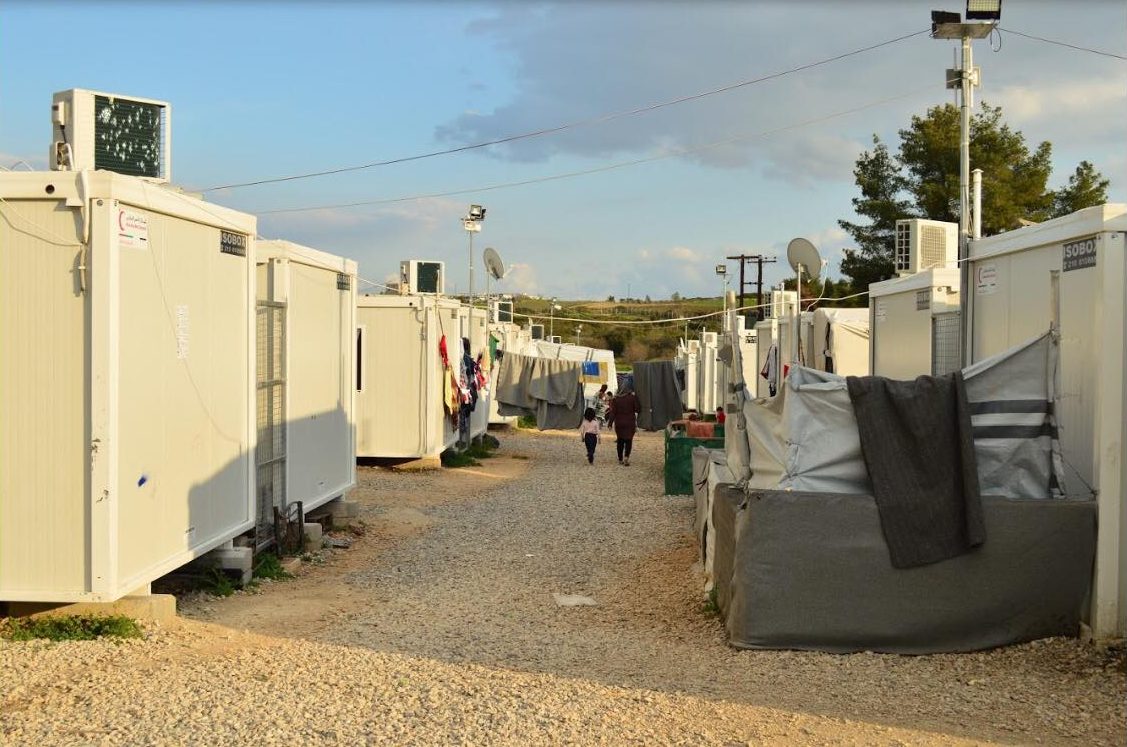 Despite not verbalizing much about it, he found another way to express himself about the scenarios he has seen since the war took over his country. In small notebooks crammed with poems, kept in a cabinet beside her bed, she writes about her pains and her desires. "I can't express myself any other way about things than through poetry," she admitted. Her estranged husband and son, the situation in the camp, the repression by the government of Bashar al-Assad and the desire to settle with her family in a place where she has peace and silence are the most common themes for her today: "Writing poems , I can talk about everything and for everyone".
Doha's contact with poetry is not new: "I started writing when I was 16, but I don't remember exactly when I became interested in literature". These memories are also painful for her, as Doha left a lot behind to facilitate escape, including her many notebooks with poems that were once permeated with more optimistic themes.
Despite finding life in the refugee camp a bit difficult, she says she doesn't complain. "I thank God all the time for everything," she confesses. In addition, she claims that the place has an atmosphere that encourages her to write more.
Doha confesses to being inspired by Nizar Qabbani, a Syrian poet known for his poems criticizing oppressive governments and the Western vision of the Arab world. He is also the favorite of Sida Hasan, 18, who hails from Al-Hasakah province in northeastern Syria. "For us Syrians, he is our Shakespeare," he says.
Every word from Sida came out as a sigh, but she kept a smile on her face as she was interviewed: "Life here is very bad. We have a lot of problems and all I want is to get out of here with my family." She also confesses that the camp is not among her writing scenarios, she likes to write only about Syria: "Poetry for me, here, means not losing hope for a better future".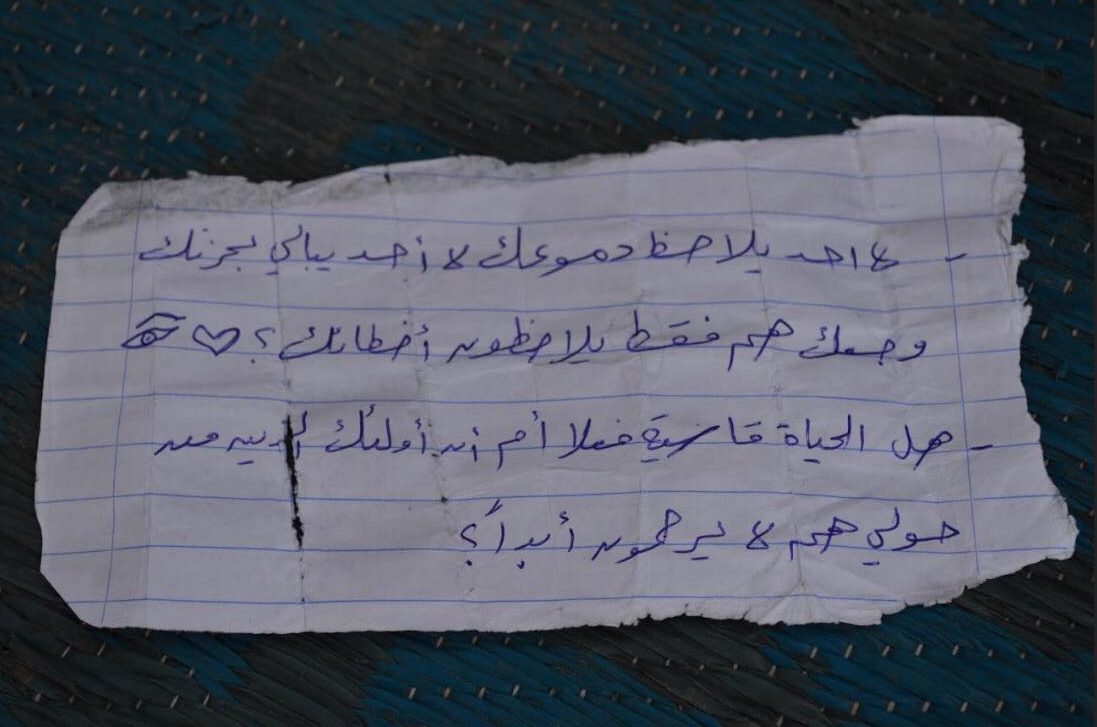 Sida's strongest relationship with poetry began since she left Syria with her family four years ago and went to Iraq. "We lived in a refugee camp. There I met my husband and we got married. A few months later, we came here." For fear of her husband not liking it, Sida preferred not to be photographed. She did, however, allow a crumpled piece of paper found around the camp to be photographed, on which she had written a short poem.
According to Brazilian Olívia Seiko Tarora, communications coordinator and creative content director at I AM YOU, one of the NGOs working at the camp, it is common to find other women talking about poetry or writing some in Ritsóna. "In my attempts to get closer to them, I learned more about their likes and dislikes. So, I discovered that many like to write poems", said Olivia.
Sought by the report to talk about their poems, other refugees preferred not to speak out. Many of them still do not have refugee or asylum status, others prefer to preserve their name and image because of their religion or because of their companions.