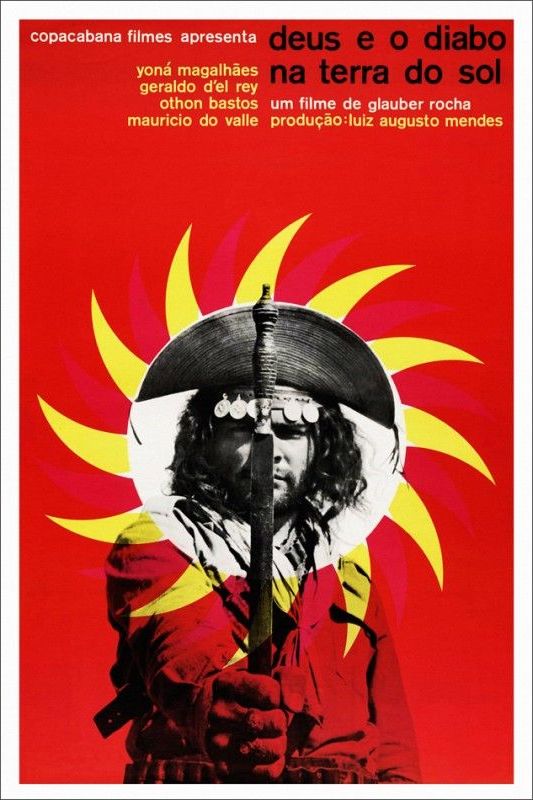 Ua 4K restoration of God and Devil in the Land of the Sun, a classic by Glauber Rocha and one of the main works of Brazilian cinema, was selected to participate in the 75th Cannes Festival (May 17th to 28th) and will be shown in the section Cannes Classics, dedicated to the preservation of the world's cinematographic heritage. The choice makes the feature the first and – so far the only – Brazilian film to feature in Cannes this year.
On its debut, in 1964, Glauber Rocha's second film participated in the French festival in official competition, having been nominated for the Palme d'Or – one of the festival's most important awards. The newest restoration was carried out at Cinecolor, a partner company of Cinemateca Brasileira, where the film copy was stored. Part of the filmmaker's work was lost in the fire that hit one of the Cinematheque, in São Paulo, in July 2021.
The age God and the Devil in the Land of the Sun Festival de Cannes also marks a new phase for Cinemateca Brasileira, which will reopen on May 13th. The announcement was made by Maria Dora Mourão, president of the Sociedade Amigos da Cinemateca (SAC), who took over the management of the institution last year, after recurring complaints of abandonment in recent years; the Vila Leopoldina shed – hit by the flames in 2021 – had also suffered from flooding the previous year, for example, the Vila Mariana shed also suffered from fire in 2016. After winning the public notice for the management of Cinemateca in the next few years five years, SAC now intends to resume screenings from Thursday to Sunday, in its main cinema room – with a capacity for 210 people.
Glauber Rocha's legacy
Having been one of the representatives of the first phase of Cinema Novo, along with Nelson Pereira dos Santos and Ruy Guerra, it is important to emphasize the definition of Cinema Novo as described by Glauber Rocha himself. Em hunger aesthetics, his 1965 thesis, the director writes that Cinema Novo would be "a phenomenon of the colonized peoples and not a privileged entity of Brazil". For Glauber, "where there is a filmmaker willing to film the truth, there will be a living germ of Cinema Novo. Wherever there is a filmmaker willing to face commercialism, exploitation, pornography, technicality, there will be a seed of Cinema Novo. Wherever there is a filmmaker, of any age or background, ready to put his cinema and his profession at the service of the important causes of his time, there will be a seed of Cinema Novo. This is the definition and by this definition Cinema Novo is marginalized from the industry because Industrial Cinema is committed to lying and exploitation".

The director's legacy includes feature films such as Barravento (1962) earth in trance (1967) The Dragon of Evil Against the Holy Warrior (1969) The Seven Headed Lion (1970), among others.