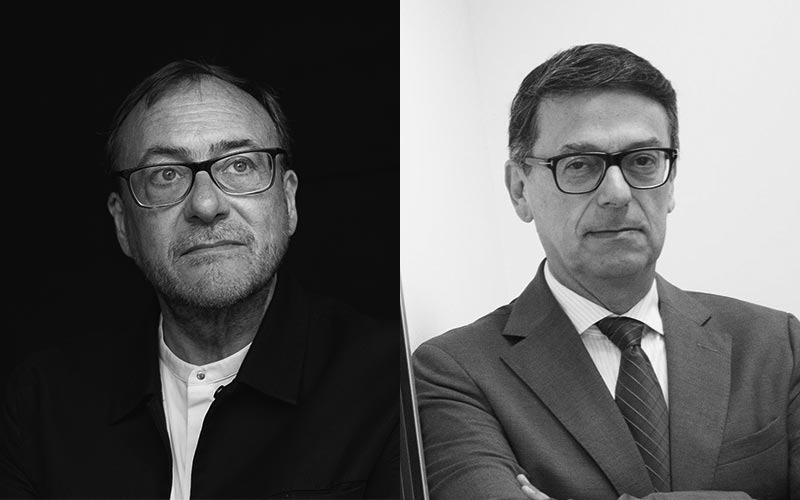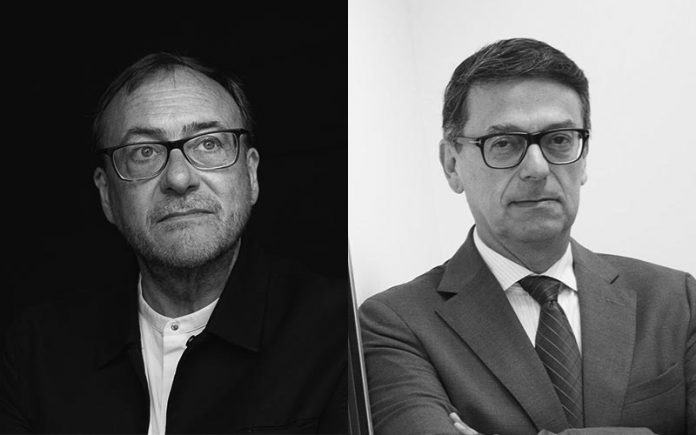 By João Fernandes and Marcelo Araujo
HThere is a universal feeling in this moment of pandemic that the world will not be the same when humanity can meet again in public space, when it is possible to travel again, to work in the workplace, to meet friends, to hug people, to going to the cinema, the theater, concerts, when you can visit museums and exhibitions again…
We seriously have to ask ourselves how it was possible to arrive at such a moment. How helpless were we in the face of a possibility that previously only seemed possible in a science fiction film or a horror film? And we have to assimilate a lot of what we feel, learn and think about in these days of confinement, and know how to act from all this.
In the case of museums, which museums will we find when they reopen? It is all too obvious that museums will not be able to reopen in the same way as we knew them before the pandemic. It is foreseeable that restrictions on the number of people who visit them, health care, another necessary organization of space, routes and visitor mobility, another functioning of their internal work and public activities will change their routines for a period in this period. moment still undefined. Desiring that this care is temporary (which is not certain if the pandemic evolves into a long-term endemic reality, as some have already mentioned…), in the context of museums, it will also be important to question the "normality" in which people lived before, in a way that to nourish the hope that the world will improve and not perpetuate so many of its other recognizable illnesses that have led us to the situation we are now experiencing.

In those times that today seem distant (only three months ago…), before being forced to close their doors, museums, often regardless of their size or relevance, were already experiencing some difficult moments. Difficulties of a political, logistical, operating and financing nature overshadowed the work in most museums on the planet, with the exception of those stellar museums that marked the international galaxy, which would deserve many questions due to the contradictory realities they propagated. The role of the museum was increasingly conditioned by the frantic search for visitors, whose statistics together with governments, patrons and public opinion defined the criteria for success and legitimacy. The museum quickly and hurriedly integrated itself into a global society of the spectacle that increasingly pressured it to become an essential element of the world landscape of entertainment and leisure, mobilizing a tourism industry that identified it as one of its attractions. In fact, as in Brazil, it is still significant that the former ministerial ministry for culture is now integrated as a secretariat in a ministry of tourism... times of sport, from China to Abu Dhabi, from Turkey to Ethiopia…
In this society that is ideologically structured in the theft of time from people's lives, the museum also emerged as a place of intensive occupation of the time of its visitors, not a time for the sensorial experience of the works, knowledge, not so much a time for learning or sharing the objects or documents presented in them, individual or collective reflection in situations that could be lived in them, but rather a time spent reading on their walls texts that are often simplistic or reductive (when not cryptic or incomprehensible… ), a time filled with the duration of endless audiovisual materials, with guided tours by audioguides, frequenting shops, cafes and restaurants, endless lines to see blockbuster exhibitions in which the time to be in front of a work was defined by the queue of hopes that this work would give access.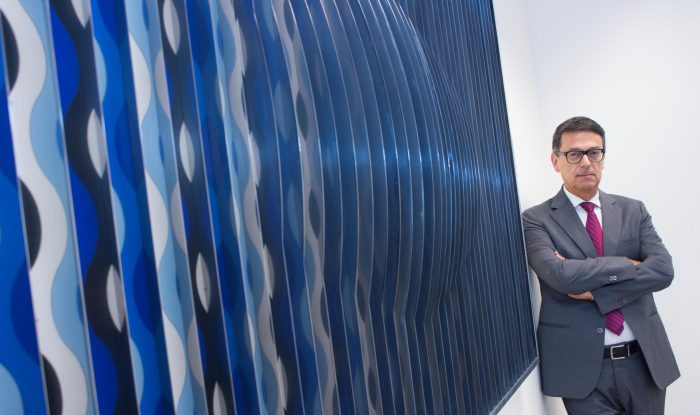 The visit to the museum began to resemble a visit to the shopping center, conditioning the visitor's attention and curiosity to the permanent excitement of the numerous attractions that were offered to him on his way. What was left out was the pleasure of discovering the unknown, the stimulation of the most radical curiosity, the invigorating discomfort of the dissonant confrontation with ideas, always already made and served as fast food for the spirit. The museum asserted itself as a place of anesthesia for life's conflicts, often in absentia of the works presented, even when it enunciated them sweetened by the politically correct curatorial profile of its exhibitions and programs. The constant transmission of information often overlapped with the invitation to individual and/or collective reflection, to the experience and consequent free interpretation of the visitor, in this diabolical entropy that leads to the excess of information that distances those who receive it from the critical knowledge that from that information can build.
Expensive mega-exhibitions mapped the world, moving works that should not travel, displaced according to the power relations between museums or the money they could generate, feeding other economies in which, in addition to tourism, the economies of other businesses, such as those of transport and insurance companies, or of the various markets that found their luxury showcases in these exhibitions. Many museums or art centers infantilized their audiences, in a mistaken view of education, directing perception and interpretation, instead of stimulating them within the individual freedom of each one and their expression in the collective discussions that could originate.
Weakened in their funding, as well as in their republican function (let us not forget the Louvre as one of the first moments of expression of the emancipation of citizenship), atrophied by the dismissal of investment by democratic states and their governments, museums increasingly fell into increasing dependence the marketing criteria of the companies that financed them, as well as the artistic tastes of their patrons, often private collectors who often benefited in their collections from the specialized information they obtained through their participation in patronages, councils or commissions for the acquisition of works.
As institutions integrated in an accumulative and quantifying society, museums were also entities that reflected in the organization of their internal work the economistic logic dominant in that society, allocating the time of those who work in them and the funds they had to the privilege of a hyperactivity focused on production. of continuous and intensive programs for a public thought of as avid and consumerist, placing research, the study of its collections and the services of its libraries in the background, reducing all the invisible work that should guide its purposes. Integrated in a society energized by the vertiginous growth of social inequality, the museum perpetuated the unfair work relationships recognizable in that society, contributing to social paralysis, expressing its social and cultural discrimination, programming according to the cultural, economic and social values ​​that finance it. and manage, exploiting the intellectual work of their employees, abusing overtime and precarious work, not recognizing the necessary extra-labor investigation time, not always respecting gender parity in their hierarchies, always reserving the lowest grades of their organizational charts and of their jobs to the most socially, racially and economically discriminated people in the society they represent.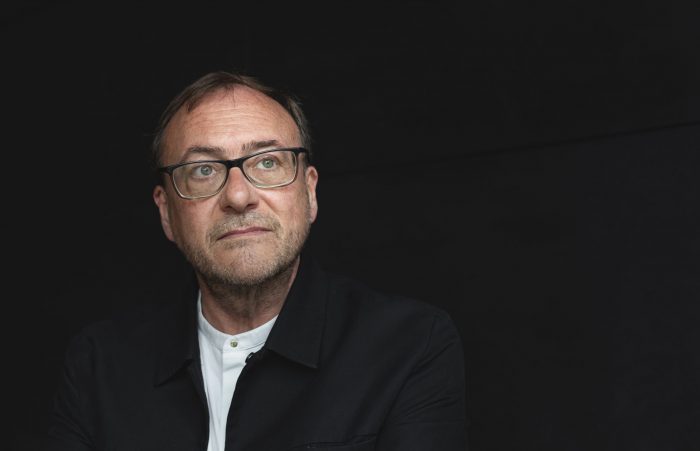 Now that the world has come to a halt due to a pandemic, and museums have temporarily closed their doors, let us take advantage of this moment of suspension to assess what they were becoming and question what they might be after their reopenings. As with everything we have lived before, will everything be the same in museums after this confinement, minus the necessary precautions to reactivate what is already called the "new normal"? This is likely to be the case, as society has not changed in its ways of deciding, in the politicians it has elected, in the injustices and contradictions it reveals. And yet, we all feel, to a greater or lesser degree, this unsettling little question: will everything stay the same?! It confronts us with the urgency that something will have to change in order to protect ourselves better, so as not to reach this point again that reveals us to be so vulnerable and unprotected. Also in relation to museums, to the art world with its moments of feverish activity recently led by the incessant growth in the number of biennials and art fairs, we feel that it will not be possible to return to that world, that it is urgent to think of new possibilities for to be and to act, if only because of the astral ecological footprint left in the past by so many of its directors and curators, driven by the need to accompany the world in which their work became global. It is urgent to rethink this endless mobility paid for by institutional or even personal budgets, at other times financed by so many art fairs or festivals through which the market filtered curatorial perceptions. Something tells us that this globalism is over, that being everywhere and in all time zones on the planet in the incessant whirl of biennials, fairs and major international exhibitions has come to an end as a mission and as an objective…
During this period of confinement, we discovered new forms of solidarity, of concern for those who are close to us and for those we do not know, new ways of using networks and electronic tools, in addition to the evidence that has become constant (and in relation to the which we lived so anesthetized), of how small decisions can re-equate survival, the relationship between life and death, the injustice that created discrimination so threatening to the human condition, the stupidity of electing decision-makers who are not prepared to protect us, who they don't want to protect us and for that they invoke (their…) economy. During these months we have discovered new ways of feeling that we inhabit this planet together and that together we should rethink what we do to it and how we live on it. The world that will survive this pandemic calls us to rethink our lives and our tasks based on the desire for another closeness, from our homes, families, friends, acquaintances and strangers in relation to whom we reconsider our existence from the rediscovery that human life counts and has to be protected when it is so fragile and vulnerable.
It is from this awareness that the museum needs to reinvent itself, to refocus on its tasks, missions and objectives. It is from this rediscovery of ourselves that we will gain awareness that the museum can never cease to be local, to be located in the place where it exists, in the neighbourhood, in its city, in its country, in a culture of which it preserves, interprets and redefines memory and proposes a gift for that memory. Aware of the time in which he lives, it will be from the combination of multiple times and the diversity of ways of seeing, feeling and thinking that his time travel, his timelessness, will result. In this way, we will discover that the museum cannot fail to address the world, its closest or distant audiences, seeking to include, but not massify or indifferentiate, based on the expression of its location, the specific history of the context in which it emerged, bringing it together. if now to a world where curiosity, information and critical knowledge can be more and more reciprocal based on the recognition of endless diversities, of differentiated points of view, that are surprised among themselves instead of being impoverished and summarized in the condition unique and totalitarian way of being global.
That is why it is so important to decolonize the history of museums, to deconstruct the unifying points of view, to demand that the great "colonial" museums of the past, such as the Louvre, the British Museum, the Metropolitan, the Prado and so many others, know how to rebuild their narratives based on the awareness of this past, on the liberation from the rules of the powers that defined their collections but that should not limit their critical awareness of the diversity of points of view. Awake and aware of the new forms of work and knowledge that we are discovering from the internet, social networks and online platforms, it is important to understand that the virtual world is not only a showcase for collections and programs of activities, but also a platform of encounter, work, research, creation, sharing of knowledge and knowledge, critical discussion and diversity of thought, working together made possible from the recognition of this diversity, the need to reinvent new forms and new international programs of collaboration. It is essential to start anew, to decolonize the museum from its servile condition of the ideology of a global power and economy that is urgently needed to analyze and reconsider, to understand how the narratives that museums carried out, the way in which they received their audiences, in the condition of mere consumer tourists, distorted them and robbed them of the challenges of a contemporaneity that can only be redefined collectively, from the sum and not the statistical accumulation of individual perceptions or the reductive massification of emotions and knowledge. New work relationships, new transparency of work processes are necessary and possible in this new paradigm to be built.
A museum in Brazil, for example, is constantly confronted with the need not to be unaware of a colonial history marked by slavery, as well as of this intersection, as fascinating as ever reinvented, between a lively and surprising popular culture with an erudite culture as unique and attentive to its context and specific history. A museum in Brazil cannot neglect this urgency of revealing the country's cultural and artistic diversity, of a racial, cultural, social, geographic, gender and sexual identity diversity, whether in its programming, accessibility policies, or in ways of organizing your internal work. A museum in Brazil needs to know how to exist locally, nationally and internationally, aware of the breadth of the country, but looking even further than its geographical borders. A museum in Brazil cannot ignore the experience of so many innovative and successful actions such as the museums of quilombos, favelas and indigenous communities.
Collaboration between museums, their programs and collections, nationally and internationally; the networks that it can establish with museums in South America, Africa and the rest of the world will be a mandatory commitment, to be activated in the myriad of occasions and options that are revealed, or in those that it becomes necessary and urgent to build. The guidelines are numerous. Tasks, missions, objectives and priorities will have to be redefined. A whole conversation, a whole discussion awaits us.
The moment the museum doors reopen, no, let's not go back to that "normal" that was not normal, and that today is already obsolete, for having proved incapable of protecting us and preparing for the challenges with which the present never ceases to confront us. Challenges from a necessarily different context, which will certainly require museums. For him we will reopen, more solidarity, more aware of the problems and dilemmas of a world to come.
*Text originally published in Museum Magazine