The year 2016 will be the 1985 of Antonio Malta Campos. Thirty-one years ago, the artist did not participate in the Bienal de São Paulo due to one of those deviations that can occur in any career and that represent a longer path to reach the same place, only much later.
In his case, what delayed his entry into the Olympus of Brazilian art was the fact that he left the Casa 7 studio in 1983, a year after he founded the space with Carlito Carvalhosa, Paulo Monteiro, Fábio Miguez and Rodrigo Andrade. After his departure, the four stood out amidst the wave of the return to painting in the 1980s and all were selected for the 18th Bienal de São Paulo, in 1985. Except him.
"I fell in love and went to share a studio with my girlfriend, Maina Junqueira, with whom I had my daughter. I ended up not being chosen for the Bienal, I stopped painting for five years and returning after that is more difficult," said Malta Campos, in his studio in the Santa Cecília neighborhood, on the eve of the withdrawal of the works he will present at the 32nd Bienal de São Paulo. Paul. Between 1990 and 1995, he worked in a large architectural firm, his area of ​​training. "That's when I realized I had no future as an architect and went back to painting in the back of my parents' house", he recalls.
Em living uncertainty, he appears with two series: four large diptychs and about 200 little mixes, which began in 2000. This series has only one principle: it is always made in the same format, on Holler paper, a kind of small-sized cardboard, measuring only 20 x 25 cm. "Logic is not having logic. The proposal is not to rationalize too much, which has to do with the Cubist collages that I admire a lot", he summarizes. In them, you can use any type of paint, draw and even make collages, a technique that was added in 2003.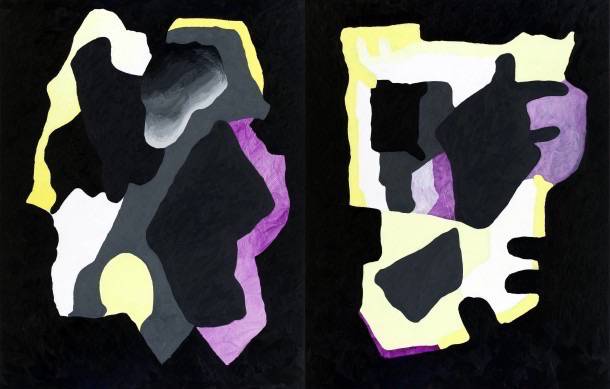 "I started doing this series at the suggestion of Marcelo Cipis, this work was his idea. Each one made one and showed it to the other," he explained, standing next to two boxes filled with little mixes.
They are characterized by him as "an experimental exercise", usually carried out after lunch, and always produced in quantity. While it takes about a month to finish a conventional Malta Campos painting, in a few hours he completes five or six little mixes. "In my mind, they were not an important work, and I only showed them in an exhibition at the Virgílio gallery, in 2004, and then at the São Paulo Cultural Center, in 2012, at the insistence of my daughter and my wife", he says.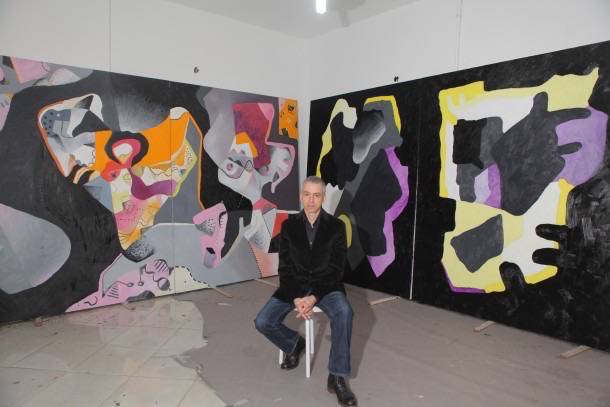 The show in 2012, carried out with Erika Verzutti, also selected for the 32nd Bienal, curated by José Augusto Ribeiro, is considered by him as his return to the circuit. "It was this exhibition that relocated me. After seeing the show, Philly Adams, director of the Saatchi Gallery, bought four works and exhibited them in London afterwards", says Malta Campos.
The Saatchi Gallery, by English publicist Charles Saatchi, who has recently been on the police pages of newspapers for having been caught publicly squeezing the throat of ex-wife Nigela Lawson, is an incubator of new promises, thanks to the collector's style. . Less an art lover, Saatchi is known for investing in new talent, as he did in the 1990s with the so-called Young British Artists, led by Damien Hirst. "He arrived determining the price, which was below average, but it was up to you to accept it or not", says Malta Campos, who sold him four canvases.
It was also at the Centro Cultural São Paulo that the curator of the 32nd Bienal, Jochen Volz, saw the artist's work in 2012. "I didn't even remember, but he reminded me, when he was here at the studio, that Erika introduced us to the show", he says.
On this visit to the studio, together with the assistant curator Júlia Rebouças, Volz selected the large-scale works and also the large set of little mixes. For a biennial that deals with rather concrete issues, even if some of them go through a somewhat exoteric sense, Malta Campos' selection can be seen with some surprise. "I'm a stranger in the nest, but I believe my work was chosen for having a more visual entrance," she speculates.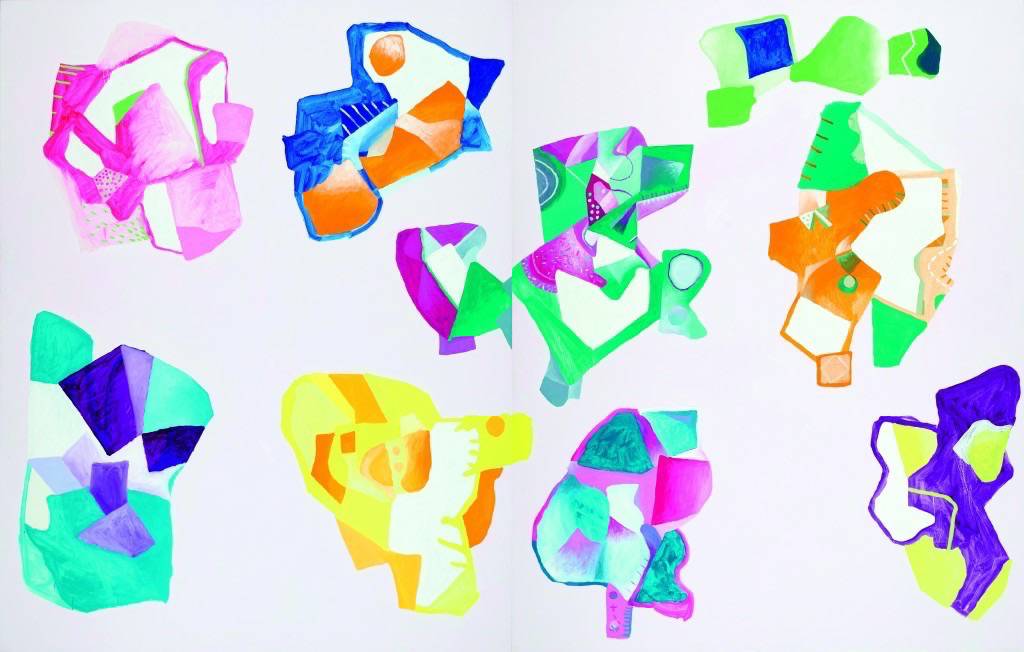 In fact, both the paintings and the little mixes they are works with a strong visual appeal, built with very strange shapes, far from the neat, well-finished and effect painting that is valued today, with Beatriz Milhazes at the forefront of this trend.
For the artist, however, his work is in direct dialogue with modernists such as Picasso or even Burle Marx. In many of his canvases, it would be possible to see some of the aerial views of the gardens designed by the German based in Rio de Janeiro, but for Malta Campos this is just coincidence. "We all drink from the same source, which is the manipulation of shapes", he defends. As a typical member of the so-called Generation 80, he remembers that the painting of that time was a reaction to the conceptual art of the previous generation and that the biggest references were precisely the modernists. "What is curious, in my case, is that I am now being included in a group that returns to conceptual art", he is amazed.
Since starting the little mixes, Malta Campos produced around 550 pieces and some became sketches for large-format paintings. At the 32nd Bienal, the paintings he will exhibit were made with the assistance of Antonia Baudouin, a film student, who earns credit in her work for going beyond just painting as she instructed. "In one of the works, there is a real dialogue; I would paint a picture and she would respond with another," he says. Another contribution made by the assistant is that, for the first time in her career, the screens get a title.
With this collaborative method in painting and experimental in little mixes, Malta Campos, after all, seems to make perfect sense in living uncertainty. 30 years ago, he would have been just one more painter among dozens of many others. Now, he is a painter with contemporary procedures. The shortest paths are not always the best.