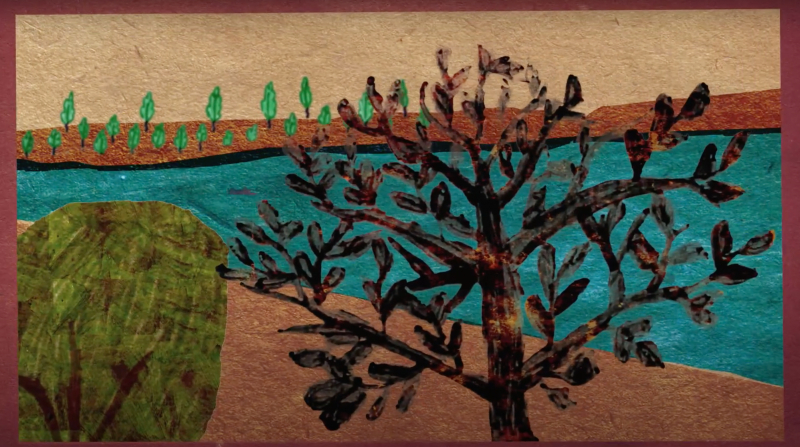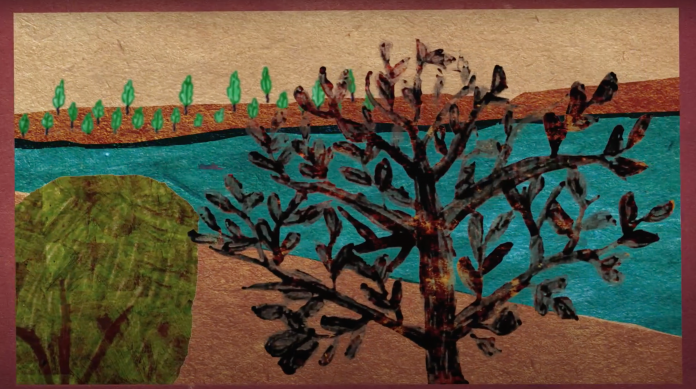 The first sentence said by Isael Maxakali when answering the call from arte!brasileiros for an interview about his work and the award he received last August was quite enlightening on how the artist thinks: "For me it is a great honor, because with my eye I want to enlighten the Maxakali people. If my name grew a lot, so did the name of the indigenous people and our village. If I win an award, they win too." And he adds: "It brightened my people, who have always suffered discrimination and prejudice".
The talk about the Maxakali and the concern with the difficult situation they are going through in the villages of Minas Gerais demonstrate a vision in which personal achievements are only valuable if they come for the collective good. Thus, in films, drawings and animations produced by Isael over about 15 years of career, the artist seeks to present the identity – "true", as he emphasizes – of the Maxakali (or Tikmũ'ũn, as they define themselves).
"In my work I want to show our culture for all of Brazil to recognize and respect. And in this way, we can help indigenous peoples to have land, to recover their territory. Because today the earth cries, the river is drying up, it is polluted. There is a lot of asphalt, glass and cement in place of the forest. And then comes the heat, the heating, and all this makes people sick", says Isael.
The artist received Kite Online, a category open to popular voting for one of the most important art awards in the country, with 4.191 votes. isael went winning with the amount of R$ 15 thousand and must donate a work to the PIPA Institute. Following on from Jaider Esbell and Arissana Pataxó (in 2016) and Denilson Baniwa (in 2019), this is the third edition in the last five years that artists of indigenous origin have received Pipa Online.

For Baniwa, "despite all the controversy that is an award, since it is always the result of the erasure of other stories – there is only one winner because there is a loser –, it is also the recognition of a journey that is becoming more visible now". "So from where I am, as an indigenous person, I think it's wonderful, because I was fed up with always seeing faces in the awards that didn't look like me or the people I hang out with", he continues.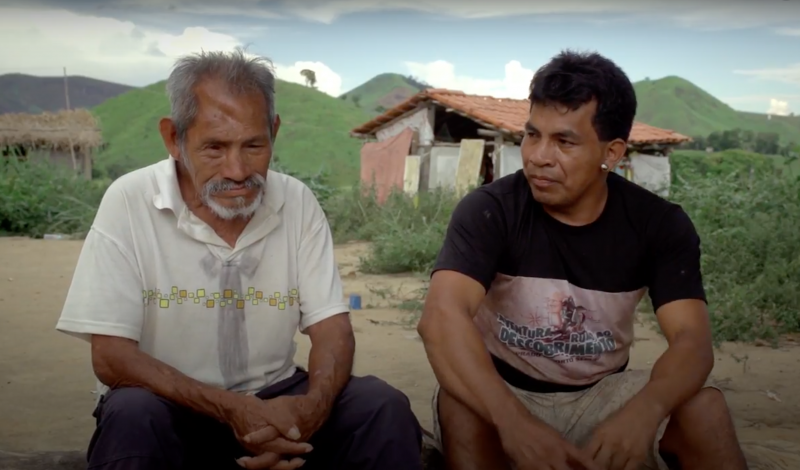 The artist's concern that an award place different fundamental narratives in dispute – of indigenous, black, poor or non-binary people – is not without the satisfaction of seeing the recognition of indigenous people as artists. "So from where I am I try to understand these narratives and also call for relationships that are a little healthier than this dispute", he concludes.
The fact is that artists like Baniwa and Maxakali help to bring up urgent issues today, especially in a Brazil that is intensely experiencing the oppression of indigenous people and the destruction of ecosystems. "The government has no commitment to indigenous peoples and forests," says Maxakali. "And all over Brazil, where there are villages, the village preserves the forest, preserves the river, preserves the culture. But the government wants to end our culture," he laments.
trajectory in the arts
Born in Santa Helena de Minas in 1978, in one of the few Maxakali villages that still exist – which today have around 2 inhabitants in areas in the northeast of MG -, Isael became interested in audiovisual language around 1999. "Why I learned to make movies? Because I saw many films from other villages, from Xavantes, Guaranis, and it became my dream to also do Maxakali". Isael did not speak Portuguese – he did not eat spicy food or drink coffee, he points out – and, at the same time he began to learn the language, he had his first contact with filmmaking through Professor Rosangela de Tugny, from UFMG.
There were years of exchanges with researchers from Belo Horizonte until he produced his first film. In 2007, he filmed both an initiation ritual for boys, called tatakox, and the end of a woman's protection after the birth of her child, made through rituals and chants in a river near Aldeia Verde, where Isael lived at the time. Today, the artist, who has also been a councilor for the city of Ladainha since 2016, helps build Aldeia Nova, also on the outskirts of the city.
Territorial issues, food insecurity, lack of drinking water and lack of access to rivers are just some of the daily difficulties faced by local indigenous people – and they do not fail to permeate Isael's work.
After the first films, edited and subtitled with the help of collaborators such as Charles Bicalho, in Belo Horizonte, Isael intensified his production, often alongside his wife Sueli Maxakali. In Xokxop Pet (2009), for example, recorded the visit of several indigenous people to a zoo in Belo Horizonte, where they sing their yãmîy (sacred songs) in honor of the animals in captivity; in Indian Day at Aldeia Verde Maxakali records celebrations held in the village in 2010; is at Xupapoyanang (2013) films a great ritual in which some indigenous people represent otters – sacred animals for the Maxakali – that come to the village to avenge the death of their relatives.
For Denilson Baniwa, Isael is able to translate the wealth and potency of Maxakali culture to the western world like no one else. "And in that connection, he creates a relationship where both can live together. When he puts the Maxakali spirits out into the world, maybe I understand him as a voice trying to create relationships. To say, 'This is my world, I'm presenting it to you in a way that you can understand, which is through the senses of the western world - through hearing and vision - but I also want you to understand that there is something very greater than just what you are seeing and hearing.'"
drawings and animations
It wasn't long after his interest in cinema that Isael began his practice as a draughtsman. In the early 2000s, he began to use mainly watercolor to draw nature, animals and people. Despite understanding them as distinct practices, he says that both productions are part of the same desire. "For me, every image is alive, it's spiritual, both in the film and in the drawing. If I draw, I just need to put a heart in it, to walk", he says.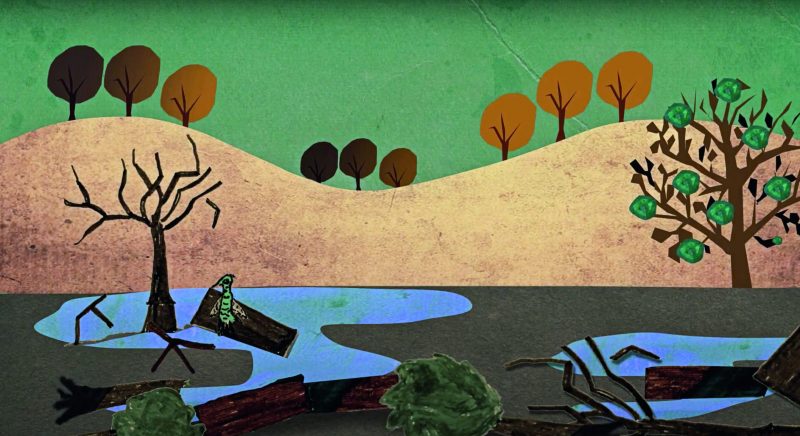 And it was the desire to make the drawing talk and walk that triggered the interest in animation, which has materialized in more recent years in two films. Alongside Bicalho, after the approval of a project in the Edital Filme em Minas 2015, he produced Konãgxeka: the Maxakali Deluge, short screened in a series of national and international festivals. Another movie that gained prominence was grin, by Isael and Roney Freitas, exhibited and awarded at the 21st Bienal Sesc_Videobrasil. The documentary rescues, through a series of interviews, the memories of the Maxakali about the formation of the Rural Indigenous Guard (GRIN) during the military dictatorship, with reports of violence suffered by the population.
Currently, the newly opened 18a edition of Doclisboa presents Yãmiyhex, the Spirit-Women, new film by Isael and Sueli. In the meantime, the artist continues to "take care of the fields, gather firewood, play" and work to build the new Maxakali village in Ladainha, while exercising his political office and the role of local leadership. He is also doing a master's degree at UFMG, "and if I can, then I'll do a doctorate, to clarify the name of the Maxakali, my people", he concludes.
According to Baniwa, "although some people cannot understand how complex the Maxakali world is, as well as other indigenous worlds, I think Isael's work manages to reach people in a sensitive way. And if maybe in a first contact you can't be understood, it's a seed. A seed that is planted and that time will tell if it hatches or if it dies, in this soil that I, Isael and other indigenous artists are planting".