The chemical engineer by training Pedro Barbosa, who worked for 25 years in the financial market, started in 1999 the collection now called moraes-barbosa (cmb), which has a collection of important works of art and an extensive archive of rare documents. Recently, a scholarship program was implemented in the collection that proposes that artists and researchers develop studies in interaction with the collection. in conversation with the arte!brasileiros, Barbosa comments that one of the obstacles to the growth of the art circuit in Brazil is the habit of throwing questions involving the relationship between ethics and aesthetics under the rug, when they should, in fact, be in the foreground of importance.
arte!⁕ – How did your collecting project start?
Pedro Barbosa – Absolutely involuntary. [gallerist] Raquel Arnaud is my first cousin. I visited her gallery quite often, just to enjoy. One day, I bought a work [petite ronde olive (1999), by Jesus Rafael Soto] and was the beginning of what has become the collection today. During my university life at USP, in the 1980s, I was already interested in museums and the São Paulo counterculture, and I followed the visual arts through newspapers. After the first purchase came the second, third, and so on. I was, then, taking a taste for collecting.
The sudden rise in prices in the early 2000s expelled me from the abstract geometry segment and I had to move on to new or mid-career artists, enjoying and getting more involved. To the point where I understood that this was a space for political activism. That I could use the works, or a certain narrative in the collection, to express myself politically.

In 2012, I thought I could browse the international market, making a purchase here and there. First, I had a conversation with [the collector] Luiz Augusto Teixeira de Freitas, who had called an external curator to accompany him in the development of his collection. Luiz Augusto was super generous, he told me absolutely everything, we exchanged ideas, "look, this is what I did wrong and I wouldn't do it again; I would put more emphasis on that." I took a nine-year experience he already had and copied his model, with my nuances. He was the one who introduced me to Stanley Brown's work, for example.
Then I saw that I needed someone in Brazil with training and knowledge to teach me about international contemporary art and its trends. There was only one guy, and that was Jacopo [Crivelli Visconti, curator]. I proposed that he work with me in the development of this project, initially thought to last ten years, but which was finished in 2019, when Jacopo was called to be the curator of the 34th Bienal de São Paulo.
In a month there would be Art Basel, Switzerland, and Jacopo made a list of 100 contemporary artists, many of them well known in the current art circuit. We reduced the list to 40, in order to have better attention, and of them there are only 15 or 20 left. At the same time, we continue to look at the Brazilian scene. We were putting together a project that involved publications, residencies in Brazil and others in London, in partnership with the Delfina Foundation. Currently, I have a collection with a certain prominence, and Jacopo was finally recognized when he was invited to do the Bienal. There was a violent witch hunt for him, he is a sweet person, very professional, dedicated and ethical. I lived with him for seven years, every day.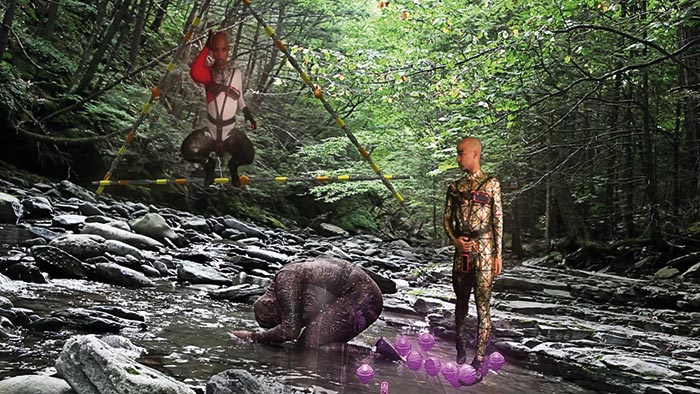 Your collection has a very particular trait. How did you build this collection line?
Jacopo did a doctoral thesis based on wandering artists, who make land art, walking art. So there was this affinity with a more immaterial art that fascinated me. He combined hunger with the desire to eat. I wanted to move into concept art, so it was a perfect marriage. I would find some things, he would suggest others, and we would exchange ideas, building everything together. Among these contemporary artists who came from Jacopo's research is the Cypriot Haris Epaminenda, from whom we bought some works in 2012, and who won the Silver Lion of the Venice Biennale in 2019.
But right in the second year, I started to bring some extremely contemporary things that were not to Jacopo's taste, because they have nothing to do with his aesthetics, for example the work of Jacolby Satterwhite. Last year I was at House of Art of Munich, in the main hall was a gigantic installation by the Jacolby. I was one of the first buyers of it in history, which was represented only by a lost gallery in Palma de Mallorca.
But that was me walking my path, although accompanied by Jacopo, it was a very productive exchange of experience with extensive conversations. We ended up looking at different things together, like Ken Okiish and Nick Mauss. They were foreign artists who were already producing before the early 2010s, but I caught them at an inflection point, of being found by museums.
There is a differential that brings you closer to them. What is it about in your opinion?
I can perhaps make an extremely prejudiced and dangerous comment, but it so happens that in the US and Europe these artists have an academic background. And, for this collecting that I followed, I think that this type of training is necessary, but not sufficient. It has my identity in it. I am not criticizing artistic production that does not have an academic background. Everything is art. But this path brings me a dialogue with which I have more affinity.
Give an example of where this is evident in your collection.
Our next exhibition, with Leslie Thornton, professor at Brown. A forerunner of video art in the USA. We are going to show you five works that have never been seen in Brazil. And they've just been shown at MIT [Massachusetts Institute of Technology].
But not always an academic is able to build a good work…
Of course. However, in the case of conceptual art, which is the focus of my collection, the transit of artists between classrooms and studios creates reflections that materialize in artistic production. And since they didn't sell works, it was inevitable that they had the academy as a source of income. Either they taught, or they died. An 'idea' by Robert Barry or a 'conversation' by Ian Wilson, were hardly bought. Whereas a beautiful figurative painting is more likely to be commercialized.
Do you think that's why León Ferrari, for example, took so long to be understood?
But I think he did more material works. He did painting, many works on paper and sculptures. I'm talking about the group that started in the mid-1960s with the gallery owner Seth Siegelaub, like Carl Andre, Sol LeWitt and Douglas Hubler, among others.
In this sense, do you think it is more difficult in a place like Brazil to build a language like this?
Much more difficult because art schools are minimal. Here they think that those who frequent them are communists and vagabonds, exactly the opposite of what is seen in Germany, where one of the pillars of Reunification, for example, was art. The USA made an aesthetic conquest, saw the geopolitical importance in art after the Second World War. Here, unfortunately, during the Lula government, we had an opportunity to make an aesthetic conquest in Latin America, but… Today this doesn't even cross the minds of these guys. So it is necessary to have a higher educational level.
So we concluded that creating a more radical conceptualism is not a question of generational or trends, but has to do with the possibility or not of acquiring certain knowledge. In other words, a kind of culture…
A less material and commercial type of culture. Antonio Dias, for example, when he was in Italy, managed to communicate fully with European artists and conceptualists. Among the great artists of conceptual art, it is worth mentioning two great names: the Brazilian Cildo Meireles and the German Hans Haacke. They are two masters who manage to combine the excellence of conceptualism and politics in an extremely harmonious way. The brilliance of Antonio Dias was already expressed in the 1960s, when he created the NAC (Nucleo de Arte Contemporânea) at the Federal University of Paraíba. And Haacke was, for decades, a professor at Cooper Union in New York. Cildo has a solid academic background at the University of Brasília (UnB).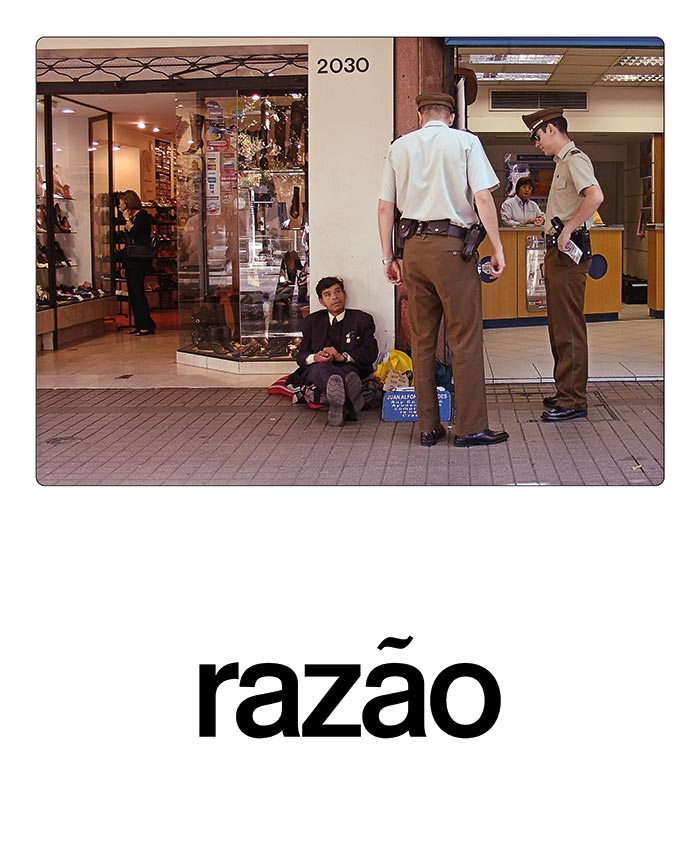 So you, by identifying with these artists, discovered a form of militancy.
For me, it has to do with the way I was brought up. My father is a teacher. Everyone at home has a PhD. I'm the only one who doesn't. So I've always had a fascination with this sort of thing. Many people in the family are linked to the university.
For example, at the 2010 Bienal I saw a work based on the literacy methods of Paulo Freire, a guy I had heard about at home all my life, and who is now despised by people who don't even know him!
If you look at the classes he has at Harvard, MIT, Caltech, the ones I've seen, they are nothing more than variants of a method developed by this Brazilian.
Adult education, of Jonathan de Andrade, is a work in which he formalized something political in a super-conceptual way. And I was one of the first to buy his work.
I travel a lot, I'm everywhere. I have access to galleries and independent spaces, I have dialogue with these people who develop experimental projects. That was the way.
Here, for example, there is a complete collection with more than 300 brochures from the CAyC [Centro de Arte y Comunicación, an international center for pop culture and art, created in Argentina in the 1970s]. We bought this stuff. Here is the place where there are more items about CAyC in Brazil. As well as the 1966 edition of Diagonal Cero [a magazine directed by the Argentinian artist born in La Plata, Edgardo Antonio Vigo, dedicated to experimental, conceptual art and visual poetry. In an avant-garde gesture, the editor skipped issue 25 and dedicated it "to nothing"].
I entered this seductive game, which is a Babel or a Borgesian labyrinth, in which you enter and which you never leave. The associations are endless.
The fascination is in the almost unachieved. Desire moves towards lack, as Lacan says…
It's over there. I won't be able to master the thing. I'm always behind. It's very nice to live in a relationship that is eternally challenging.
It seems to me that, deep down, it would be a bit the opposite of what we see in collectors seen only as a commodity, in which the fascination lies in acquiring a piece to have it, waiting for it to appreciate in value and then selling it. Here the pleasure is in you continuing to research, finding links and associations from the work.
And that's infinite. It challenges much more intellectually. I have nothing against those who do this commercially, but my commercial part is another side of my life. In this game here, I'm eternally chasing what I don't know. And then, I don't just need material. I need extremely intelligent people to live with. Then, again, you can't take the human part out of this circuit, because those who do it here are these brilliant minds. And I chose a path that refers to my life story, my father a professor, my sister a scientist, my brother also a professor, cousins ​​at USP and so on. I achieved financial independence and I am in a privileged position that allows me to do that.
You comment that in this collection there are two different worlds. But this other one, which brings you financial independence, does he become schizophrenic or can you keep your positions in him? Most public institutions are being managed by executives linked to the market or the financial market, not only in Brazil, and they are usually collectors, or professionals directly linked to galleries. These institutions, which handle a few million, are making aesthetic and ethical decisions. Does this not represent a conflict of interest within what would be an ideal in the art world? Doesn't this have to have limits? Are there codes of ethics?
In Brazil, everyone is public and private, because it depends on the Rouanet Law. If you took public money, you have to have respect for the society to which it belongs.
I know, for example, that there is a code at the Reina Sofía museum in Spain for collectors who participate in acquisition committees. Almost two years ago, two collectors living in Paris, one Italian and one Greek, invited me into a group and we had extensive discussions to create a code of conduct. First with artists, then with gallery owners, museums, collectors, independent institutions, public and private collections, and so on. Obviously, this will always be reworked. The first version is live on ethicsofcollecting.org.
Made in English, but translated into Spanish, Chinese and French, and soon we will have the Portuguese version. We proposed several extremely discussed and negotiated things, aiming at a collective proposal. We get diverse endorsements, who see the code as something with a common goal, where everyone benefits. For example, one thing we advocate as a collector: never ask a gallery owner for more than 20% off, but the gallery owner also has to help, not letting himself be influenced by the pressure he suffers. If I kill the gallery owner, I kill a piece of the circuit.
There are collectors who come and ask for 40% to 50% off. I ask: what is the interest? Smother the gallery owner, kill the artist? You see, this is not a flea market where the number one rule is bargaining. When I don't agree on a price, I just walk away, goodbye. Prices adjust over time.
And in museums…
It is the CIMAM [international committee for museums] that will guide you, because it is a public code that is widely discussed. Here we have a habit of throwing it under the rug, we need to discuss these things on a daily basis, implement and improve CIMAM's conduct.
But this topic needs to be widely discussed because art also has commercial and financial value, and collectors benefit from exhibitions, whether individual or group shows.
The museum donation process has to be deeply discussed. When people vote for or against the acquisition of a work, there may be some kind of conflict, and this should be discussed with the institution and documented. In the case of video art and photography, due to the fact that they are often edits, obviously the conflict appears more frequently.
Another point to be raised is the number of works of art shown in exhibitions, in public or private institutions, in which the curators maintain close relationships with the collectors from which these works to be exhibited come from. Unfortunately, this is not just a problem for the Brazilian art circuit, it is a global problem.
But in this sense, we should not be more radical and say that the director of the museum cannot be, in short, the person who is in the museum looking for sponsorships, etc., the same person who is involved in the purchase and sale of works, since they are systematically benefiting from third-party information for this?
In Brazil, we are moving towards the professionalization of museums. In my view, the directors should be museum employees. In the councils, yes, there is room for the maintainers, but there should also be room for the other agents of the art. I prefer the style of governance of the Pinacoteca do Estado de São Paulo. The Pinacoteca model is closer to the foreign models in which the directors are employees of the institution.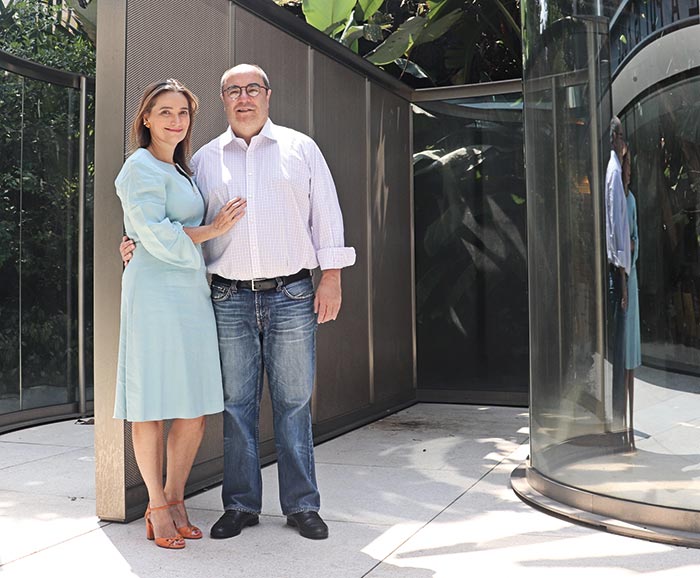 A very important part of your collection are archives. How are you organizing them, how does your team work?
Cataloging and preservation are already very important technical issues, and we take care of that. But here we created a scheme with the objective of transforming the file into something alive, more dynamic. So we decided to invest in artists, curators, researchers, who work part-time for six months, receive a scholarship, study and research topics of interest to them at the intersection of our archive.
This route aims to deliver a result, in the public domain, which can be a video, an artist book to download from the internet, an exhibition, a text. The editors are us. The researcher has a special interest in an area, this is the trigger. That's what will drive your work.
It's like a research residency…
From time to time there are six to seven people here, who help each other too. Everything here is in the public domain. One of the fellows, the artist Pontogor, began researching the work of Dutch video artist Manon de Boer, who works in conceptual art and whose collection includes six works. The result was a video essay that relates works by Manon de Boer, Antonio Dias, Guy Debord, Roberto Bolaño and others.
In the Horror Vacui exhibition, which we opened on the 7th of May of this year, organized by Pontogor, the video How to See a Ghost?, in which he investigates the different manifestations of emptiness in art.
Cris Ambrósio and Deyson Gilbert presented the exhibition State of Possession – Notes for an Aesthetics of Torture, which remained open to the public from November 2021 to February 2022. ⁕