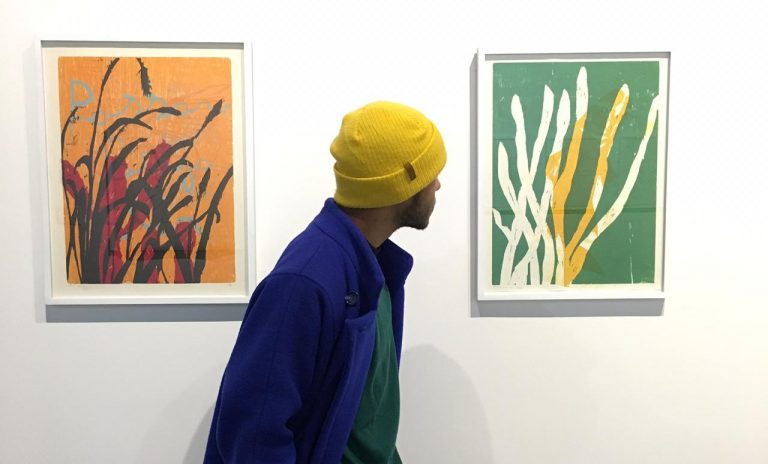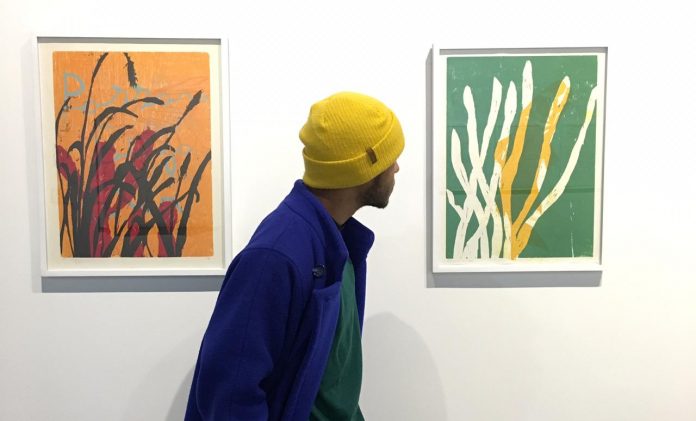 Result of a residency by the artist Santídio Pereira at AnnexB, a renowned house in New York that focuses on encouraging Brazilian art, the show Between Two Skies will be open until April 19 at the b[x] Gallery in Brooklyn.
The exhibition is curated by Tatiane Schilaro, creative director of AnnexB. "Working mainly with prints and on large scales, Santídio Pereira mixes organic and nature-inspired forms with themes such as memories of his childhood or the urban life of São Paulo", says the curatorial text.
In all, there are six woodcuts produced in 2016 and 12 monotypes developed by Santídio during his period in residence at AnnexB Studio, where he has been since the beginning of February. The São Paulo native Moisés Patrício is also residing in the same place.
The artist was born in Curral Comprido, in Piauí, and began his interest in engraving from a very young age, with much encouragement from his mother. He moved to São Paulo, where he was represented by Galeria Estação, where he has already held two solo exhibitions, the last between August and September 2018. read text about the artist published in issue 44 of the magazine ARTE!Brasileiros.

The 23-year-old artist is constantly on the rise, having already exhibited at SESC units in São Paulo, Instituto Tomie Ohtake, Centro Cultural São Paulo and at the Pinta fair in Miami.