A charming modernist-style house with an oriental touch houses the newly opened gallery Marli Matsumoto Contemporary Art, in Vila Madalena. Adding consistent experiences acquired in her passage through the houses of Nara Roesler, Raquel Arnaud and Luisa Strina, the newest dealer in the city closely followed several renowned artists, saw the art market grow and become professional and will now put everything into practice in this project. Sidereal bubbles is the playful theme of the inaugural exhibition that is part of the zen atmosphere of the space where works by 14 artists, curated by Juliana Monachesi, develop ingenious models of displacements for the understanding of the narrative. Marli talks about the private bubbles we inhabit and that throw us into other cosmos, very different from the ones we lived in a year and a half ago, with many displacements, encounters, hurried and continuous meetings. Part of the works seems to respond to this critical scope. The entire exhibition follows the minimalist principle of the house/gallery linked to an aura that suggests tranquility, which is evident in all spaces.
She understands her project as "dialectic of transition", translated as that moment when you are permeated by a slow movement, of those who are entering a type of work and, almost without realizing it, enter others, in a continuous circle of doing. "We are in the midst of a great unknown, a world situation from which no one escapes". A moment of more questions than answers. How to behave in relation to the pandemic is one of the questions we all face daily. "Amidst everything, we have to value the maintenance of the planet, the issues that involve indigenous, Afro-descendant and gender minorities, in short, with everything that constitutes this moment. It is time to revisit and review all this, our values ​​and the possibility of meeting people, because this is what moves art, it needs the spectator". With that determination, Marli decided to do the exhibition even if she had only three or four works and could only invite one person to see it: "That would have been worth it".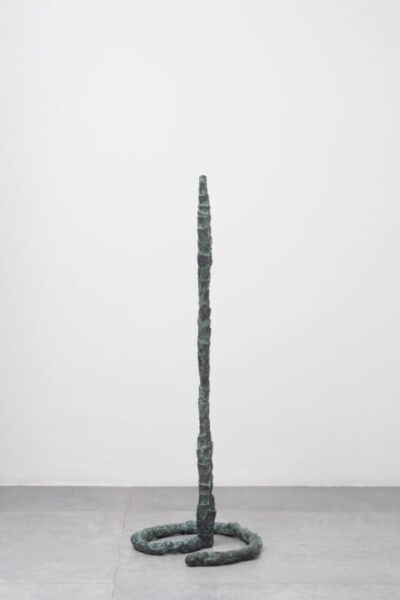 When Marli told Luisa Strina that she would pursue a solo project, she replied that today things are different, territories are not demarcated, borders are more fluid and people form partnerships. Marli agreed, opened her gallery and continues to participate in some work with Luisa. "For example, I'm going to take care of Anna Maria Maiolino's work and travel with Luisa to Art Basel, doing things different from what I do in my gallery". Still without a defined cast of artists, she maintains a close relationship with some artists she has worked with for years. "For this exhibition, for example, Maiolino insisted on sending me a new work. Everything she did during the pandemic resulted in this sculpture on display here."
Despite the crisis, some galleries are opening branches outside Brazil and others are not hiding their sales success. I ask if there is a really solid market for art, which is not reached like other segments. Marli says yes. "In times of crisis, art is a way for people to make investments, diversify them. It's not that we turn the work into commodities, but in fact, large investments can be made in art and there are people who start their collections during these periods."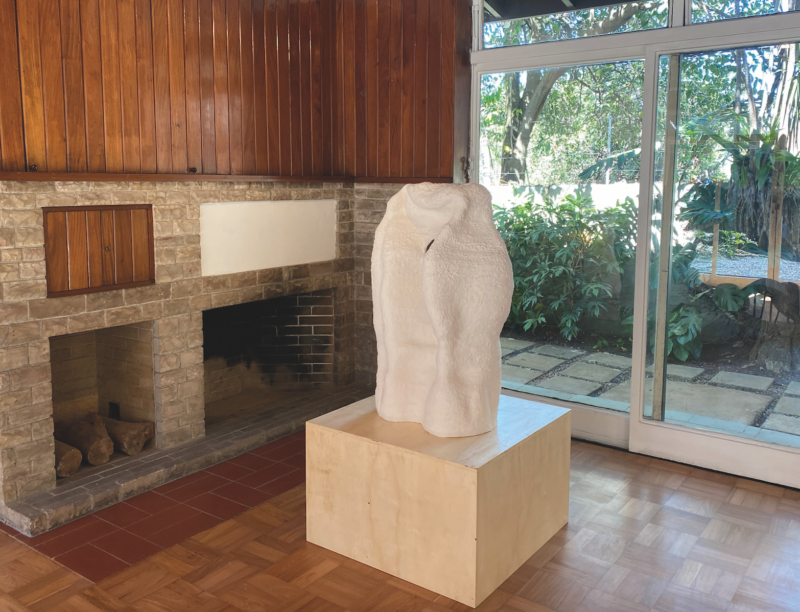 Graduated in history from USP, which helped her in this knowledge of art, Marli is interested in research and seeks to know better the artists she works with. "I don't have a project ready for the gallery, I intend to keep the house open to see all the possibilities, to feel what can be done in terms of the relationship between the market and art, with the institutional part, with the international market." And she wonders: why not bring in artists from outside? Why not use the space to invite a gallery from abroad to exhibit here? These are some of the questions that gravitate to her head.
The way Marli thinks about the gallery/house is a very simple example of what she is already developing. "There was a bookcase in the room, so I invited Rita Mourão to occupy that space. She is curating in parallel, but converging on the exhibition." This will always happen at the gallery because Marli believes that collective projects are gaining strength and relationships are getting closer and more consolidated. The house enters the exhibition as a place of welcome. "THE Egg Tentacle Armchair, by Raphaela Melsohn, is the result of the pandemic, it is linked to the act of creating inside your home in a more cozy space". There is clearly an attempt to dissolve the freeze in our relationship with the object. "The foam roll attached to the chair is more than eight meters long, they are large tentacles coming from the reception of a TV with music and that talks to the neo-concretists of Magdalena Jitrik." This work, almost hypnotic, invites the visitor to enter it and dialogues with the idea of ​​Lygia Pape's egg, exposed in the same environment.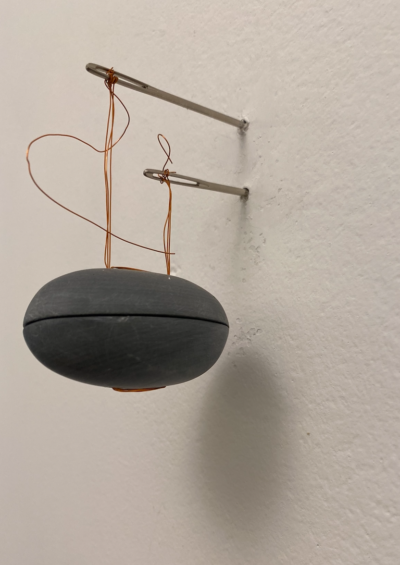 Installed right at the entrance, Anna Maria Maiolino's sculpture stands elegantly and erect like a plant or a sword, pointing to the universe as the epicenter of a circularity. For Marli, the sidereal bubbles brought the idea of ​​how this whole cosmos was bringing a different consciousness. "Each artist has something inside them. Adriana Aranha makes crochet that requires a waiting time, of circular construction, weaving a tube made from 2000 to 2010, very symbolic of that period." A thread moves up and down slowly on the chair where she did her work, sitting. The idea was to bring together younger artists, an average of 30 years old, alongside others aged 50 or more, such as the renowned Maiolino and Jorge Macchi, expanding the limits of the possible and confronting timeless aesthetic legitimacy.
The art system has changed a lot in the last few decades and new galleries are constantly springing up in the city. In the past, everything revolved around the Bienal de São Paulo, today collectors, critics and museum directors come to Brazil regularly throughout the year. "They first go to Inhotim, then go to São Paulo and then to Rio de Janeiro, in a lively and constant movement", celebrates Marli.