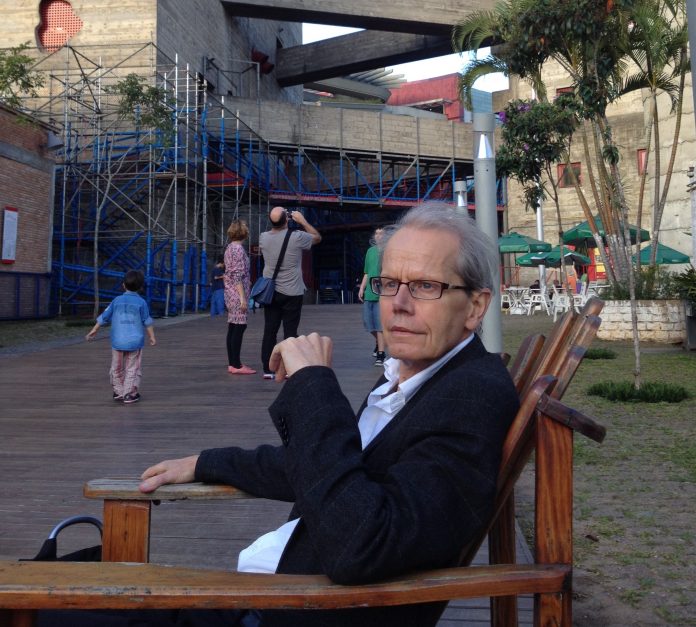 *By Alexia Tala
In 2007, I co-curated an exhibition at the Metropolitan Gallery in Chile, where a piece by Guy Brett, probably the only one he ever made, was shown. It was a collection of obituaries published in the British newspaper The Guardian. He organized them, making little notes around the edges and pasting page by page into an old leather folder that looked like it had a lot of history. His special interest was related to the fragility of life and an analysis of how a person is able to summarize someone's life on a sheet of paper. As so many conversations on this topic had built up over the years, I knew that if he died before me, I would write these lines about his life. Lines that are not intended to summarize his life, but to talk about some of his thoughts, desires and dreams regarding art.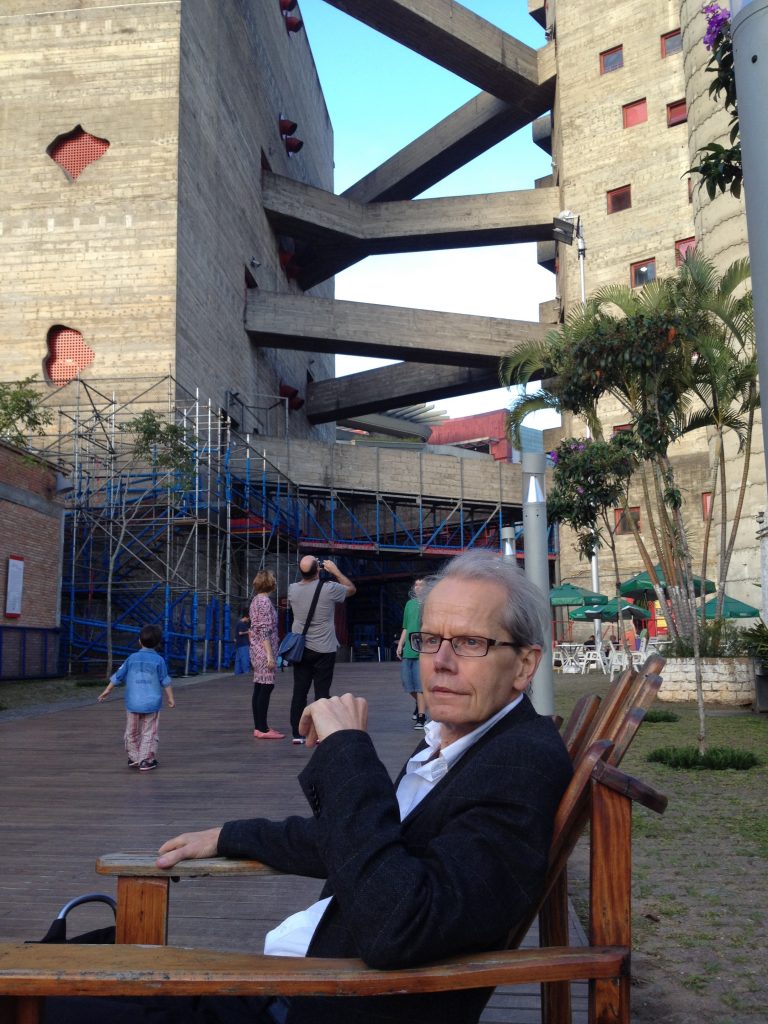 After finishing school, Guy Brett (1942-2021) went directly to work at the Yorkshire Post and then at The Times for over 10 years – and consolidated his critical writing as visual arts editor for City Limits magazine, where he worked from 1981 and 1983. With an extraordinary sensitivity, his writing always rejected academicism and was characterized by a very particular vision that focused on the encounter with the work of art, a sensorial encounter, where the interest in details was of great importance in his observation. . This engagement with his work led him to create questions that he himself sought to answer through his texts.
I remember a lecture at Chelsea College of Art in 2011 where he was presented as "the godfather of Latin American art in Europe". This title does not express the admirable character of a man who not only managed to install Latin American art in Europe in the 1960s, and a vision that resonated with generations of artists and thinkers around the world, but also had a very special to lead his life and his trajectory as a curator, historian and art critic. His collaborations with artists became friendships for life, corresponding with many of them and keeping them in his thoughts, always concerned with being aware of the evolution of their work, their lives and health. A man of immeasurable vision, generosity and humility.

In 1973, he made a long journey through Latin America that profoundly influenced his outlook and his enthusiasm for exploring the region. In 1977, she held the exhibition We want People to know the Truth: Patchwork pictures from Chile, sponsored by the Arts Council, which toured different cities in the United Kingdom until 1978. This exhibition showed burlap made by women who told their stories during the Chilean military dictatorship through their drawings of patchwork, made into pieces of flour sacks. His interest in exploring various forms of artistic expression led him, in 1986, to publish Through Our Own Eyes: Popular Art and Modern History, where he highlights how the need for artistic expression naturally arises in social groups when they are under repression or catastrophic events. A book that Lucy Lippard defines above all as a necessary book and suggests that "Brett's sensitive analysis should open a whole new direction for those frustrated by the isolation of high art in their own contexts".
In 1990, at the Ikon Gallery in Birmingham, he held the show Transcontinental: Nine Latin American Artists, which was very important to him, as he considered it to be the best exhibition he had ever had in his career. Around 1967-68, he hung Helio Oiticica's parangolés on the lamps of his small apartment in Soho and organized other works on tables and shelves, inviting several exhibition space directors to have a drink and secure an exhibition for Oiticica, since Signals – the iconic gallery run by David Medalla and Paul Keeler and for which Guy was the co-editor of the newsletter – had closed. This show turned out to be the iconic Whitechapel Experience, which took place in 1969 at the Whitechapel Gallery in London.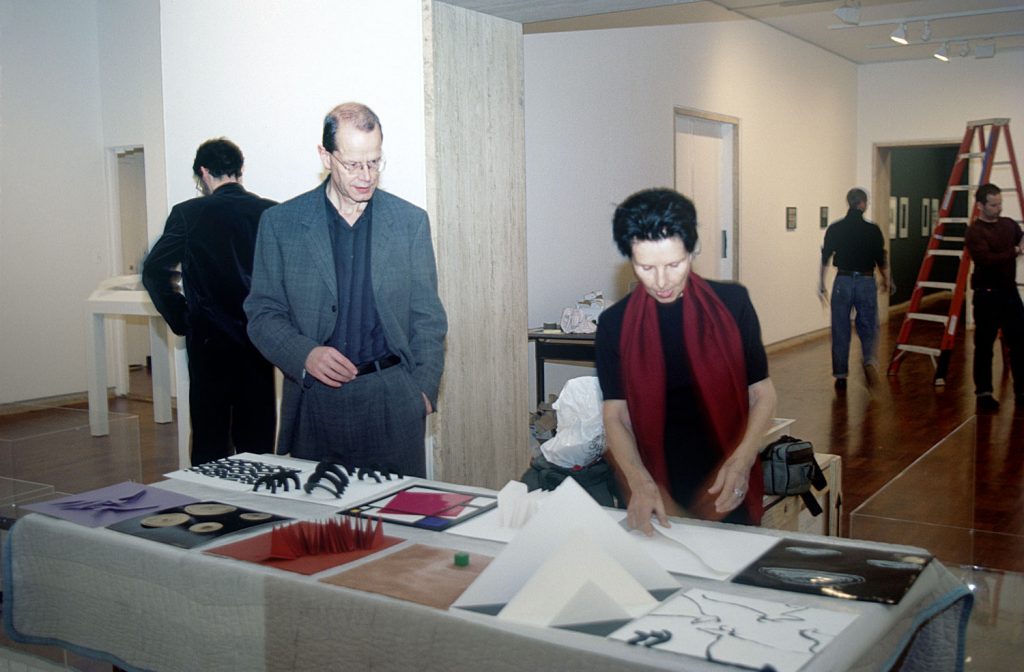 Before the diagnosis that pointed out that he suffered from Parkinson's disease, he hoped to live 2013 as a gap year to get his file in order, travel a little and reach a new stage. After many years of being somehow the spokesperson for Oiticica and Lygia Clark, he had a great desire to get closer to the generations of young artists in Brazil. In 2012, he made his first foray into São Paulo to see young artists, visiting the exhibition of Paulo Nazareth at the Mendes Wood DM gallery, who managed to arouse that "curiosity" that was vital to him and excited him to continue making discoveries.
After his diagnosis and anticipating the amount of active time that lay ahead, his plans changed and he focused on two major projects: curating the show Takis at Tate Modern, together with Michael Wellen, and the publication of a selection of his essays entitled The Crossing of Innumerable Paths, book published by Ridinghouse in London. Fortunately, both projects were completed before a period of more radical deterioration in his health.
"How would you like to be remembered, Guy?", I asked… After a moment of reflection, with both hands on his forehead, he said: "That's a difficult question, Alexia, I never really thought about it". I said I would remember him for what I admire most about him and for what has in some ways influenced and shaped the way I work with artists – and that's how he built his relationship with the artists he worked with… "I think you're absolutely right," he said, and added that the reason he thought these relationships developed strongly was because "without being critical, we must admit that all artists can have big egos and I don't have a huge one." , if I have one. So we're never competing, and I admire what they do so much that I just wish I'd done it myself." And he added: "You know that I live a very ordinary life and that my life has been my work. But my life (in a more personal sense) has been an experience where artists, especially Brazilian artists, have accompanied me all the way."
The days that followed his death were overwhelming, the countless posts on Instagram and Facebook from artists who knew him, colleagues, publications in the press, mainly from Brazil, were undoubtedly a shower of demonstrations of love, affection, respect, recognition. and friendship. Exactly how Guy would like to be remembered, the human and lovable character. A few years ago I reminded him of the title of godfather of Latin American art, he smiled and rolled his eyes "that's the last thing I want to be remembered", he said, and I knew perfectly well what he meant.