CWith the same title as the exhibition held by the Almeida e Dale gallery, on display until the end of March, the book The Extraordinary Impurities of Miriam Inêz da Silva will be released on the 27th of February. in the show more than 110 paintings and engravings created by the artist between 1962 and 1996 were gathered, being the largest retrospective of Miriam in the capital of São Paulo. Now, unpublished works that could not be exhibited make up the pages of the book, which also includes texts by Kiki Mazzucchelli, Sofia Cerqueira, Marcelo Campos and Bernardo Mosqueira, curator of the show and organizer of the publication.
Born in 1937 in the city of Trindade, in Goiás, Miriam Inêz da Silva studied at Escola Goiana de Artes Plásticas, was a student of Ivan Serpa at MAM-RJ, participated in two São Paulo International Biennials (1963 and 1967) and sustained a career art for four decades. When revisiting the work of Miriam, Mosqueira, together with Ana Clara Simões Lopes, intends to present her works as the fruits of a modern and transgressive woman (see here conversation between the two about the exhibition). These are characteristics highlighted by the show, as it also highlights the fact that the artist has uniquely represented the tensions related to the process of modernization in Brazil in the 20th century. Such representation is far from the way the artist was portrayed for a long time; According to Mosqueira, from the beginning of the 1970s, when most art critics in the country began to classify the artist as "primitive", "naïf" and "popular", her work began to be treated as something generated in an intuitive way, naive and traditional.
"Miriam's inclusion (or exclusion) in these categories made her work the object of a stunted gaze, informed by elitism, incapable of recognizing the complexities that constitute her practice. Where these critics have been pointing out intuition, innocence, purity and tradition, in the exhibition we emphasize intention, malice, impurity and transgression", says the curator.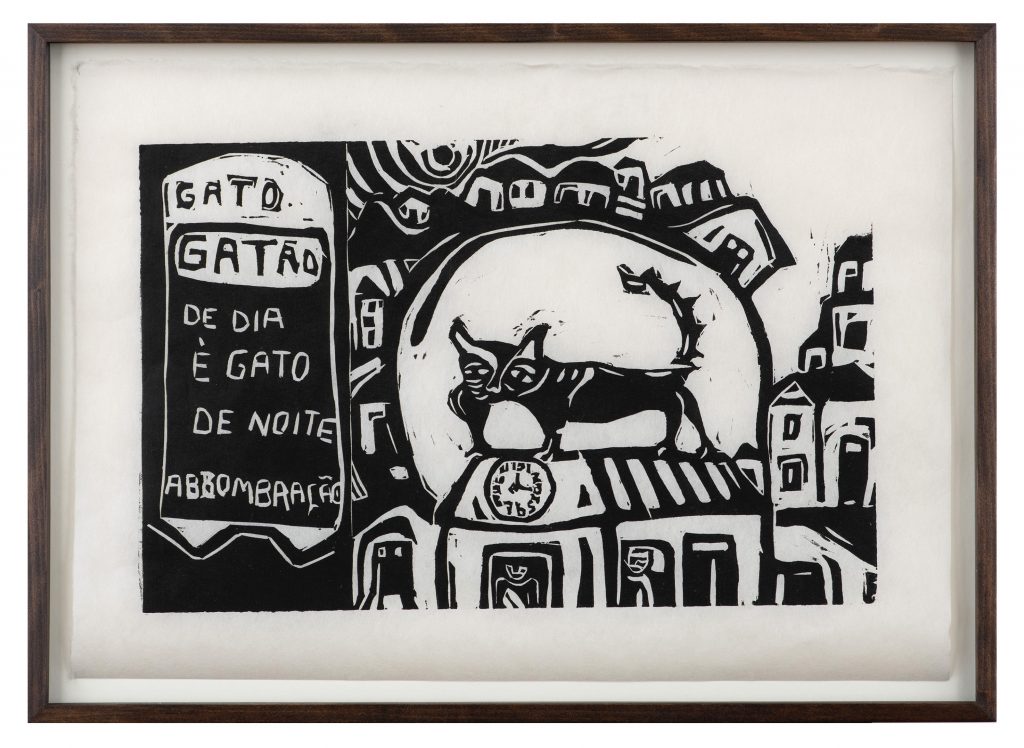 The exhibition is on display until March 27 with free admission. Visits can be scheduled by phone (11) 3882-7120 or e-mail: recepcao@almeidaedale.com.br. Due to the pandemic, the gallery produced a viewing room in which the public will be able to know the assembly virtually.