Einterweaving works by more than 30 artists and collectives active mainly in the last two decades, the show We're here presents some main thematic axes: first, the relationship with the territory, especially the one where the Sesc Pinheiros unit is located, in the region of São Paulo near Largo da Batata; together with this, the debate about public space, its uses, needs and the constant political disputes that mark it, in addition to the possibility of urban transformation and improvement; Finally, everything is connected by the fact that all participants in the show have connections with independent art spaces and platforms, which highlights the existence of a thriving circuit – even if so often invisible – that is not composed of large institutions and galleries.
Organized by Ateliê397 – one of the longest-lived independent spaces of art in São Paulo, created almost 20 years ago – and curated by Thais Rivitti, the exhibition runs until April 24 at Sesc Pinheiros and presents a production with a strong political and social tone. "These spaces are unifying poles around which artists can discuss projects and create more experimental works. It is necessary to recognize that there are several circuits within the art system", says Rivitti. "Of course, these are not systems that don't talk to each other. For example, Jaime Lauriano, he is here and there, in a large system and also in an independent one." beyond the Workshop 397, Rivitti cites as an example of these spaces the Casa da Xiclet, which is at the same time a studio, an exhibition space, a gallery "and a place where people get together to drink beer and talk".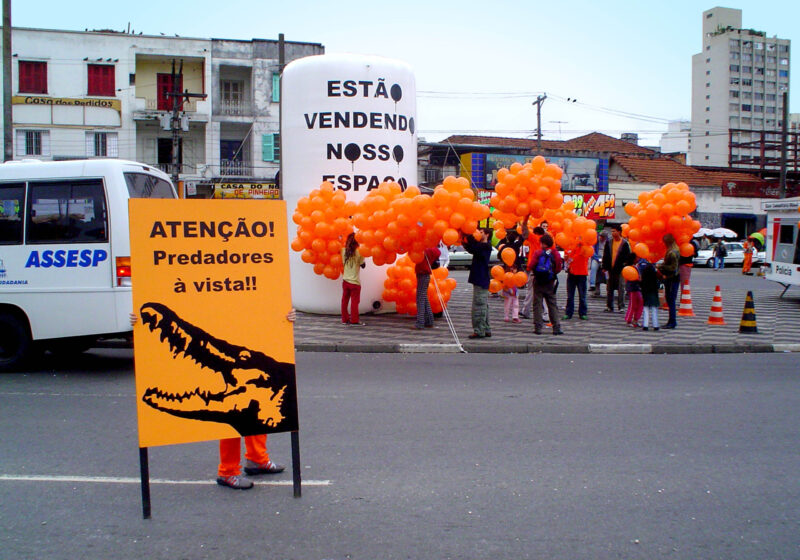 Thinking about public space can take place both through the action of artists who intervene directly in the urban environment - as shown in the videos of the collectives Bijari and the Revolution Will Not Be Television -, as well as works that deal with the subject without direct actions, through virtual space. , audio interviews, surveillance cameras or appropriate images. But, in one case or the other, they all have concerns in common: "An idea of ​​understanding art as something that has a commitment to this political order. Not as something separate from the city and the time in which we live, but that reflects on the important issues of our time", says Rivitti. "I think this is a presupposition of both Atelie397 and the other spaces with which we built this network."
Another striking aspect of the show at Sesc Pinheiros is the expography, signed by Edu Marin, in a project that dialogues with a current debate in the independent circuit. The questioning of the idea of ​​the white cube and the deconstruction of conventional ways of exposing are carried out through open structures, without walls or panels, prioritizing transparency – including the view of the verses of the works – and a freer circulation. "The deconstruction of the white cube is important because, despite its supposed neutrality, it has an ideological charge, a bet on an idea of ​​art separated from the world, which has to be contemplated by its autonomous internal relations", explains Rivitti.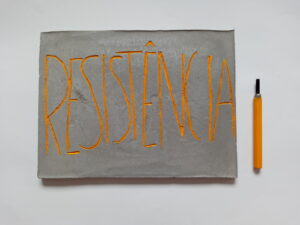 All the present debate does not fail to refer us to the difficulties experienced by art spaces – in the most different instances – in Brazil governed by Bolsonaro, where the attack on the cultural area is increasingly strong. "The threat is general, but, thinking about this independent circuit, everything that we helped to build during past governments – with the Ministry of Culture, the idea of ​​access to culture and a thought about our own economic network – was simply thrown into the garbage. All forms of promotion, inclusive. And so in this new scenario, infinitely worse, we are learning to make other articulations, including with the private sector", says the curator. "But, yes, there is a general dismantling and what was very difficult is now on the edge of the impossible."
The title We're here, therefore, is open to different interpretations and readings: from the idea of ​​"we are resisting here", as the work indicates 32 ways to record resistance, by Rebeca Ramos or the film by the collective Foi à Feira – which shows the resistance of indigenous peoples over time; to the fact that "we are here" constantly occupying, acting and transforming territories. "It even reminds me of those maps that say 'you are here'", jokes Rivitti, emphasizing that things are temporary, transitory, and that we can be in one place every hour. Finally, "We're here it is an affirmation of an entire circuit, of a multitude of people who are discussing, making and thinking about art and who are so often made invisible", concludes the curator.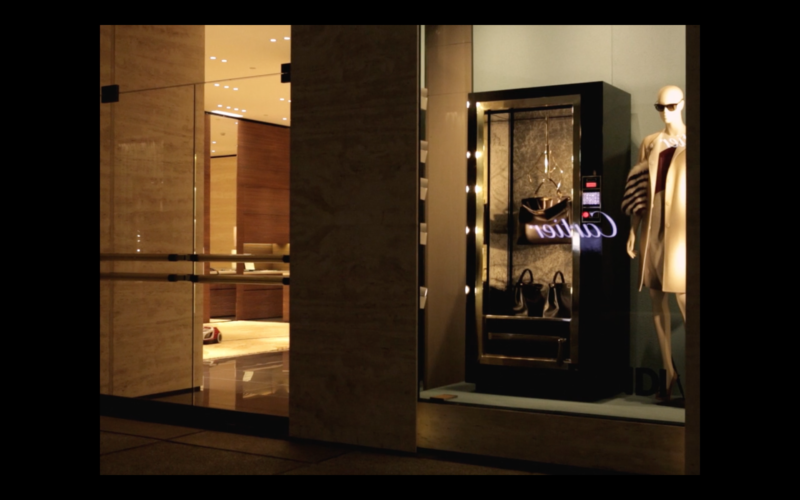 In addition to the aforementioned artists, they participate in We're here: Alexandre Wahrhaftig, Guilherme Giufrida, Helena Ungaretti, Miguel Antunes Ramos; there: east; Aline Motta; Ana Matheus Abbade; Bruna Kury; Bruno Baietto; CL Savero; Chico Togni & Kadija de Paula; Erica Ferrari; Guillermina Bustos; Heloisa Hariadne; Isabela Alves; Jaime Lauriano; Kaue Garcia; Laixxmo; Licida Vidal; Luana Lins; Manuela Costa Lima; Mari Nagem; Natalie Braido; Pedro Gallego; Raphael Escobar; Raphael Franco; Sergio Pinzón, Queer Screen Printers and Yiftah Peled.
SERVICE - Occupation We're here
WHERE: Sesc Pinheiros – Rua Paes Leme, 195
WHEN: From January 12 to April 24, 2022
Tuesday to Saturday, from 10:30 am to 20:30 pm. Sundays and holidays, from 10:30 am to 18:30 pm
HOW MUCH: Free admission
*To enter the unit, it is necessary to present a certificate of vaccination against Covid-19 with two doses or a single dose.