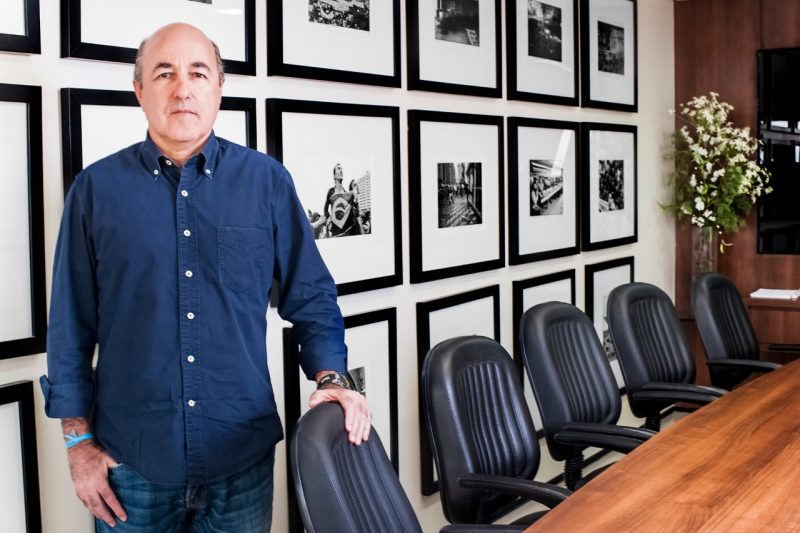 CWith a collection of around 3 works, which includes great names in world photography such as Man Ray, Otto Stupakoff, Marc Ferrez, Miguel Rio Branco, Robert Capa, Maureen Bisilliat, Claudia Andujar, Henri Cartier-Bresson, Jean Manzon, Pierre Verger , Nobuyoshi Araki, Margaret Bourke-White and Cindy Sherman, among many others, the Fortaleza Photography Museum (MFF) has already emerged, in 2017, as the largest museum in the country exclusively dedicated to photography. Headquarters of the Paula and Silvio Frota collection, located in an imposing contemporary building in the city of Ceará, the place has become a visiting point of the city, attracting tourists from Brazil and the world.
The great pride of its creator and director, businessman and collector Silvio Frota, however, is the educational work done by the Ceará institution. "The museum is almost just an anchor, because our main focus is the educational part." In fact, the breadth and dedication of an institution that, even without public funding, takes around 200 children from public schools to its headquarters daily, works in needy communities, promotes daily workshops, carries out educational work in several hospitals, nursing homes and correctional facilities (the equivalent of juvenile prisons) and promotes weekly movie screenings. Everything is offered free of charge, including transportation to and from the children.
"We decided to go to the communities to bring the most needy people. Because if you're going to wait for the government to do that, unfortunately it doesn't, and we've already tried several partnerships," says Frota. "Because Culture has always been the ugly duckling, because it doesn't give votes", she observes. The museum, which closed its doors in March due to the pandemic, had just revamped the permanent exhibition, now curated by Diógenes Moura (the first assembly was by Ivo Mesquita), and reopened last month with a temporary exhibition by Bob Wolfenson.
Frota regrets the pause in educational work, citing the more than 60 children who should have been served in 2020. But he says that the closure was necessary so as not to put the public and employees at risk - there are more than 50, in all, of which 21 are educators. . In an interview with arte!brasileiros, the director regrets the lack of investment in the museum, especially public, but also private, as well as the lack of a look at the culture in the country. A successful entrepreneur in the construction industry, he alone bears about two-thirds of the MFF's budget. He also talks about the regional inequality between the Northeast and the southern regions of Brazil, noting that companies and banks that profit in states like Ceará invest in culture only in those southern regions. Read the full conversation below.

ARTE!✱ - O Fortaleza Photography Museum opened its doors in early 2017 and is a very unique space on the national scene. To begin with, I would like you to tell us a little about how this project came about, what process led to the construction of the museum.
I've been a painting collector for a long time, since the 1980s. And I had never looked at photography. About 11 years ago I was in Houston and I went to see a Steve McCurry exhibition, in which I especially liked two photos. One was the Afghan girl. When I got back to the hotel I started to wonder why I had never been interested in photography, since I even have a photographer son. A short time later I went to New York, and there I started to look more closely, to go to museums to see photography, and I started to attend specialized auctions. So I started to buy at a very high speed, and when the collection reached a substantial size, I thought it wasn't fair to have a collection like this and people didn't have access. And then we started thinking about a space. Not yet in a museum. But when you start to think, the dream grows, and we end up making a museum. The MFF has an area of ​​2.500 m2, on five floors: three for exhibitions, one for the auditorium and reception, and the basement for the administrative part.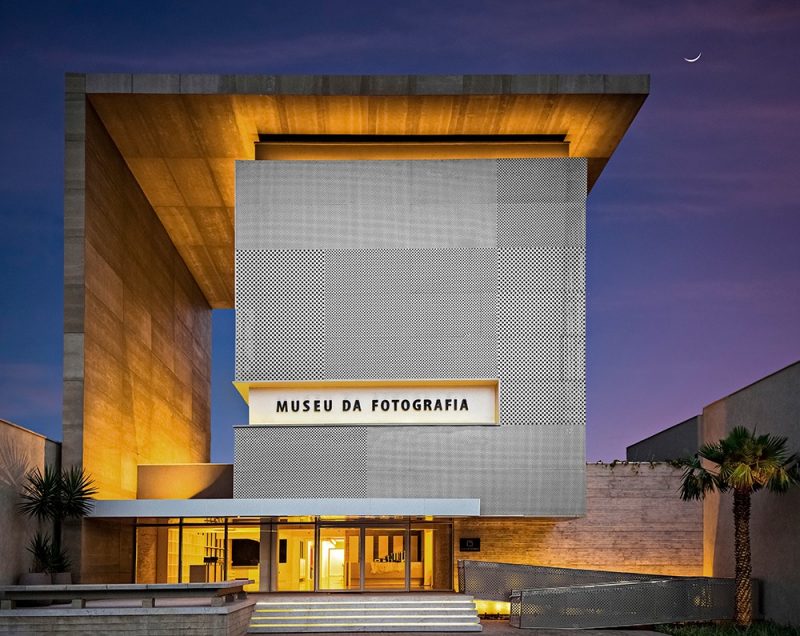 ARTE!✱ – I would like you to talk a little about this museum collection, which has very important works by national and foreign photographers. Is there a main focus, thinking about thematic or period clippings, or can everything be included in this collection?
I started shopping without worrying, acquiring what I liked. When we started to think about the museum issue, then I started visiting the great museums in the world to see what the photography part of these museums was like. I went to Moma, Met, Tate, among others. And I saw that there was one thing that bothered me: if they weren't iconic photos, people would pass by very quickly. And I started to think about the way I had to trap these people in the museum. One of the ways I see it is through photojournalism. So I started buying photos of this type. And they, at least in the beginning, used to introduce the exhibition, because when people see reality, their reality, their history, they pay more attention. And then, when they get to other works, more art photos, they realize that every photo has a story behind it. Anyway, what I was saying is that today when I buy, I do it thinking more about my audience, not just my personal taste. So as a manager, not just a collector, you will improve your look, and understand how you will deal with the public.
ARTE!✱ – Is there a separation between what is your private collection and what is in the museum collection? How is this relationship?
We are not a foundation, we are an institute. It is the Instituto Paulo e Silvio Frota, which is an institute that also carries out other projects in this area of ​​disseminating culture and art, helping people. The entire collection is on loan to the museum. It belongs to the individual, but is on loan.
ARTE!✱ – And you always have a permanent exhibition and temporary exhibitions…
We have three exhibition floors, two for the permanent exhibition and one for temporary exhibitions, which we change every three months with new exhibitions, both from national and foreign photographers. We also have weekly lectures, daily workshops, art cinema sessions.
ARTE!✱ – How are these exhibitions conceived? Are they the result of curatorial work by the museum itself or are they brought from other institutions?
We always bring in an outside curator. For example, in March, for the first time, we changed the exhibition of the permanent collection, which had been in existence since 2017, curated by Ivo Mesquita. And now I invited Diógenes Moura, who made a new cut, his look at the permanent collection. It was a shame because a week after the opening we had to close the museum, because of the pandemic. So in general we invite curators from Brazil and abroad to curate.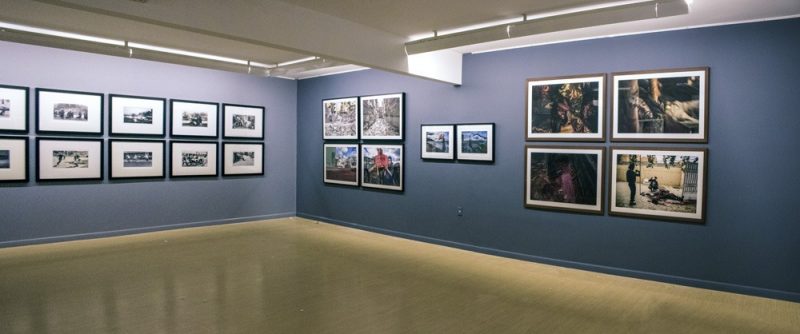 ARTE!✱ – And a great highlight of the institution is its educational work, which is really strong and done beyond the doors of the museum. Could you tell us a little about the projects?
On the first day we opened, we started working on the educational part. Which is a rare thing, because in general one expects some maturation from the museum, also because education is a very expensive thing. But we didn't want the museum to be static, as many are. So we go to the community. Today – I mean, before the pandemic – we bring 200 to 250 children a day. We pay for the bus – not the municipality or the state, as it should – and admission is free. Always children from needy schools. But we also work within public schools. We serve two schools in the morning and two in the afternoon, we are within their curricula. In addition, we work weekly inside the correctional units, male and female, which is a very challenging job.
And we also work in a number of hospitals, with our teams that go to these places. Last year we partnered with Hapvida, which is a health plan. We already attended, with education, five of their hospitals, and then other units in other states found out and asked us to take this work. So we send teams to Belém, Natal, Recife, Salvador and Feira de Santana, to work on the sites and teach people from each place how to develop these projects. The focus in hospitals is with children, but notWe also work with homes for the elderly.
And we have work with children from one to four years old, which is like the city hall – but once again we pay, including transportation to take them to the museum. We also work in orphanages, with people with disabilities (blind, people with down syndrome, autistic, etc.), weekly. That's what I'm remembering now, but there's more. The work is gigantic.
ARTE!✱ – It seems to me that this has to do with the idea that the museum should not only be a place of contemplation, but of participation. Is it around?
Clear. One of the things they ask, for example, is why we are taking children from one to four years old. Because we want to accustom these children from an early age to being within a cultural environment. So we do different jobs according to age. In schools, for example, we started teaching children how to make the Pinhole machine. Then they photograph their daily lives within the community, then we teach them to reveal, and then they do an exhibition within their communities. When the end of the year comes, we show them inside the museum, which is a beautiful thing. Today there are thousands of children. In 2018 we served 98 thousand children and in 2019 there were 60 thousand.
ARTE!✱ – Do you feel that somehow all these jobs come to meet the needs of the state?
Look, this is something that happens all over Brazil. Even São Paulo, which is much richer than Ceará, has this problem, the poor population hardly ever goes to museums. But in Sao Paulo, or even in Rio, you have a much larger audience in these places, that's a fact. In fact, any Brazilian or foreigner who goes to São Paulo goes to some museums. And it's something complicated here in Fortaleza, I feel that parents don't even think about taking their children to the museum. But when they go to other cities, abroad, then yes, they go to see museums. And so we decided to go to the communities, and we bring the most needy people. Because if you wait for the government to do that, it doesn't, and we've already tried several partnerships that didn't work out. Not even buses to take children to the MFF they give up.
ARTE!✱ – In this sense, how is the museum funding to handle so many projects?
We have a third that comes from partnerships and the other two thirds we pay from our own pockets. Because unfortunately companies don't care much about it either, with a few exceptions. Even having taxes with the incentive law, there are few companies that make funds available. I'll give you an example. Several banks, even having many branches in the state of Ceará and in the Northeast, do not invest in culture here. This money that comes out of here will finance the Incentive Law in the South and Southeast of the country, not in the Northeast. And this is absurd. They should finance – at least in proportion to the revenue they have here – the cultural area of ​​the Northeast, which is even more needy. And this happens with all banks, many companies, etc.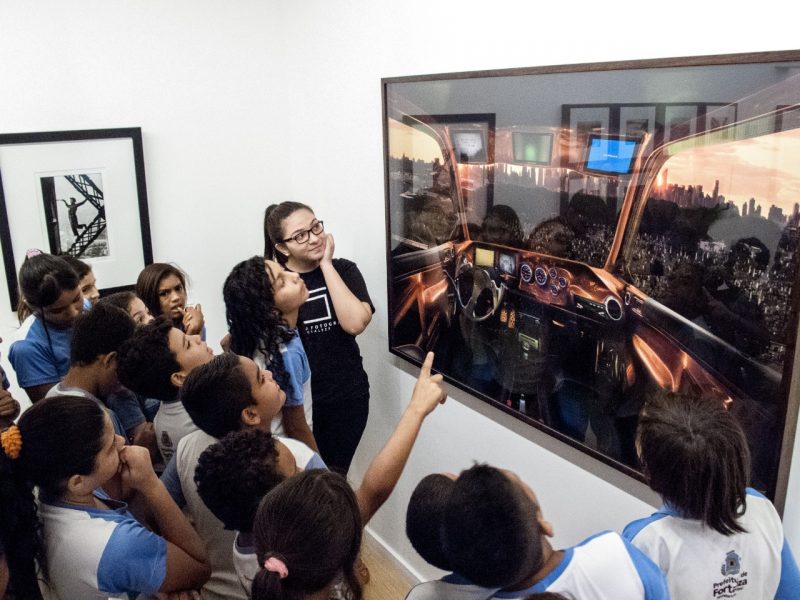 ARTE!✱ – Talking about this imbalance, it seems to me that the MFF, despite being recognized, has much less national prominence than it deserves, given its collection, exhibitions and activities. Do you think this is due to its location in the Northeast of the country?
That's a clear thing. On the one hand, I can't complain, because the media from the Southeast, including newspapers, TV channels, etc., have always highlighted us, helped us a lot. But it is obvious that it is one thing to be in the South regions, another to be in the Northeast.
ARTE!✱ – Well, this year we are experiencing a pandemic, an unprecedented situation. Anyway, how was that for the museum. What was possible to do, how was the work in the digital environment?
We had just opened two exhibitions and closed in March. The permanent one, as I told you, and a temporary one by Bob Wolfenson, which reopened now and will stay until the beginning of the year. We reopened with them about a month ago, but unfortunately we are not doing any educational work because I will not compromise our people or others. When working in hospitals, with children, there is no way. So this is an almost dead year in that sense. But we are doing work through social media, which we reinvent daily. But it is not the same. This, by the way, was a year in which we were going to take the museum to the countryside. Because if the capital, Fortaleza, is very lacking in culture, imagine the countryside of Ceará, which is very poor. And everything was already programmed for that, to have exhibitions in other cities, taking the educational staff. We've already done this on a smaller scale, but now it would be a very big job. So we are really suffering a lot from this.
ARTE!✱ - And we don't even know when things will be able to return...
Yes, we had the exhibitions scheduled for until the end of 2021, but now I had to suspend everything. Maybe we'll start the new schedule again in March next year, but there's still no certainty.
ARTE!✱ – Finally, thinking a little about the political moment, we are experiencing a troubled moment in the country, with a federal government that seems to see culture and education as almost enemy areas. I would like to know a little about how you see this moment and how to work in this context?
Unfortunately, talking about it is almost like raining on the wet. Because it's no use, it's always been that way. Culture has always been the ugly duckling, because it doesn't give a vote. So if you look at the percentage that the federal government allocates to culture, it seems like a joke. If education is already a problem – and they are always cutting back, imagine the culture. But it's not just this government. All governments never cared about culture. This one is worse, there's no doubt about it. It's an absurd situation, but we're moving forward. Maybe one day a different government will appear, looking at education and culture, even because I don't know any country that grew up without focusing on education and culture.
ARTE!✱ – We are also experiencing, exactly at this moment, the municipal electoral dispute, and Fortaleza will have a second round. You consider that this somehow interferes with the work of the museum. Worried about the outcome of the election?
As I have nothing to do with the government, I don't worry about it. I am concerned as a citizen, but not on the issue of museum management. Because we are the ones who pay for everything. We have some partners, who really help us, but in terms of government, nothing.