DSince last September 1st, the Museum of Modern Art of Rio (MAM Rio) has ahead a new artistic direction, chosen from a public notice, in an exercise in transparency that is rare in the national scenario. The proposal came from the executive director of the museum, Fabio Szwarcwald, who took over at the beginning of the year.
This new artistic direction carries yet another novelty: the management exercised by a duo, the Brazilian Keyna Eleison and the Spaniard Pablo Lafuente, who has lived in Brazil for seven years, since he was part of the curatorial team of the 31st Bienal de São Paulo, entitled Like (…) things that don't exist. In common, both went through "the various positions that involve the practice of art: writing, curatorship, management, education", as defined by Lafuente during a virtual interview given to arte!brasileiros in early October. Enthusiastic about their new role, they responded with humor and taking turns, in a characteristic harmony of a new couple.
During the military dictatorship, MAM carioca starred in some of the most remarkable moments in the history of art in Brazil, as in the exhibition New Objectivity, in 1967, where Hélio Oiticica presented his penetrable Tropicalia, it is us Sundays of Creation, meetings promoted by Frederico Morais with experimental artists outside the museum, in 1971. Since then, however, the institution has been closing down and has long ceased to be a reference, a challenge that is imposed on the duo. "We shared this reading about the historical potency and, in our project, we discussed what a process of opening MAM could be", says Eleison.
"The MAM, even before Frederico Morais, began in a building that was the Bloco Escola (opened in 1958) and only later came the Bloco de Exposições (1967). So, it starts with other practices such as pedagogy, which is part of creation, and results in exhibition processes, which in turn result in pedagogical projects, all accompanied by the Cinematheque, an archive that is preserved and exhibited. This combination of practices is fundamental to the history of MAM", explains Lafuente. For him, this represents "an organic complexity, where all the processes feed each other, without any of them being the center".

Taking this contextualization into account, the new management arrives fulfilling the agenda left by its predecessors. "We have an institutional legacy to celebrate. And that's the word, because it's common that when a new direction comes in, the old one is demonized. That's not the way we want to work. So it will be from July of next year that we will have a greater force", says Eleison. Fernando Cocchiarale and Fernanda Lopes leave the curatorship in October and a new vacancy opens up and will be filled by a competition.
But, if from the programming point of view, the duo's proposal will only be more visible in 2021, there is a distinct management component, as stated by Lafuente, which will already be exercised now: "MAM had no artistic direction. It was curated, curated by the cinematheque. We entered with the responsibility of creating an artistic project identity for this diversity of actions."
Thus, in addition to the programming itself, there is a new attitude to be reviewed in the museum created from shared management. "The duo is important to us because it necessarily creates diversity. There's no way two people can look the same. People agree in many perspectives, but also differ in appreciations and stories. Diversity is constitutive and so is negotiation", says Lafuente.
In the winning project presented to the selection committee for the museum's artistic directorate, with 38 pages, the work in pairs is placed in a historical context: "Double directors are nothing new in artistic contexts or in non-artistic settings. One of the operative principles of the German Green Party is the Doppelspitze, which determines that all boards must be formed by two people, one female and one male".
Proposing new ways of managing art institutions is essential in the Brazilian context, generally marked by a great centralization and personalization, starting from its presidencies, as occurred at MAM São Paulo during the management of Milú Villela, who remained in power for no less. than 24 years, from 1995 to 2019, with absolute powers.
New order
"We want to understand MAM as a single structure, which is our biggest game within the institution", says Eleison, who is completed by Lafuente: "We are creating more extensive decision-making bodies; It is not just the person who is in the management of education and participation who will decide alone what the public program will be, but he will activate other areas inside and even outside the museum."
With that, to think about how a museum should act now, does the new management seek to exercise this in the administration of the institution itself, creating more horizontal relationships? "We are trying to work by de-verticalizing the museum. I think the expression to de-verticalize is better than to horizontalize, because the term horizontal itself does not apply in everyday life. After all, we are still the artistic directors, there are managers, they have appointments that are important to be given and held accountable, and there are salaries too", defines Eleison.
"We have to negotiate our proposals with different teams, we are responsible for a large group, and there are other managements that are not ours. So we have a proposal that has to be negotiated by those who are here", says Lafuente.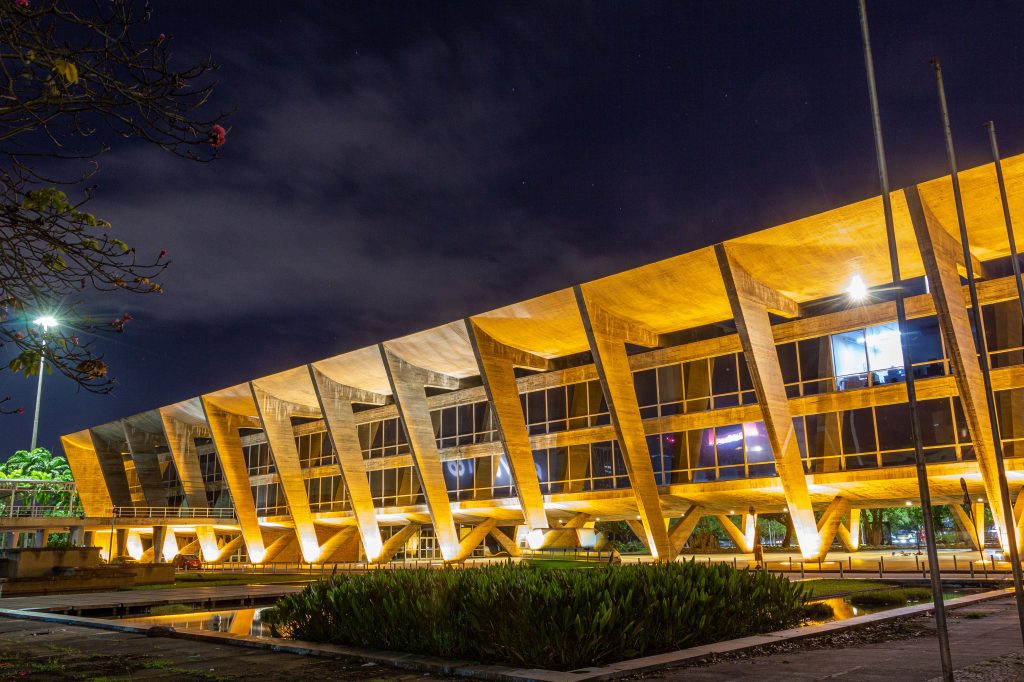 With this, they hope to socialize decisions, both artistic and management, with internal and external audiences. And by giving visibility these processes can be monitored and evaluated. "We want to force the structure to see how far it can go, repeating for repeating makes no sense," says Lafuente. In the project presented there is a detailed schedule of how the decision-making process will take place at the museum, which includes weekly and fortnightly meetings of the teams.
Among the actions that should mark the management is the use of the iconic building designed by Affonso Eduardo Reidy (1909-1964). "Recovering the view of the building is fundamental, since it is a museum that is structurally open. Reidy has a very beautiful text on the light that comes in through windows, how it creates a sensory experience that enriches any experience of the artwork. This in art history is controversial, as it escapes the white cube. And over the years, walls were placed in front of the windows so that the light, the sun, the trees and the giant rocks of Guanabara Bay could not enter. We want to recover this physically and symbolically, so that the external influences the internal", says Lafuente.
Another axis that the duo intends to implement is to open the institution to what is not there – objects, knowledge, people – to be able to enter, as Eleison says: "It is a very strong institutional questioning management. One of the big questions is not only to look at the inexistence of bodies, intelligences and objects within the collections, but when they enter, how they do it. As a black woman, I'm interested in a kind of research about people who weren't placed here, why they weren't placed here and what they were doing."
With this, MAM Rio can exercise a more authentic relationship with the production that is now occupying other institutions, such as female, black, indigenous or queer - but in a somewhat statistical way, as to fulfill an agenda, without, however, create effective links. "We do not want to work with the idea of ​​an invitation, because when there is an invitation, it is clear that the guest is not from that place. And we really want to question the idea of ​​the exotic, because what is called the exotic forms our structure", concludes the director.