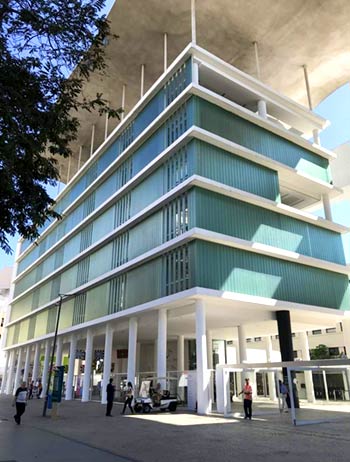 In the midst of an enormous precariousness in which the federal government has placed most national institutions, scrapping has been very serious in what involves the Rio Art Museum (TUE). The museum has been doing an incredible job with the population of Rio de Janeiro and is concerned with bringing together national and international artists, in addition to building a very rich collection of Brazilian art.
Cultural director Evandro Salles and executive director Eleonora Santa Rosa left their positions as part of this downsizing.
In parallel, resistance solutions are attempted as a way of not allowing the total destruction of the museum's history. Below, we publish comments by the art critic and curator, who today works voluntarily for the formation of the museum's collection and together with some curators, Paulo Herkenhoff:
"MAR has dwindled a lot, but it won't close. The team had to be greatly reduced, but in a well thought out way in strategic terms so as not to close. There is security to keep the museum working closed and properly, a basic team of monitors to give the possible continuity to the educational project and a solid museology team, including assembly to take care of the collection and receive new donations.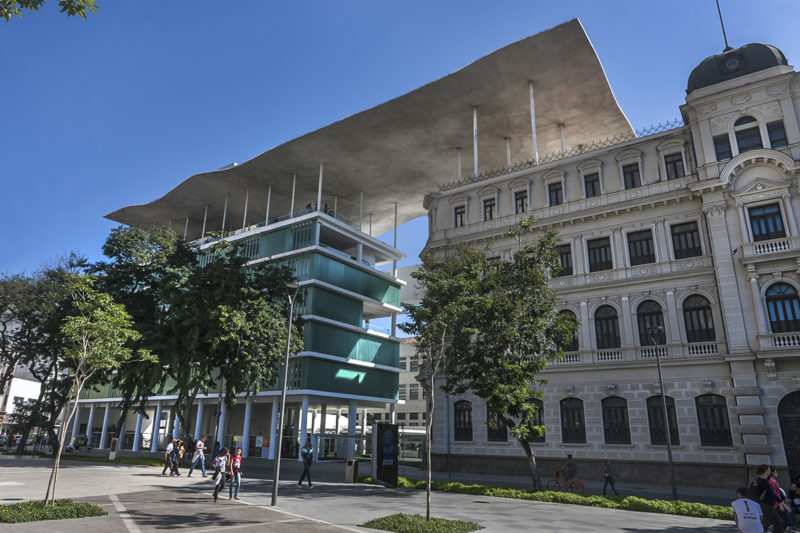 Next week, a masterpiece of Brazilian Baroque arrives: a carving by Vieira Servas, said to be "the rival of Aleijadinho in Ouro Preto". On the 30th of November, the exhibition of the Aranha de Louise Bourgeois opens, thanks to Itaú Cultural. I will curate it on a voluntary basis, adding lectures, guided tours and video projections. There is a company that wants to install installations to capture solar energy, which will pay for the air conditioning. The exhibitions A casa carioca, Rio, where Japanese immigration to Brazil began, Maxwell Alexandre, From São Paulo to MAR (donations from São Paulo) are all planned for next year.
These are difficult, hard times, but we have not lost our belief in the institution, our enthusiasm and our direction for the future.

Luis Chrysostomo de Oliveira, president of the MAR Council, continues to watch over the institution and maintain the uninterrupted nature of the project. In these two years of growing difficulties, MAR has become one of the two most visited museums in Brazil, alongside MASP. Luiz Chrysostomo's care has been to not allow relations with the public to lose energy and MAR to continue its vitality.
2020 is approaching as more promising: a new OS will be chosen, traditional partners are increasing their financial contribution, there are good prospects for significant new donors. The education arc will be restored, from early childhood projects, to the resumption of MAR at the Academy, with courses, seminars and round tables, such as Louise Bourgeois and her Brazilian contemporaries, Clarice Lispector.
These are difficult, hard times, but we have not lost our belief in the institution, our enthusiasm and our direction for the future. For my part, while Luiz Chrysostomo is at MAR, I will be with him, I will work as a volunteer for as long as the museum needs it."
Like MAR, the Parque Lage Visual Arts School (EAV Parque Lage) is being emptied. In the words of Katia de Marco, president of the Brazilian Association of Cultural Management (ABGC), posted on November 4 on their Facebook profile:
"I leave here my indignation in solidarity with the Museu do Amanhã, Museu de Arte do Rio and Parque Lage, for being the target of censorship and the dismantling of cultural institutions by conservative and authoritarian governments. In my view, this is not due to their ignorance and neglect of culture, but rather because they know precisely the social importance of the sector in the liberating actions that stamp the history of humanity, forming critical consciences in favor of true social transformations".