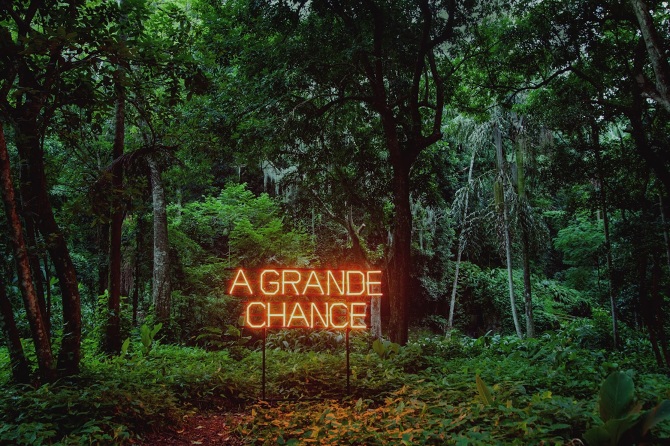 From this Saturday, the 16th, the Pinacoteca de São Paulo presents four works recently added to its collection. The works of Marcius Galan, Débora Bolsoni, Regina Parra and Matheus Rocha Pitta can be seen in dialogue with the long-term exhibition of the museum's collection.
The works occupy four adjoining rooms on display on the 2nd floor of Pina Luz. Curated by the Pinacoteca's Research and Curatorship Center, the set proposes a counterpoint between the historical and the contemporary based on the institution's own collection.
Diagonal section (smoky prism), 2012, by Marcius Galan, is part of a series of works in which the artist creates optical illusions from interventions in environments with lines drawn in space, combined with a chromatic game and the use of light as a pictorial element. The work was acquired by the museum's Patrons of Contemporary Art program.

Mimesis Lesson (2004-2006) by Débora Bolsoni, is a crucial work in the artist's trajectory and was donated to the museum by Iguatemi in the context of SP-Arte 2017. It consists of several slates cut into different formats and framed in wood, similar to mirrors. These mirrors that reflect nothing, can, however, receive drawings crossed out with chalk, which brings to the discussion the mimetic effect of art and its ability to duplicate reality.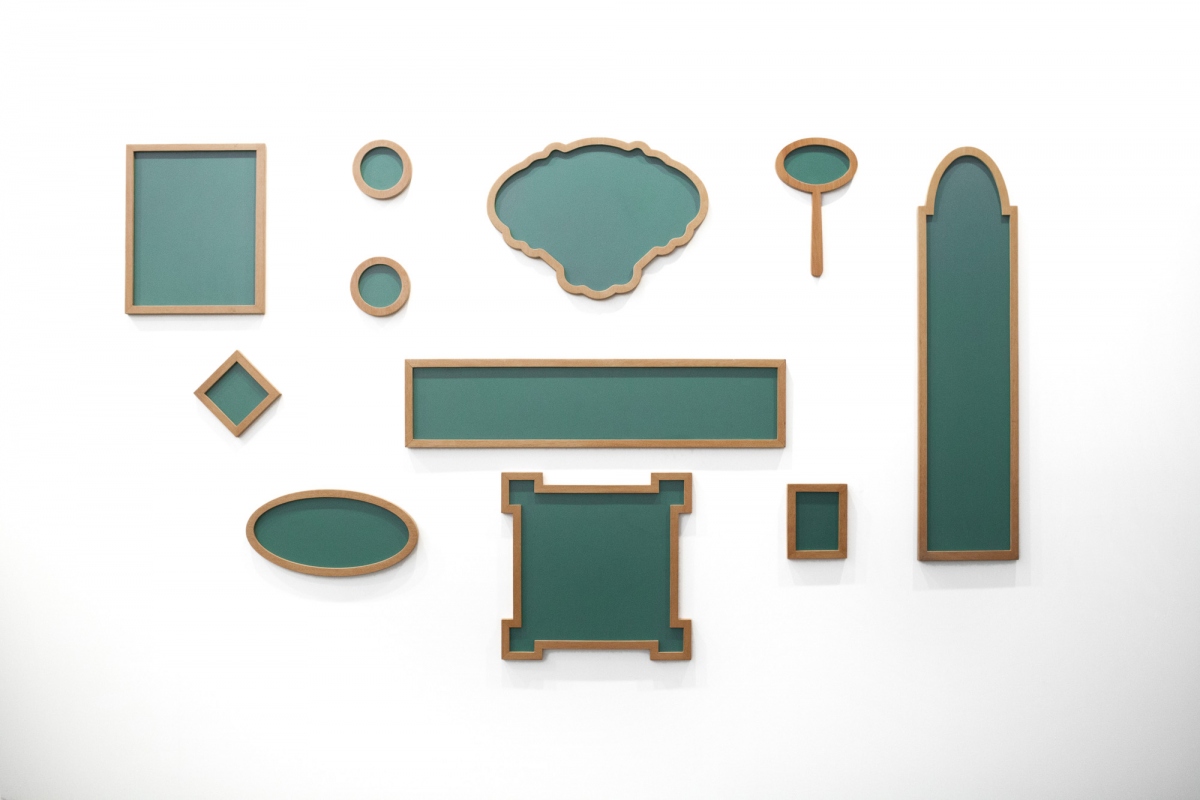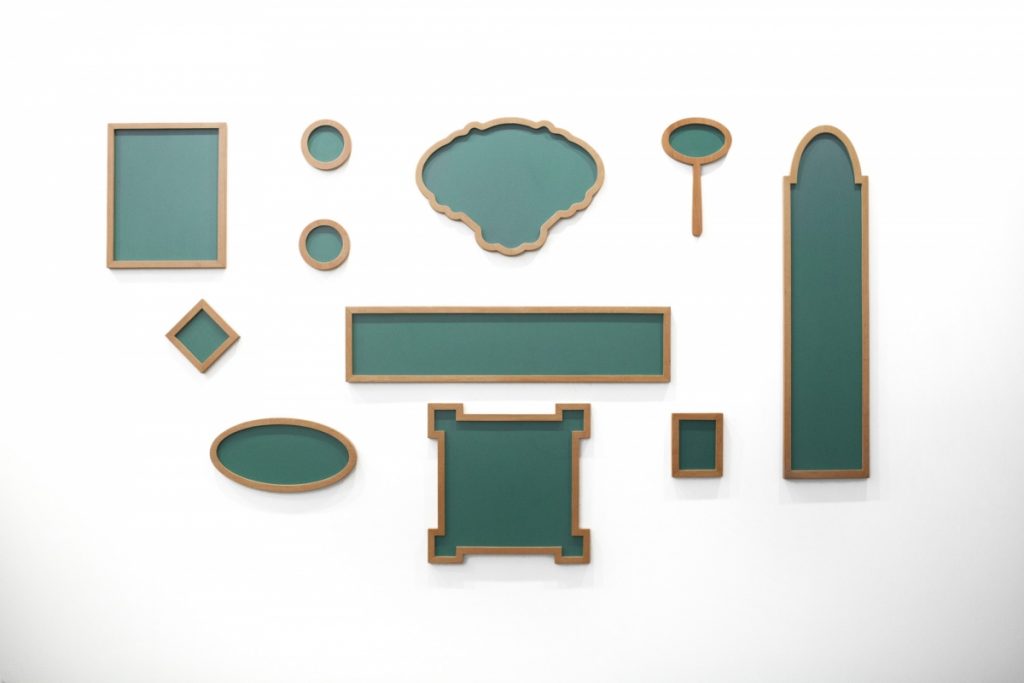 Luck (2015-2017), by Regina Parra, which was installed in the middle of the Atlantic Forest of Parque Lage and Parque do Ibirapuera, was also acquired through the museum's patrons program. The work, the first that the Pinacoteca acquires from the artist, bears the phrase "A grande chance" in red neon, and presents itself as an ambiguous portal that can be interpreted as both a promise and a threat.
Lastly, first stone (2015-2016), by Matheus Rocha Pitta, is an interactive installation composed of concrete cubes and was donated to the museum by the artist himself and the gallery that represents him. Arranged on the floor of the space on sheets of newspaper from the previous day, the cubes are offered to the public not for money, but for another stone: to possess them, the visitor must leave the museum and bring the first stone he finds. The work radicalizes the concept of multiple in which each piece can be taken home by the visitor as a work, also affirming a link between the institution and the city. Four works from the series will also be exhibited. Wake up.
Marcius Galan, Regina Parra, Débora Bolsoni and Matheus Rocha Pitta in the Pinacoteca collection
From February 16 to June 17, 2019
Art gallery: Praça da Luz 2