With 19 works very representative of her trajectory of more than 30 years, the artist from Rio de Janeiro Adriana Varejão presents at MAM-BA, in Salvador, the exhibition For a Cannibal Rhetoric. Curated by Luisa Duarte, the exhibition brings together works produced between 1992 and 2016, and should circulate in other cities in the country until the end of the year.
Varejão's production, largely centered on a historical review of colonialism, revealing its violence and atrocities, gains special strength when it is exhibited at the Solar do Unhão, an old architectural ensemble restored by Lina Bo Bardi in the 1960s. "Salvador and Cachoeira are fundamental cities in the construction of my work. In these cities, I found very important references from the Baroque period that I used in many of my works, especially those that refer to tiles", says Varejão.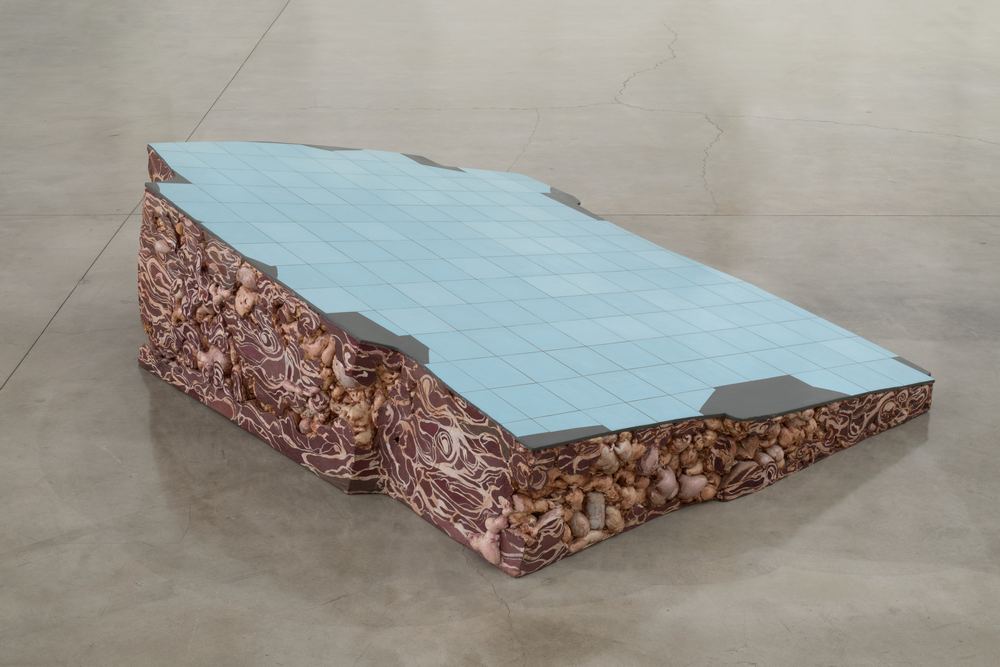 With torn tiles that expose viscera, flesh, organs and blood in their entrails, the artist brings to light hidden stories, little visited by official history. According to the curatorial text: "The selection of works also reveals the network of influences that crosses the artist's work: from the Baroque to China, from tiles to the iconography of colonization, from art to religious history, from the body to ceramics, from maps to tattoo, vast is the world that feeds the poetics of Adriana Varejão".
It is the first time that Salvador receives a significant number of works by the artist, who has already exhibited in several cities around the world and has works in institutions such as the Metropolitan Museum of Art and the Guggenheim Museum in New York, the Tate Modern in London, the Fondation Cartier in Paris, the Inhotim center in Brumadinho, the MAM in São Paulo, the MAR in Rio de Janeiro and the Stedelijk Museum in Amsterdam, among others. The exhibition will be on display until June 15th and will continue to other cities outside the Rio-São Paulo axis.

Adriana Varejão – For a Cannibal Rhetoric
From April 17th to June 15th, 2019
Museum of Modern Art of Bahia (MAM-BA) – Av. Contour, y/n, Solar do Unhão, Salvador
Free