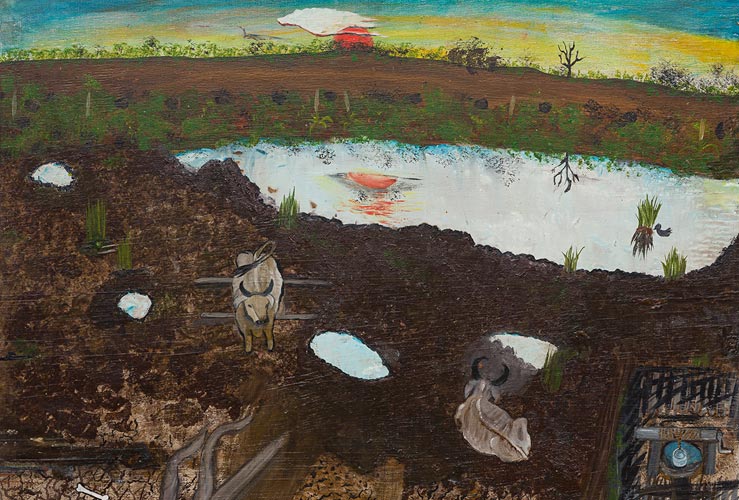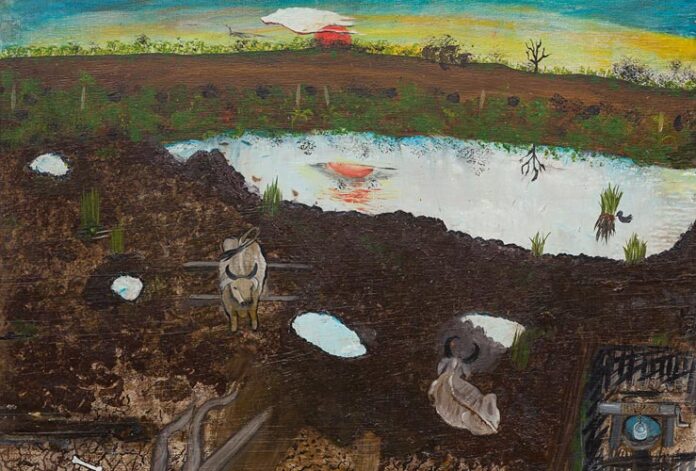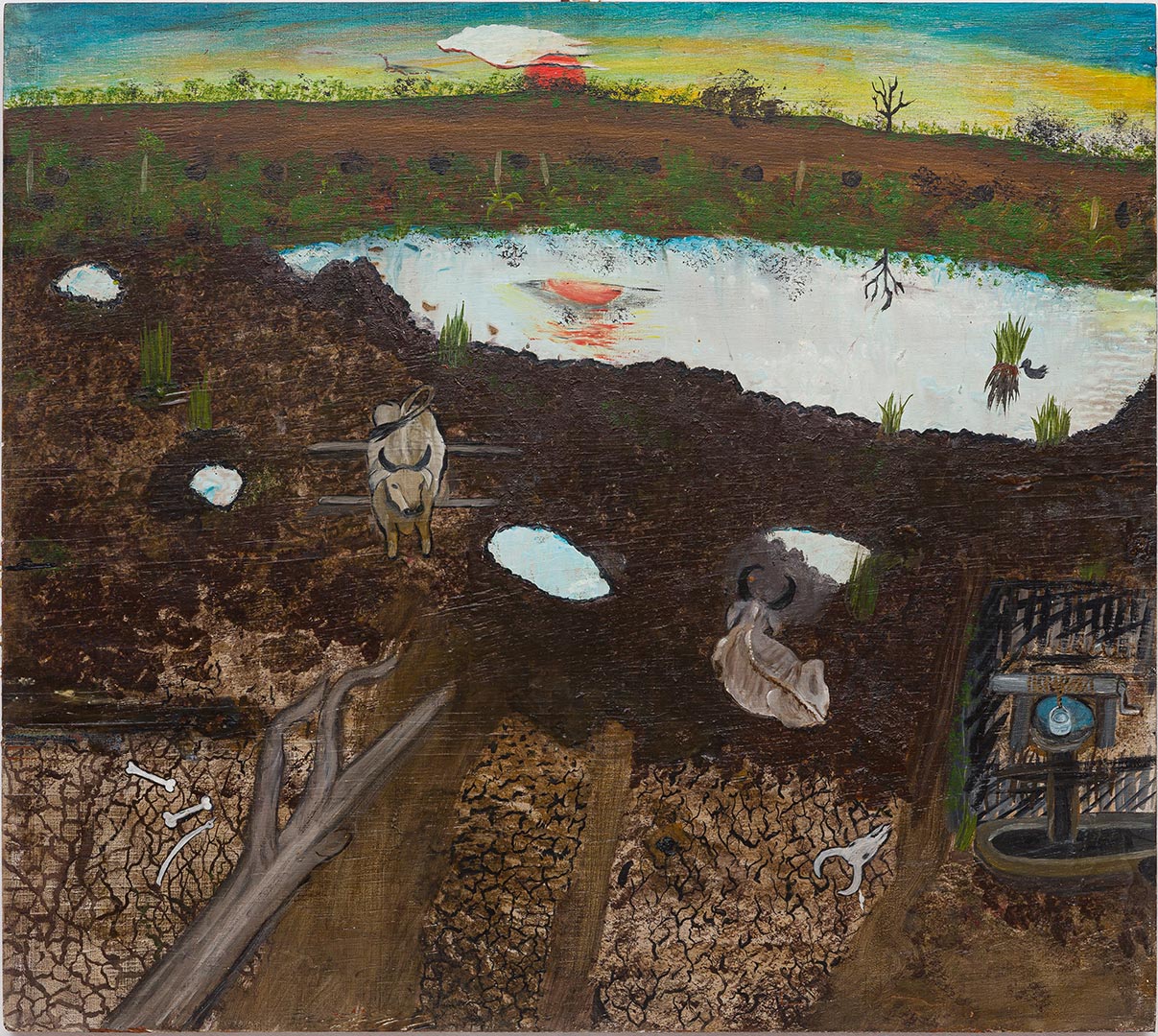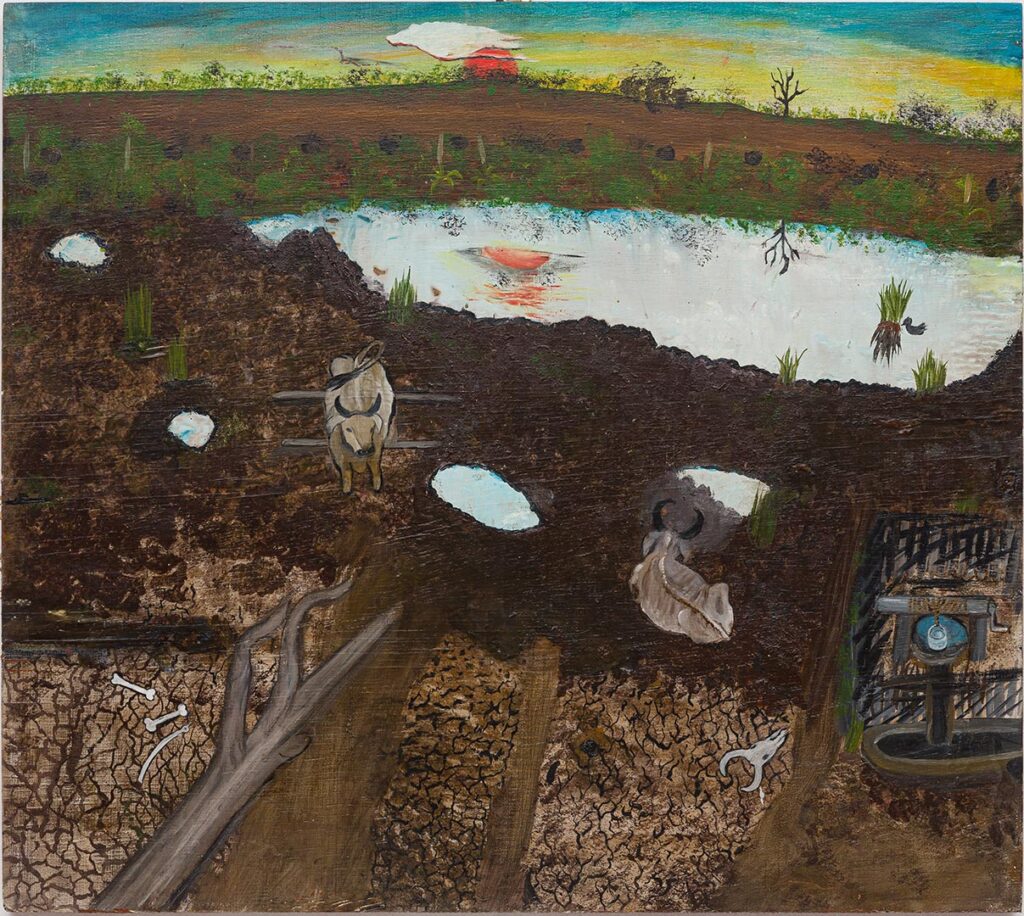 In the early 1960s, farmer Osvaldo Neves dreamed that his daughter, Nilda, who worked in the fields and picked up the hoe at her side, would become a teacher, a feat comparable at the time to having a child. astronaut, says Nilda herself. From his farm in Patos, Botuporã, Bahia, Osvaldo traveled to sell cattle in larger cities in the state and there he bought books for his daughter.
They were titles by Monteiro Lobato, Machado de Assis, Guimarães Rosa, among others, whose narratives began to populate the already naturally fanciful and fertile mind of the girl. To these fictions, Nilda added others, coming from the oral tradition of the interior of Bahia, as well as historical facts and memories of the landscapes in which she lived, scenarios and figures, real or not, that only a little over two decades ago came to germinate and flourish in the form of paintings.
Almost 20 of them, made from 2010 until today, are on display until 6/5 at the exhibition Sights and wonders of the hinterland, on display in Central Gallery, in São Paulo, where Nilda Neves had already participated in two group shows, in 2020 (All you give me is yours, curated by Renan Quevedo) and 2022 (Joy, an invention, curated by Patricia Wagner). It was in the latter that Rivane Neuenschwander, who shares the curatorship of the individual show with Lisette Lagnado, had her first contact with the work of the artist from Bahia.
In front of Nilda's creations, Rivane says that he doesn't think "honestly, specifically about Brazilian contemporary art". Rather, he sees reflected there "a myriad of other artists, from literature to music, such as Cicero Dias, Itamar Vieira Junior, Elomar, Raduan Nassar, Horace Pippin, and of course, Lorenzato", he says.

Made by four hands, with Lisette, the curatorship also involved an intense dialogue with Nilda herself, whom they both visited in Camanducaia, in the interior of Minas Gerais, where the artist moved in 2020 and there she bought an eight-room house, an atelier-home, in which the backyard is his main workspace. There, Nilda paints on her own lap or on a table, when she makes large canvases, like Winning the War of Canudos to badoque (2023), now on display. Instead, he became more appreciative of wood as a support – before that, he had even painted on doors -, whether from demolitions or from logs collected along riverbanks, and which he added more consistently to his production, such as the painting pulling a toothOf 2021.
Still in her curatorial text, Lisette Lagnado asks about the impact of reading on Nilda Neves' artistic production, questioning: What is the participation of oral tradition in the constitution of each painting? How do poetry and literature contribute to these compositions? Lisette also highlights the memoirist nature of her work:
Nilda Neves paints lived stories from memory, others she only heard. From the emotion of listening, images flow directly onto the screen, without a prior drawing. She differentiates between "visagens" and "apparitions" when she seeks to explain the sources that animate her forms. Twisted lines, stretching the frontier of an eventual tropical surrealism, mix illustrious facts with popular prophecies and science fictions.
TRAJECTORY
Nilda Neves was born in 1961, the eldest of five children of Osvaldo and Ana Rita. As already mentioned, she worked in the fields, in her native Botopurã, until she moved, already married, to Brumado, also in Bahia. Graduated in accounting in 1982, in Brumado, she went to São Paulo in 1999. In São Paulo, in 2000, she opened a snack bar serving northeastern food in Taipas, a subdistrict of Pirituba. The following year, at her establishment, she received a self-help audio-book, in CD format, from a low-paying man in exchange for a few beers. She listened to that CD and, from a dream she had shortly afterwards, came the impulse to write a book.
First, Nilda tried to write poems, interspersed with drawings, but never released them. In 2010, she turned to fiction, wrote and published the book of short stories beautiful hinterland. The following year came the romance The Farmer of the Sertão, about which Lisette Lagnado discusses in her curatorial text: "His prose is an invitation to travel through the human geography of a dazzling Brazil, fueled by social, religious, and loving conflicts, epic poems of a heroic time."
When beautiful hinterland e The Farmer of the Sertão were ready, Nilda refused to have to pay someone to create the covers. Then came her first artistic experiences: Nilda made drawings, on notebook paper, with acrylic paints. Both were later sold for up to R$5 – with each book costing R$30.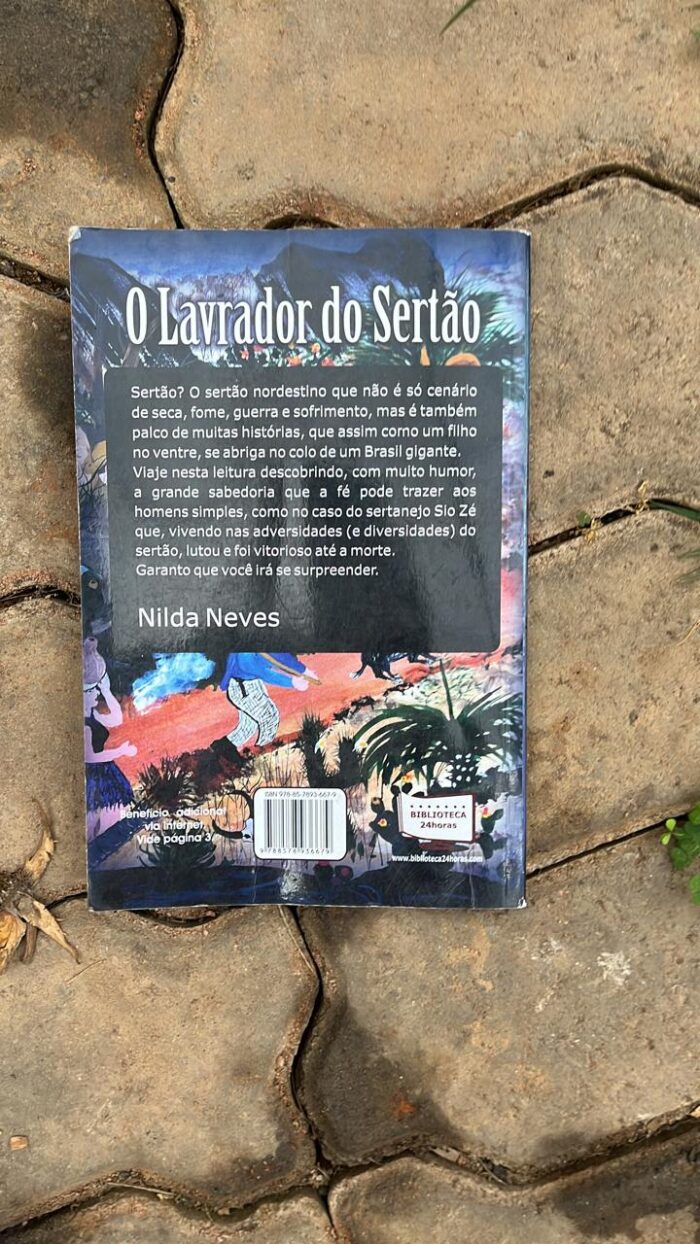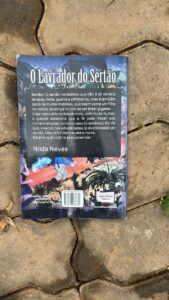 From then on, Nilda learned to paint as a self-taught person. She went to the stores, chose and bought her brushes and paints. She produced, without, however, abandoning the snack bar. In 2005, she gave up the establishment and went to work as a hairdresser and manicurist at the Dallas salon, on Rua Cardeal Arcoverde, in Pinheiros. At the same time, she was already painting her first canvases. She recalls that a haircut cost R$15, but she sold her works for R$1.500, for example.
Ten years later, Nilda decided to have her own salon, in a rented space near Rua Cunha Gago, in Pinheiros. Having brothels as neighbors, his business did not progress. She started selling acarajés at the door of the salon. She continued to paint and, in 2015, gallery owner Renato De Cara invited her to present her work at Mezzanine, in one of her first group shows.
In the following years, several solo shows followed – such as wilderness in daydreams, Santo Amaro Cultural Center (São Paulo, 2019) and sertão narratives, Face Gabinete de Arte (São Paulo, 2018) – and collective shows, including The Sacred in Brazilian Modern Art, Museum of Sacred Art (São Paulo, 2019), Modernism from here, Paço das Artes (São Paulo, 2022).
Today, his works are present in the collections of MAR (Rio de Janeiro), MAC-USP (São Paulo) and MACS (Sorocaba). In 2020, Nilda received a Special Mention at 15th Bienal Naïfs do Brasil — Sesc Piracicaba. A trajectory that now culminates with the new solo show, about which Rivane adds:
"I admire Nilda's vocabulary and freedom in her production. I am also interested in the character of resistance, of the sertão, that emanates from the paintings", concludes the artist and curator.
SERVICE
Sights and wonders of the hinterlandby Nilda Neves
Curatorship: Lisette Lagnado and Rivane Neuenschwander
Until May 6
Central Galeria – Rua Bento Freitas, 306, underground, Vila Buarque – São Paulo (SP)
Visitation: Monday to Friday, from 11am to 19pm; Saturdays, from 11 am to 17 pm