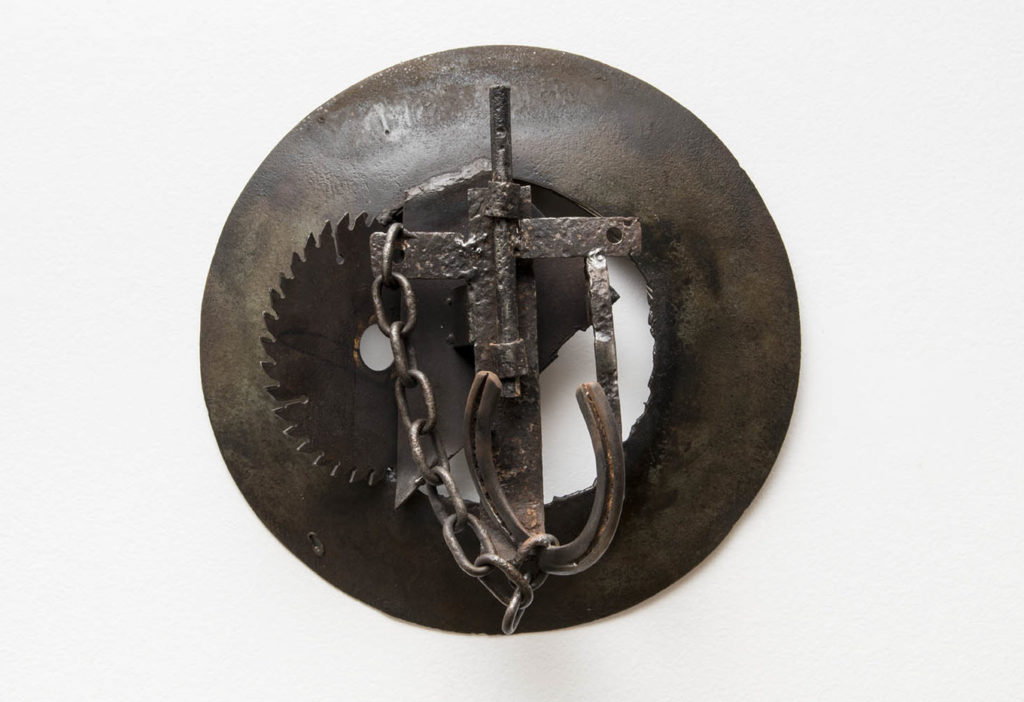 Melvin Edwards show, originally created and presented at the auroras space, in São Paulo, has its second tour. After being shown from August to October at the Museu da República, in Rio de Janeiro, the exhibition moves on to the Museum of Modern Art of Bahia (MAM-BA), where it opens on November 8, from 19pm to 22pm. The initiative is part of the project schedule Humanly Black, which celebrates the month of Black Consciousness. Melvin's solo exhibition is a creation of auroras in partnership with the Bahian institution, with the support of the Almeida e Dale gallery.
Remember the article by Marcos Grinspum Ferraz, published on the website of ARTE!Brasileiros at the time the show was on display at auroras:
In the 15 days he spent in Brazil to set up his exhibition at Auroras – an independent space based in a house in Morumbi, São Paulo –, the 81-year-old American artist Melvin Edwards had a real creative spurt. Not only did he produce the 16 sculptures and installations that are part of the show, he also painted, in what would be his "day off", 12 watercolors that are also on display in the house.

"I told Melvin to take it easy, but he said he was here to work," says Ricardo Kugelmas, 40, founder and director of Auroras. "His own gallery owner commented that he hadn't created that much for a long time." The production was so prolific that for the first time an exhibition occupies every space in the house, from the living room and garden to the project room, the hallway and one of the bedrooms on the upper floor.
The result are abstract works – composed of chains, iron tools, barbed wire and steel pieces – that easily refer to segregation, prejudice, racial violence and slavery, despite the artist's resistance to affirming it. "If the wire curtain makes us think of Trump's wall or a concentration camp, Melvin wouldn't say that. He even says that chains can be seen as connecting links", says Kugelmas.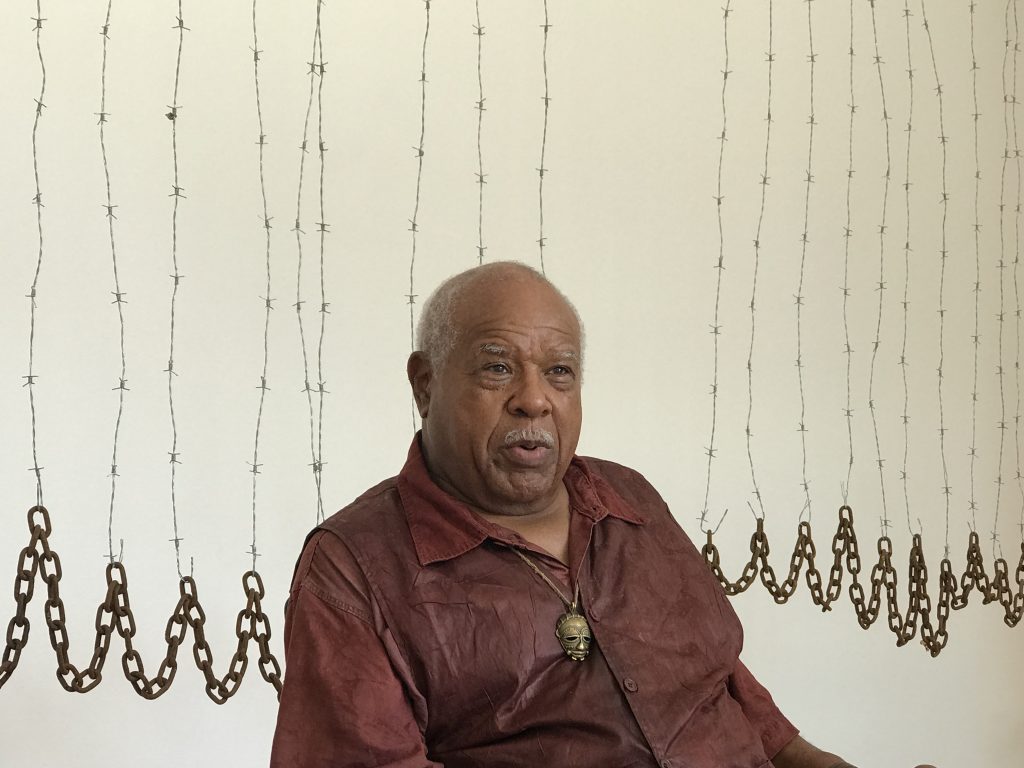 In a recent interview with the newspaper FSP, the artist pointed out: "Expressing yourself socially at work is natural, we create society. My work is a social expression, not social protest. It is not limited to that." If in fact his work transcends these issues, it is impossible not to remember that Edwards was born in Texas in 1937 and experienced firsthand the intense racial segregation that dominated the US South.
Years later he titled his best-known and longest-running series of works by Lynched Fragments, in reference to the lynchings suffered by blacks after the abolition of slavery in the United States. In 1970, Edwards was the first African-American artist to hold a solo show at the Whitney Museum of American Art, in New York, and from that time on he also approached African cultures, having even established a studio in Senegal in the 2000s.
Proximity to Brazil
Lynched Fragments, which began to be produced in the 1960s and continues to this day – in the auroras there are six new pieces in the series – was the subject of Edwards's first solo show in Brazil, a retrospective at MASP held last year. It was during the assembly of the show that the artist's gallery owner, Alexander Gray, proposed to Kugelmas to hold an exhibition at auroras, where the artist could show other facets of his work, with pieces created in Brazil itself.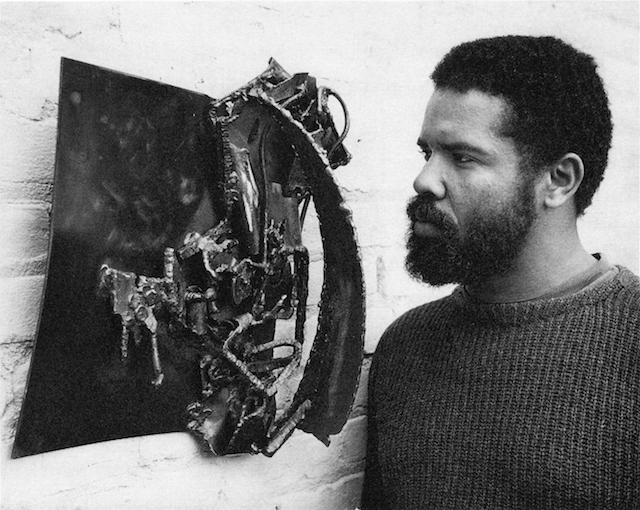 The materials were all purchased in São Paulo, according to Kugelmas. "He loved it when he entered the first junkyard. He said that those pieces were part of the history of the last 150 years of Brazil. But, even so, he always says that his main concern is not with the origin of the materials, but with their plastic possibilities, of composing something new in which we sometimes don't even recognize the objects", says Kugelmas.
Edwards' relationship with Brazil is not new. In 1986, accompanying the poet and activist Jayne Cortez, his wife at the time, he traveled to different corners of the country. He met artists such as Emanoel Araujo – now director of the Afro Museum, which has works by Edwards in its collection – and, shortly afterwards, produced works that refer to the country, such as "Palmares" – which was exhibited at MASP and has just been incorporated into the collection of the museum.
Art in a home environment
Now, it is in the various environments of the modernist house of Kugelmas, designed by Gian Carlo Gasperini in 1957, that Edwards' works spread until the 16th of March. Founded in 2016, auroras is an independent art space that aims to differentiate itself from both galleries and museums. The very fact of being based in a house – where Kugelmas' grandparents lived and where he lived until recently – creates a very peculiar atmosphere.
"It's a house, it has affection, it has a very human scale. And it goes against everything that has been happening in São Paulo. The neighbor last week built a 30-meter wall, the other put four gates... and here we are opening the door of the house, trying to invite, bring in public school students", says Kugelmas, who also set up an open library on the site with art books. In this sense, despite criticizing institutions that are more concerned with the number of visitors than with the formation of an interested public – "especially American museums" –, the director of auroras says that he intends to bring more and more people to the space.
"If I've already opened my house and I'm dedicating my life to it, I'm not doing it either for my friends or even less for the madam who lives here in the neighborhood. I'm thinking about the artists, the young artists, the students and the guy from the public school nearby," he says. After graduating in law and working in other fields, Kugelmas entered the art world in 2006, when he was invited to be the studio director of artist Francesco Clemente in New York.
Auroras was created on his return to Brazil in 2016, largely under the influence of Tunga. "We became friends and he told me that, having already formed a large network of contacts in the US, I should go back to Brazil and do something here. He said that Brazil is virgin forest, that there is a lot to be done here." In an unfortunate coincidence, Kugelmas returned from the US just as Tunga died. He decided to name the space after the artist, inspired by his series of watercolors. Almost Auroras.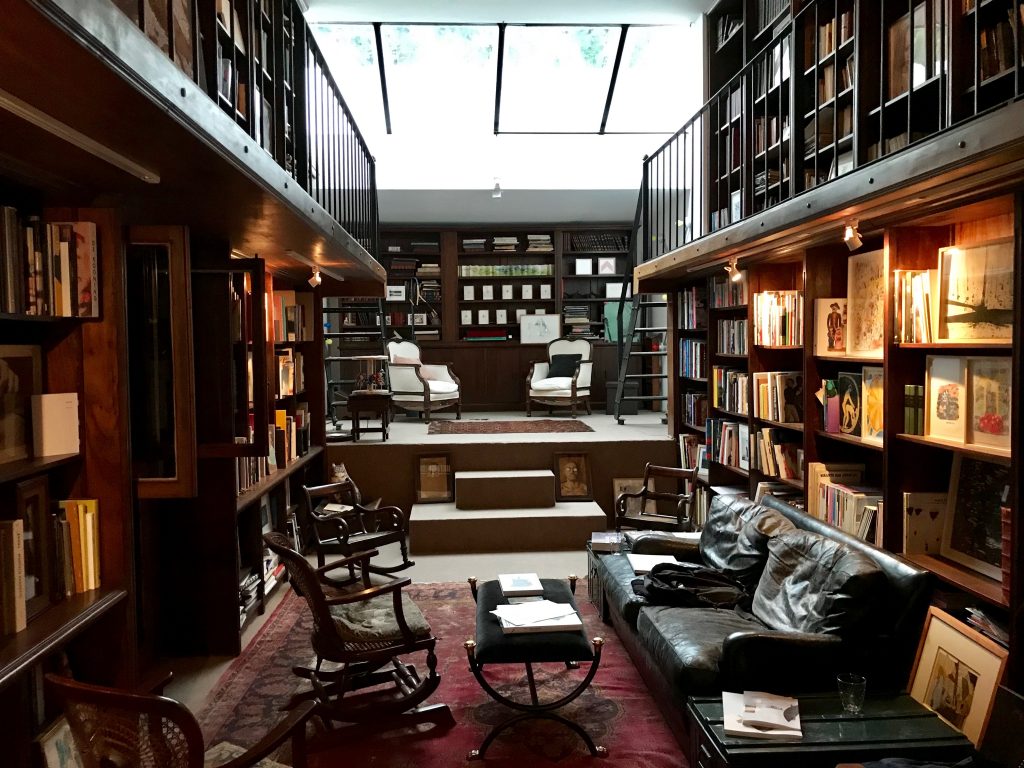 In order not to be a totally personal project, the founder soon formed a council with artists such as Fernanda Gomes, Claudio Cretti, Lenora de Barros, Lucia Koch and Bruno Dunley, as well as names from other areas such as musicians Arto Lindsay and Rômulo Fróes and professionals from the publishing world like Charles Cosac and Isabel Diegues. In just over two years of operation, the house has presented individual or group exhibitions with important names such as Brazilians Flavio de Carvalho, Antonio Dias, Tunga, Carmela Gross, Leda Catunda, Jac Leirner, Paulo Monteiro and Emmanuel Nassar and foreigners Robert Rauschenberg, Cecily Brown, Alex Katz and David Salle. The next show will be by American conceptual artist Tom Burr.
The works are sometimes for sale, which helps to maintain the space – which survives without sponsorships or public notices, at least for now –, but according to Kugelmas this is not a criterion for including them in exhibitions. "As there is not a great concern with selling, as in a gallery exhibition, nor a great concern with a career, let's say, as in an exhibition in a museum or large institution, the artist has enormous creative freedom. He knows he is in a project space where he can take risks."
Auroras is only open on Saturdays or by appointment on other days. This system lowers costs and enables a reasonably cheap existence for space. At a time when the arts receive less and less state support and even large cultural institutions are threatened, Kugelmas considers that independent spaces will play an even more important role, "almost of resistance". "I think that with the carriage going, the way to survive will be to act more and more collaboratively, with more articulation between artists, curators, gallery owners, institutions, project spaces... happen", he concludes.
Melvin Edwards
Until March 16, 20019
auroras – Avenida São Valerio, 426
Free admission