When it was created by galeria Vermelho, in 2005, Verbo: Mostra de Performance e Arte emerged much more as a response to a demand from the artists of the house than as a proposal to be a great platform for the performing arts in Brazil. "The gallery was only three years old, with many young artists coming out of art courses such as the FAAP one, and performance was for them one of the tools for experimentation and exercise", explains Marcos Gallon, artistic director of the show. "As the cohabitation between performance and a traditional exhibition of visual arts is a bit complicated, Verbo emerged to provide this space for experimentation and public presentation of actions."
The fact is that over 15 years of existence, Verbo has expanded its activities, created institutional partnerships, established an open call system for artists, received hundreds of participants from different countries and consolidated itself as a highly relevant event in the country's artistic agenda. . In your 15a edition, which takes place between the 9th and 18th of July in São Paulo and São Luís do Maranhão, Verbo presents 41 projects by artists from 11 countries, with live actions, videos and films.
In fact, even emerging "from the inside out", as Gallon says, as an internal need for the gallery, Verbo was still connected with a broader movement of research initiatives on body expression, such as the biennial PERFORMANCE and the show Seven Easy Pieces, by Marina Abramovic, both held at the same time in New York. Aware of the changes in artistic languages ​​and the growing multidisciplinarity in the visual arts, Verbo sought to imprint on its trajectory an "expansion of the concept of performance in relation to what we had in the 1960s and 1970s", as Gallon explains.
"We brought into the platform the dynamics of dance, the question of reenactment – ​​not just the performance that happens only once –, the video, productions of literature and artist books", says the director. In the current edition, which had projects selected by Gallon and the curator Samantha Moreira, there are works with different languages, many of them with themes related to gender or racial issues (see the complete program here).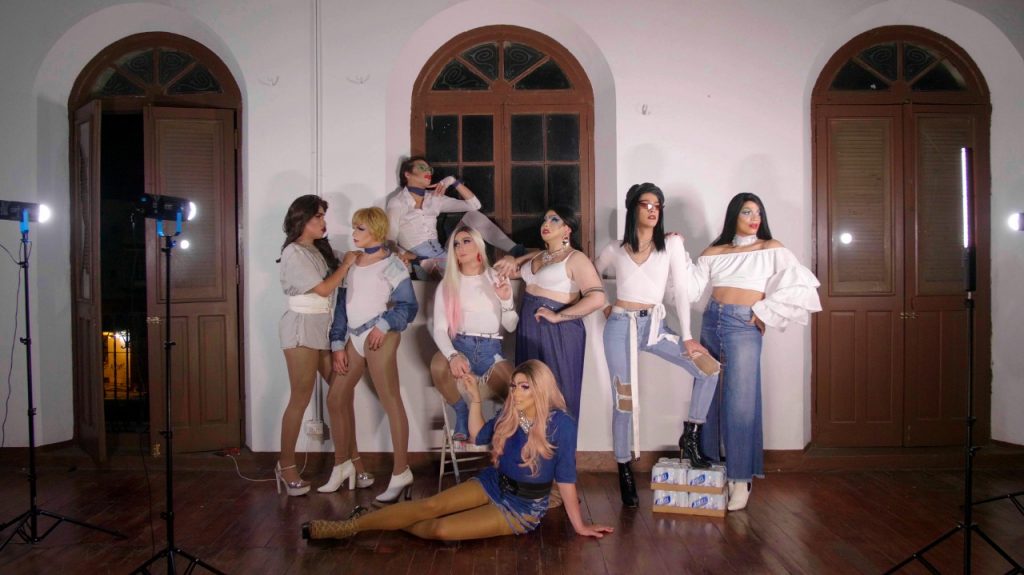 For Gallon, a reflection of the 2018 edition is still perceptible, which in response to the troubled political context experienced in Brazil was the only one to date with pre-established themes, with projects created from keywords such as censorship, endemic corruption, disobedience civil, dictatorship, rule of law and state of exception, religious extremism, post-feminism, LGBTQI gender, news manipulation, police, post-truth and racism.
In this 2019 edition, the first of Verbo under a far-right government – ​​which has already had several clashes with the artistic class –, "issues arise that reflect the current moment, but keep a characteristic of affection", as Gallon explains. "I think everything that is happening is very perverse because it seems to want to freeze people and leave them trapped inside, looking at the computer. And what I see in this project is this need for collaboration, for participation. Also a need to protect yourself, because when we are together we are stronger. And I think you can see that people need to find each other, do things together."
As the director explains, being one of the artistic languages ​​less incorporated into institutional and marketing circuits – even because of some difficulty in being included in exhibitions and collections – performance maintains a political potency that can greatly disturb "defenders of morals and good morals". customs", as became clear with the violent reactions to the works of Dora Smék, in the 13a Verbo, and by Wagner Schwartz, at MAM, both in 2017.
"The body is subversive, and every public body is political. And that's what these guys don't want, they don't want to make this body public. When a guy leaves home and creates an action, he leaves his private, isolated passivity and becomes this body politic. And that's what they don't want when they criticize Wagner Schwartz and other artists," he says.
Held in three spaces in the city of São Paulo – Galeria Vermelho between days 9 and 13; CCSP on the 12th and 13th; and Contemporão SP on the 13th – Verbo has as great news the holding of an arm of the event in the city of São Luís, in a partnership development started in 2018 with the Chão SLZ space. "São Luís has an art system that is still quite fragile and the performance that comes from there has a vigor, an ancestral energy that is very powerful. I think this partnership will also contribute a lot to bring new elements to Verbo from here, it will transform Verbo de São Paulo", concludes Gallon.