Between the 28th of September and the 27th of October, Largo da Batata will host another 3M Art Exhibition. Chosen through public notice, the exhibitors of this ninth edition of the event are the artists MINIMUM (David Paz and Patricia Passos), Lucimélia Romão, Projeto Matilha (Fafi Prado and Pedro Guimarães), Naine Terena and Renato Atuat.
The exhibition, open to the public in a popular area of ​​the city, aims to "promote national artistic production and generate reflections on relevant contemporary themes", according to the presentation text. With the theme "Manifestos for other possible worlds", the idea is to "give a voice and contemplate people who encourage and have a struggle for the affirmation of groups that are minored".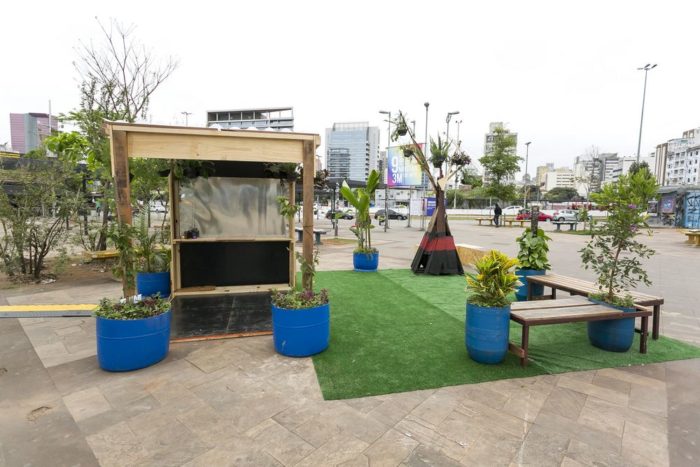 With participants from Minas Gerais, Ceará and Mato Grosso, the edition seeks to open space for artistic production from outside the Rio-São Paulo axis. According to the promotional text, "the Exhibition prioritizes ethnic diversities in order to dialogue with everyone, aiming to express itself within contemporary art and to debate, in a poetic way, a new world beyond the political, social and economic.
9th 3M Art Exhibition
Largo da Batata – Sao Paulo
Until October 27st