Born in Campos dos Goytacazes, North Fluminense, Mercedes Baptista was the first black woman to join the corps de ballet of the Municipal Theater of Rio de Janeiro and one of the main precursors of Afro dance in Brazil and in the world. The artist, who died in 2014, would celebrate her centenary this year. In honor of her life and legacy, Sesc Copacabana receives an artistic occupation with a wide program during the months of November and December.
After more than a year and a half closed, the Sesc unit marked its reopening, on the 5th, with the theatrical show Mercedes. Created by Grupo EMÚ, the play revolves around the construction of black identity in Brazilian dance, told from real and fictional events in the life of the title character. On the same date, the photographic exhibition Mercedes Baptista: the black lady of the dance, which brings together images of the artist from different periods of her life and is curated by Paulo Melgaço, Mercedes' biographer.
Those who visit the exhibition can also check out the Videoinstallation lol. Signed by director and artist Thiago Sacramento, the work consists of dancers who move and create, through visual effects, a luminous and spectral image on an LED screen.
Result of research by choreographer Carmen Luz on the presence of black artists in Brazilian dance, Letters to Mercedessssssss becomes part of the occupation from the 12th of November. The artistic project consists of three works – one danced, one plastic and one sound – that imagine and establish open conversations between the biographical and artistic universes of Mercedes Baptista and the life and dance of the artists involved in this work.

On the 23rd, the Sesc Copacabana stage will receive a musical performance by Grupo Dembaia, with the participation of composer and actress Doralyce. Formed by black women from Rio de Janeiro, the group is dedicated to practical and theoretical research, workshops and artistic presentations regarding the traditional and modern culture of West African countries, such as Guinea, Mali and Senegal. On the following day (24), percussionist Kaio Ventura continues the musical program, leading the lecture "African Percussion Methodology and Instrumentalization".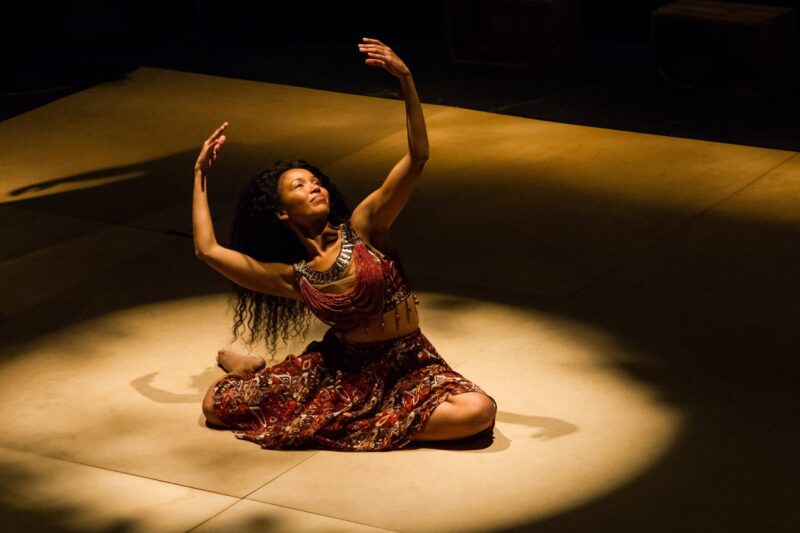 Check out the full schedule

Mercedes Baptista occupation
WHERE: Sesc Copacabana: R. Domingos Ferreira, 160 – Copacabana – Rio de Janeiro
WHEN: From November 5th to December 30th, 2021
Show Mercedes
WHEN: November 5th to November 28th | Friday to Sunday at 19:XNUMX
TICKETS: BRL 30 (full), BRL 15 (half) and BRL 7,50 (Sesc badge)
video installation Drink
WHEN: November 5th to December 30th, 10 am to 19 pm
Free admission
Exposure Mercedes Baptista: the black dancing lady
WHEN: November 5th to December 30th, 10 am to 19 pm
Free admission
Letters to Mercedessssssss – Plastic and sound works
WHEN: November 12 to November 28, from 14 pm to 18:30 pm
Free admission
Letters to Mercedessssssss – Danced work
WHEN: November 12th to November 28th | Friday to Sunday at 20:XNUMX
TICKETS: BRL 30 (full), BRL 15 (half) and BRL 7,50 (Sesc badge)
Dembaia Group invites Doralyce
WHEN: November 23 at 19pm
TICKETS: BRL 30 (full), BRL 15 (half) and BRL 7,50 (Sesc badge)
GYM African Percussion Methodology and Instrumentalization with Kaio Ventura
WHEN: November 24 at 19pm
Free admission