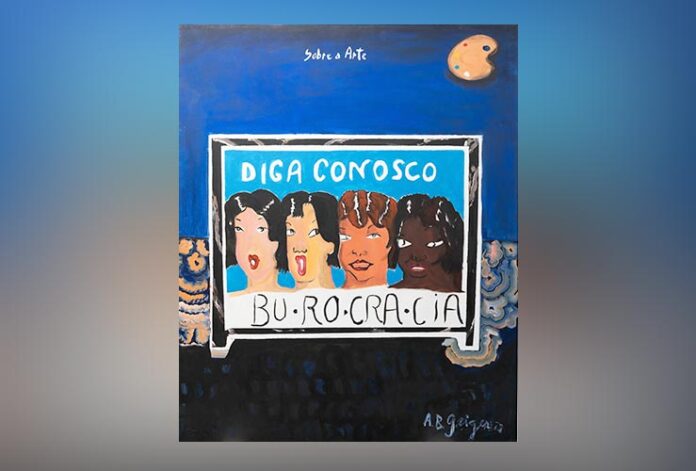 En poster until December, the exhibition Museum-school-city: the MAM Rio in five perspectives it proposes much more than a nostalgic trip over the 75 years of the institution, but a dive behind the scenes of the actions carried out by the Rio museum in five areas: education, design, experimentation, cinematheque and artistic movements. "We wanted to show things that the public might have already seen, such as catalog covers or flyers from past exhibitions, but also the processes behind the museum's actions", points out Pablo Lafuente, artistic director of MAM Rio.
Approximately 250 works (from a collection of 16) and 250 documents make up the set on display at the Monumental Hall, which recovers its original exhibition project, designed by Karl Heinz Bergmiller. Among the works presented are creations by 93 Brazilian and foreign artists, such as Abraham Palatnik, Alberto Giacometti, Anita Malfatti, Fayga Ostrower, Ivan Serpa, Max Bill, Nelson Leirner, Rubens Gerchman, Tunga and Willys de Castro. At the end of July, MAM will open another exhibition, a documentary one, which will focus on the museum's project, not only architecturally – signed by Affonso Eduardo Reidy – but related to its conception.
Cutting out what would be shown was not an easy task, and Lafuente says that each nucleus presented different difficulties in selecting items. "In design, for example, there were more documents, including projects and photos, than pieces for exhibition". The MAM design collection is quite small, according to the director, limited to just "a few dozen" of products, which would not reflect three decades of work carried out by the museum in that area.
The Cinemateca, on the other hand, brought another type of impasse: from a gigantic archive, it was decided to give a small sample of only four films, from different periods, with a short duration, because the team did not want to show feature-length productions in the exhibition space. "These were choices that simply map out a long trajectory. And we also present 16 posters from an immense collection, simply to show the tip of the iceberg", he says. In the area of ​​education, says Lafuente, the team "also suffered a lot", because there are many documents, including lesson plans, student lists, assessments, course schedules, photos, material that would yield "a 500-page book".

For the core of artists and movements, there were countless catalogs and brochures from different eras, which made the selection quite difficult. They had to decide between showing the cover of a publication or "an entire essay, for example, by Tomás Santa Rosa, for the second exhibition put on by MAM. I couldn't show just the first paragraph. The selection process required not only understanding the relevance of a document, but how it would be read, on a wall, standing up", he explains.
There were also unavoidable choices, such as the records of Domingos de Criação, an artistic and educational project created in 1971 by critic and curator Frederico Morais, then coordinator of courses at MAM Rio. It was decided that the exhibition would show at least one photo from each Sunday. Or even the photos of the 1978 fire, taken by Walter Carvalho, of which only two are displayed. "It could be 50, in a wonderful project. Only this photo essay, of the building after the fire, could be turned into a separate exhibition, "he says.
In the middle of last year, the museum's team began to think about what would be "appropriate to do", through an exhibition, to celebrate the institution's 75th anniversary, according to Lafuente. The curatorship is signed by the entire MAM team. "It would not be fair, nor a reflection of reality, that only Bia [Beatriz Lemos, museum curator] and I signed, because it was a work that involved a total of 60 people, including research and education teams, for example. ", ponders.
"At the same time that we were dedicating ourselves to the exhibitions scheduled for 2022, we began to survey documents about the origin of the museum, archives that revealed institutional plans, and we also read academic theses, books, articles, both from the collection and the library. from MAM as well as from other sources", he says. "We also started talking to people who had passed through the museum, both artists and professionals from different areas".
At first, these conversations were informal, in search of curiosities, memories of institutional dynamics and important moments in the history of the museum, among other subjects that should be brought to the historical reflection to be proposed in the exhibition. Then the team began to write down issues that surfaced that they found relevant. Some of those interviewed also made suggestions for future actions for MAM, duly recorded.
Lafuente says that very soon they will resume some of these dialogues – with names like Anna Bella Geiger, Carlos Vergara, Cildo Meireles, Waltercio Caldas, Luiz Camillo Osorio, in addition to people who worked behind the scenes at the institution – and record this oral history for the MAM archive and future availability to researchers and the general public.
Another idea that emerged from the conversations is holding a series of chats – four to five meetings a year – on different aspects of the museum's history, possibly restricted to an average of 40 guests. "We also believe that these conversations will help us create a basis for a museological plan, something that currently MAM does not have", explains the artistic director.
Two and a half years into the position of artistic director at MAM Rio, Lafuente points out that the documents detailing exhibitions, with the views of each era on curatorial and educational practices, were a surprising discovery. "We imagine that we'll find photos of the montages or shows already ready. But he ends up finding records of planning, from courses to exhibitions. These finds are fascinating because they are hard to find if you don't delve into an archive, and because they provide access to a thought project."
Another aspect that Lafuente highlights is MAM Rio's performance in the area of ​​design. "Revisiting this material, which brought different types of approximation between international and national design, for example, was very interesting, because over time the practice of visual arts became somewhat separated from design. Usually, art museums don't show design, and vice versa. At MAM, for two to three decades, these practices were understood as joint, parallel or with intersections. Finding this, as an institutional commitment of the museum, was very interesting. It makes you reflect on why there was this division and question whether we cannot resume practices together", he argues.
Along the 75-year trajectory of MAM Rio, Lafuente considers that the fire of 1978 was definitely a turning point, a moment that pointed to a structural crisis, a decadence and failures in maintenance and risk management, not only at MAM, but from other institutions as well. "At the same time, it was a symbol of the museum's relevance, evidenced by the demand from society that engaged in a participatory reconstruction process, with great will and a diversity of proposals. It is a model of attitude that one must have in relation to any museum, whether professionals or not of the institution ", he concludes.
SERVICE
Museum-school-city: MAM Rio in five perspectives
By December 3
MAM Rio – Av. Infante Dom Henrique, 85 – Aterro do Flamengo – Rio de Janeiro (RJ)
Visitation: Wednesday to Sunday (including holidays), from 10 am to 18 pm; on Sundays, from 10am to 11am, exclusive visitation for people with intellectual disabilities
Entry: contribution with free access option. Suggested values: adults: BRL 20, children, students and over 60: BRL 10