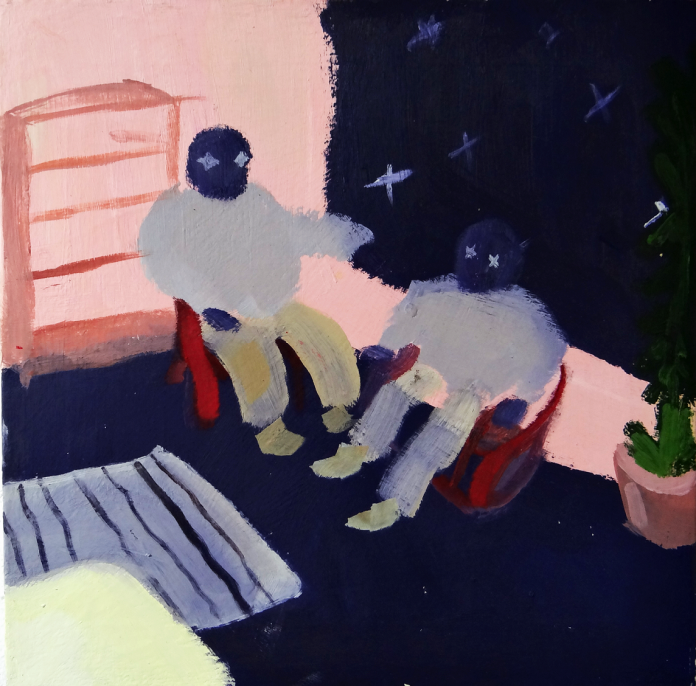 Aimed exclusively at women, the Vozes Agudas Award received more than 800 entries in its first edition. With the objective of building visibility platforms for the work of women artists not yet absorbed by the traditional arts circuit, the public notice selected three winners, awarded two honorable mentions and on March 22nd, it opens its first collective exhibition, uniting these artists to a group of twelve guests at Galeria Jaqueline Martins, in São Paulo.
With free admission, the exhibition is on display until April 01st and visits can be scheduled with the own gallery. Thinking about allowing access to those who remain in isolation or live in other cities and states, the collective also made the works available on its website (click here). In the coming months, the exhibition will have yet another focus in Brasília, at Galeria Karla Osório, bringing together artists from the Midwest; and a final version in Recife, in a place to be defined, seeking to present works from the North and Northeast regions.
On all occasions, the prize winners participate in the exhibitions: the Afro-futurist photographer from Rio Grande do Sul, Laryssa Machada; Massuelen Cristina from Minas Gerais, who uses technological media to build subjective narratives of perception, in which racial and gender aspects dialogue with the contradictions of life; and Monica Coster, from São Paulo, with her sculptural and performative work with a poetic-biological perspective on digestive processes; as well as the collective Terroristas del Amor (CE) and the artist Volcânica PokaRopa (SP), honorable mentions in the public notice.
In the São Paulo edition, specifically, the guests Alice Yura (MS), Ana Elisa Gonçalves (MG), Bella PPK do Mal (SP), Bruxas de Blergh (MG), Érica Magalhães, Érica Storer (PR), Laís Matías (SP), Lília Malheiros (SP), Maria Livman (SP), May Agontinme (SP), Mirla Fernandes (SP) and Vanessa Ximenez (RJ).

Entering the art circuit
Located in São Paulo, Vozes Agudas is a feminist collective of studies and interventions. Connected to Atelier397 (read our article about independent space), it is formed by artists, researchers, curators and cultural managers. The Award was one of the 2020 initiatives, aiming to give space to women who were on the fringes of the arts circuit, whether for reasons of language or social contingency.
Therefore, in addition to participating in the exhibitions, each of the winners won a prize worth R$1.000,00 and a set of activities to promote the dissemination of their work. Due to the good repercussion, Coletivo Vozes Agudas is already planning a second edition to be released in 2021.
Service
Jaqueline Martins Gallery – Rua Cesário da Mota Junior 443 – Vila Buarque
March 06th to April 01st.
Monday to Friday, from 10 am to 19 pm.
Saturday from 12:17 to XNUMX:XNUMX.
Free admission
To learn more, follow our agenda.