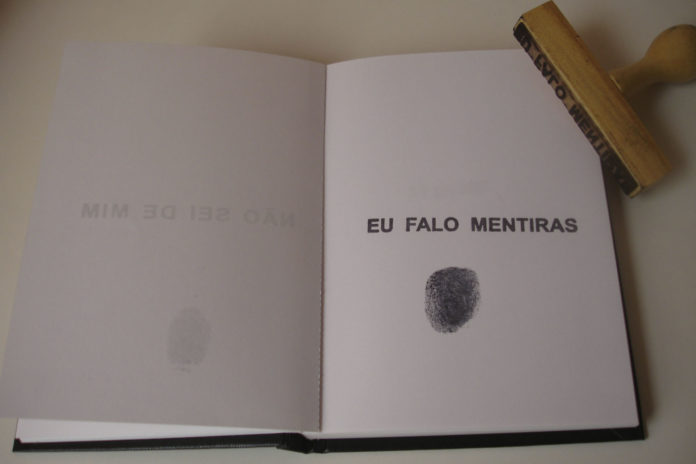 "What is meant to be are words". The previous sentence, which the artist Ana Teixeira attributes to Guimarães Rosa, is very significant for her. Growing up in a family where literature and cinema were essential, the construction of a strong relationship with the object 'word' was, for her, inevitable and progressive. Some ramifications of this are present in the exhibition It's late but we still have time, a solo exhibition by the artist at Centro Universitário Maria Antonia, in São Paulo.
The curatorship of Galciani Neves also brings together unpublished works by Ana, such as shut up, he's dead, another version of it was also presented at the collective for the 7th National Marcantonio Vilaça Industry Award — for which the artist was one of the 30 finalists —, held at MAB-FAAP between September and October of last year. For her solo show, she spent ten days drawing more than 40 women on one of the walls of the exhibition space, women who held posters with lines like "No more standards", "I'm not crazy, I have an opinion" and "Your opinion over my body is yours".
"Playing with words is something that attracts me. I think that the word generates developments that interest me a lot, because it generates provocations", says Ana.
---
It's late, but we still have time, by Ana Teixeira
until February 2, 2020
Maria Antonia University Center: Rua Maria Antonia, 258/294 – Vila Buarque, São Paulo – SP
More information: (11) 3123-5202