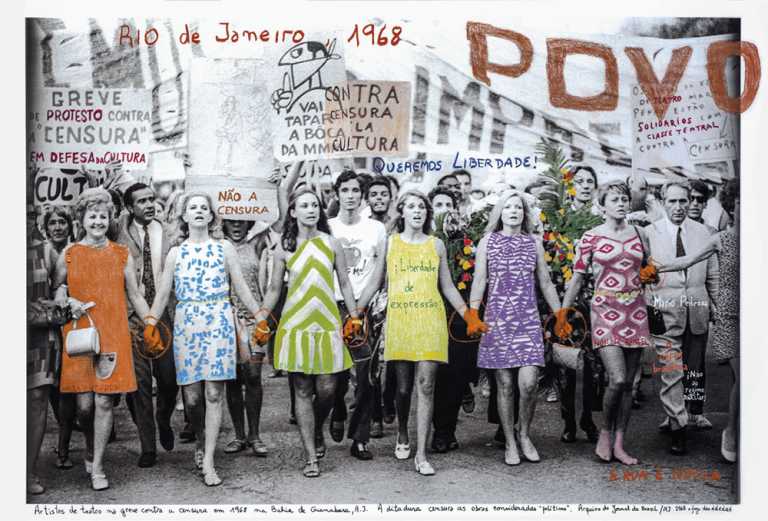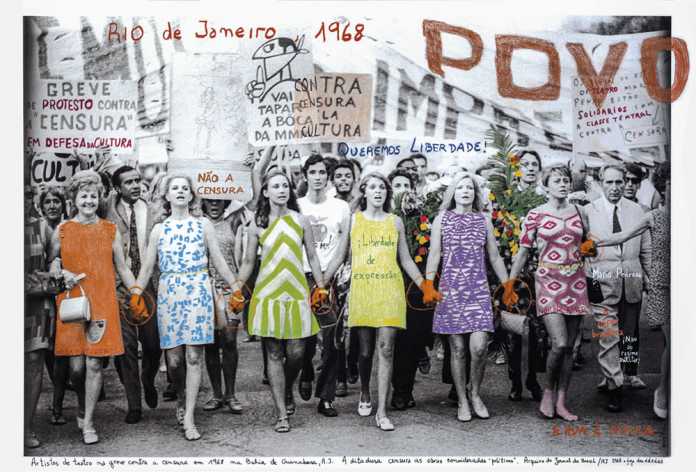 C
As is well known, it would be a mistake to reduce what is known as May 1968, which is now 50 years old, to the protests, strikes and clashes that took place in France during that month. What began with student acts in Paris – actually in March, at the University of Nanterre – expanded across the world in a set of events spaced in time and with unfoldings in politics, behavior and culture.
As symbolized by a famous poster of the time – "Run comrades, the old world is behind you" – May 1968 represented a clash between generations, between conservative and progressive worldviews. It influenced not only movements and activists from the most varied leftist currents, but also intellectuals and artists from different corners of the world.
It is because of such reverberation that what could seem to be a very specific subject, the reflections of May 1968 in Latin American art photography, proved to be a vast universe of investigation for the curator and art historian Rodrigo Orrantia, 41. Colombian living in London came to Brazil to participate in the cycle of debates Talks of SP-Arte/Foto, at a table next to the famous Brazilian photographer Evandro Teixeira, and before that he talked with the ARTE!Brasileiros.

According to Orrantia, "the political and cultural history of the different countries of the continent is strongly interconnected and was influenced from the beginning by global phenomena such as the summer of 1968". Citing the international recognition of artists such as the Brazilian Rosangela Rennó, the Chilean Paz Errázuriz and the Argentine Marcelo Brodsky, in addition to the holding of shows such as the retrospective "América Latina 1960/2013" ​​at the Cartier Foundation in Paris, Orrantia says he sees a significant increase in diffusion of "historical photography" of the continent around the world. Read the interview below.
ARTE!Brasileiros - How do you perceive the impacts of the 1968 events on Latin American artistic production?
Rodrigo Orrantia – I think that May 1968 was one of the first "awakenings" of an exceptional generation. Its influence is evident in artistic production, but also in popular culture, especially in music. In Latin America it was especially important because several countries were ruled by dictatorships, military and extreme right governments. And May 1968 became synonymous with resistance, giving strength to a generation that suffered years of censorship and repression, sometimes with torture, arrests and disappearances.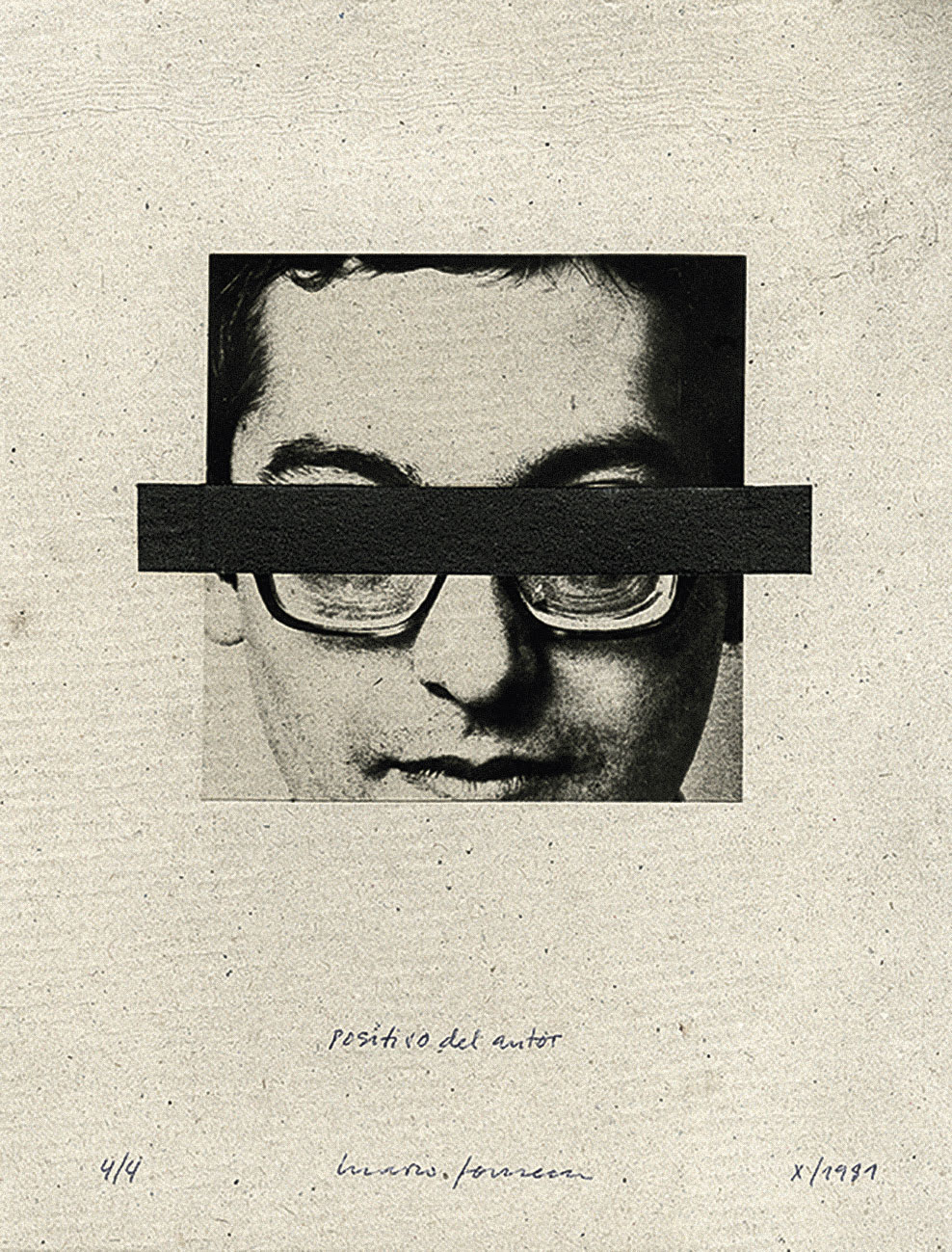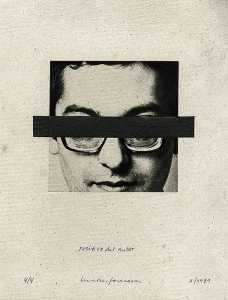 More specifically in the field of photography, which artists would you highlight when you think about the production of this period?
Every time I discover an artist of this generation, a new world opens up. And it's important to mention that only now are many of them getting the recognition they deserve. Many went unnoticed or even stopped producing at some point. During the 1960s and 1970s, or even the early 1980s, photography was not considered an art like painting, drawing or sculpture. So it is very exciting to see how artists have adopted, at such a controversial time, photography as a means of artistic creation. There are several names that are very important, like Luis Camnitzer in Uruguay, Felipe Ehrenberg in Mexico, Brodsky in Argentina and many others. My concern is that artists of this generation are beginning to die, as happened recently with Ehrenberg and Graciela Sacco, and it is urgent to recognize and safeguard their legacies.
We are talking about artists from several different countries…
In each country the 1968 movement was experienced differently. And it is interesting to see how many Latin American artists, writers, poets and musicians made their way to Paris. Some of them exiled from their countries, others seeking to connect with the avant-gardes and new artistic movements, especially conceptual art and performance – with which photography, cinema and the first experiences with sound and video dialogued.
May 1968 refers to a great diversity of ideologies, political and artistic movements that acted in different parts of the world. Still, can you see common characteristics in the production of artists from different countries?
It is very important not to fall into the trap of generalizations. Because 1968 was not a movement, as we understand it in art, it was more the union of several dissidences. But at the same time, there are certain characteristics that give it a personality. Originally it was a group of very young students who firmly believed that they could build a better and, especially in the case of Latin America, a more socially just world.
And how would you say that this context of authoritarian governments on the continent influenced the artists' work? Is it possible to perceive a greater urgency in dealing with political issues in Latin America?
I think so. And maybe that's what makes production in Latin America so important. We are talking about a generation that risked everything for their work. Visual creators, artists and photographers had to develop a very sophisticated language to pass through the filters of censorship, to be able to speak about their own realities and about the world behind the curtain of regimes. In a sense, I think the situation has not changed. Last year I worked with a Venezuelan artist on a project with several photographers from the country, under the regime of Nicolás Maduro. The urge for political issues in the American context is still in place, and I hope that the 1968 generation will be an example and a positive influence for contemporary artists and photographers.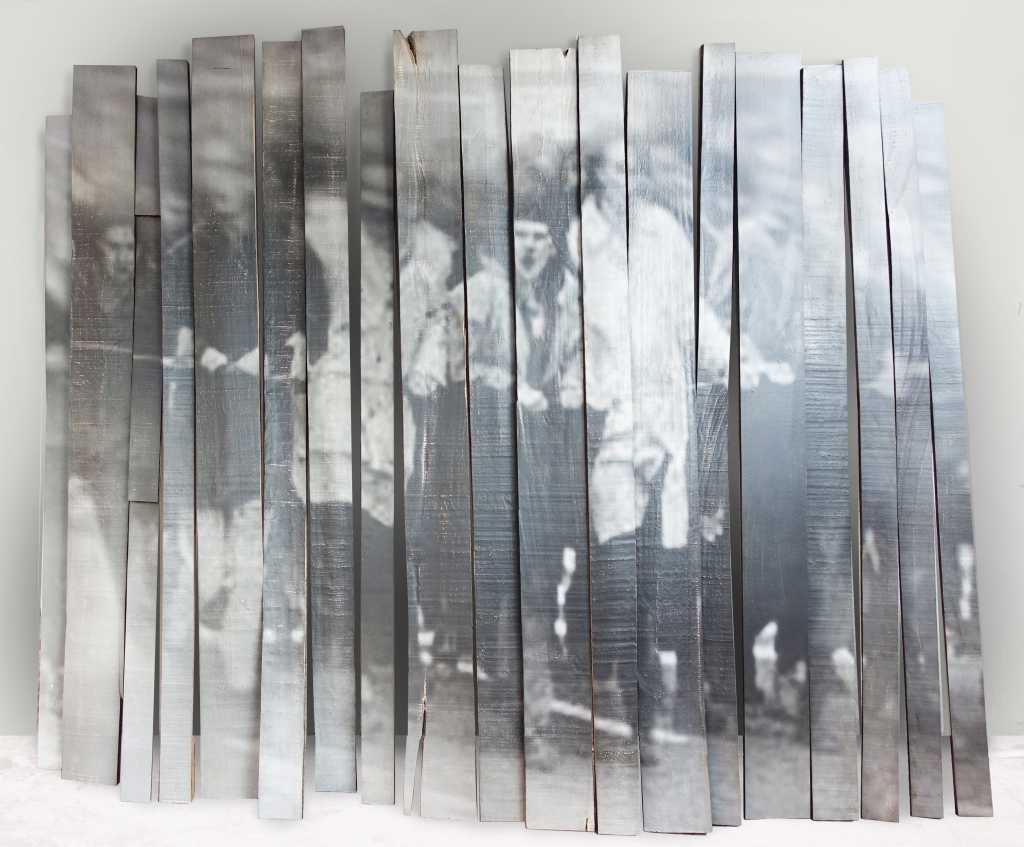 We can look, in that period, for more documentary or more artistic photographic productions, sometimes more concerned with form or content. But these boundaries are not always so clear… How do you perceive this issue?
In these decades, the photographic tradition of documenting met with new artistic manifestations, such as performance, for example. But also, and this is fundamental to understanding photography in Latin America at the time, many understood that documentation could be an artistic exercise as well as a political one. A good example is the work of Paz Errázuriz in Chile, documenting the realities hidden or persecuted by the dictatorship. The photographic medium covers a wide spectrum of images, from practices very concerned with content to experiments with the expressive possibilities of the medium, where the form and especially the behavior of light were very important. For me, the interesting thing is to see that in the 1960s and 1970s works made with photography began to appear and win awards at National Salons, hand in hand with the graphic revolution of Pop art. The artists freed the photographic medium, took it out of the dark room and took it to the graphic workshops. I think this allowed new dialogues between content and form. It was the beginning of a fabulous experimentation stage. This can be seen, for example, in the first installations by Miguel Angel Rojas, in Colombia, and in the works of Graciela Sacco, in Argentina. A real release for photography.
And looking at it now, decades later, how do you see the relevance of these works produced at that time?
For me, these works only gained more strength over time. It is only now, 50 years later, that we can understand them in context. You need this distance in time to see them more clearly. That's why I feel this urgent need to record conversations with the artists of that generation who are still alive, to secure their legacies and learn from their experiences.
You once said that when you look at historical photographs you think about how those people recorded in the past would look at us, at the world today. Does this happen in the case of these Latin American images?
Yes, I think about it a lot. Not just with Latin America today, but also the one that will see these images in 50 or 100 years, when we are no longer here. The realities are still very close, sometimes to our regret. When I see many of these images, I feel a great responsibility. With the artists on the one hand, but above all with the stories and people in these photographs. The responsibility of not allowing them to fall into oblivion. These are the images that allow us and will allow future generations to see first-hand the reality of a continent. They are the beginning of a new story or the possibility of rewriting existing history. And that has always been the role of art.