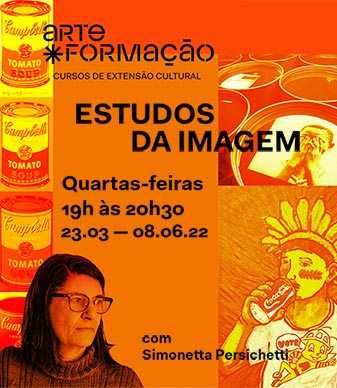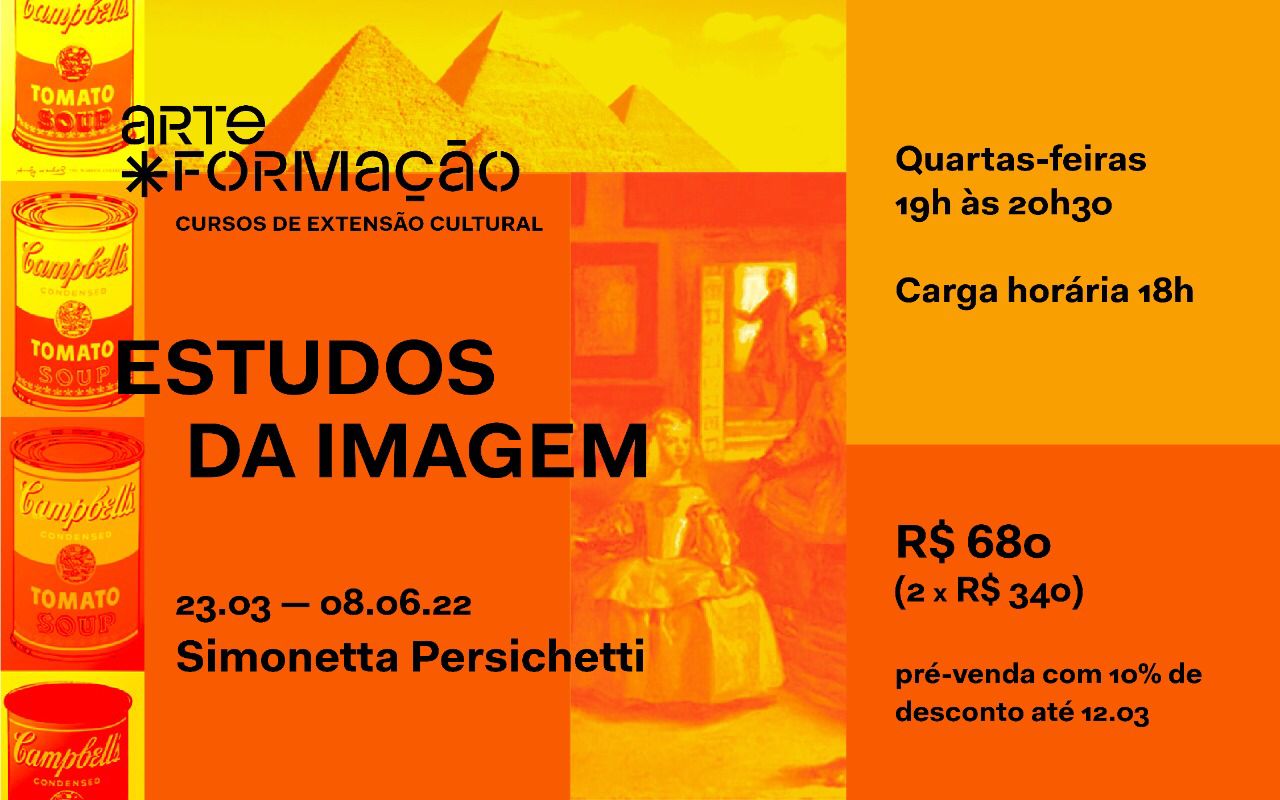 Camille Paglia, professor of Humanities and Media Studies, states in her book Glittering Images "Modern life is a sea of ​​images. Our eyes are flooded with glittering figures and blocks of text above us on all sides." This sentence will be the starting point of our course, which will have 12 lessons of 1h30 each. Image Studies will be taught by the master in communication and arts, teacher and photography critic Simonetta Persichetti*
How to survive this imagery vertigo? Should we learn to manage our way of seeing?
During the classes the student will have the possibility to realize the value of understanding and decoding the visual language. You will understand the importance of studying the image as the protagonist of a discourse and not just a supporting role, in addition to knowing the different stages that the image has gone through within the human sciences.
Let's dive in, with the help of authors such as Jonathan Crary, Georges Didi-Huberman, Jacques Rancière, to delve deeper into the uses and functions of the image. We will have as guidelines the philosophy of the image – from the nature of realism to narrative fictions -; the space of the visual in contemporaneity; the imagery representation in time and space - photography, cinema and documentary -; the visual as media spectacle; and aesthetics as a discourse trainer.

During the course Image Studies, through images made by contemporary artists and with the help of cognitive sciences about the aesthetic pleasure and the ethical side of images, we will make connections between thought and language. Thus, also thinking about how our perception was changing, the breaking of the promise of modernity and the contemporary look.
When? From March 23 to June 08. On Wednesdays, from 19:00 to 20:30.
Investment: BRL 680,00 or 2x of BRL 340,00
Sign up at the link: bit.ly/3HfbSXt
Teachers and students have 50 discount%. Not cumulative with the 10% pre-sale discount until 12/03. To get the discount, just enter the coupon PREVENDA10 ou STUDIES 50 (for students and teachers) at the time of purchase.
---
*

Simonetta Persichetti has a Master's degree in Communication and Arts from Universidade Presbiteriana Mackenzie; PhD in Psychology (Social Psychology) from the Pontifical Catholic University of São Paulo; and Post-Doctor at the School of Communication and Arts, USP. His work "Images of Brazilian Photography" won him the Jabuti Award in the reporting category. As a photo critic, she collaborates with the newspaper

The State of S. Paul

and with this magazine

.

For 12 years, she taught at Faculdade Cásper Líbero.