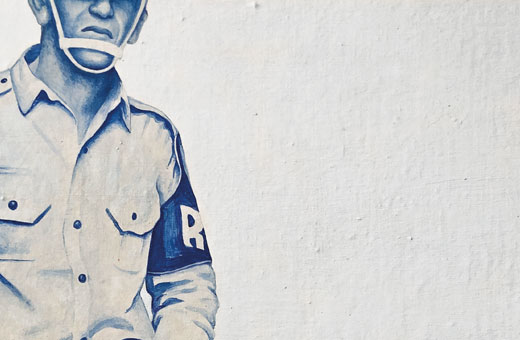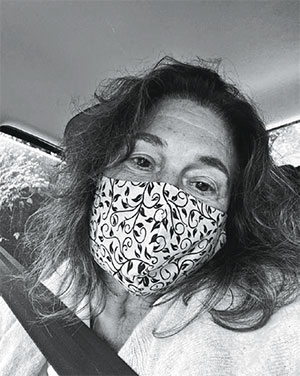 Immersed in a country adrift, wrapped in lies and cynicism, with more than 2 deaths a day and without decent policies to protect the population, we discovered that what allows us to stand is to have an ethic capable of aiming for a better world.
All the articles in this edition show the unique brushstroke that young artists and managers, photographers, critics and academics give to their work, trying to overcome suffering and, through sensitive initiatives, understand the human.
There is also a reading of the past, as in the rediscovery of the work of Glauco Rodrigues, where his images "transcend the specifics of their time, form or content to approach the present in an unsettling way". This phrase, said by the critic Peter Eleey about the September 11 exhibition, held at MOMA PS 1 (New York), is remembered by philosopher Hal Foster in his latest book, What comes after the Farce. The critic was referring to how images by the photographer Diane Arbus, from 1956, exhibited there, were re-signified for the viewer almost 50 years later, after the events of the toppling of the Twin Towers.
Incidentally, Foster's book, commented on in this issue by Fabio Cypriano, art critic and journalist, provides an overview of the dark aspects and reactions of artists and cultural institutions to "a world that has escaped our control", where "nothing is guaranteed". Even so, he formulates a fundamental reflection that invites us to go forward: "This is where my other term 'debacle' comes into play [the author refers to the key term of the book, 'farce']. It also derives from the French 'fall, collapse, disaster' but its root is debacler, 'release'. Debacle could even indicate a dialectic between breaking and doing different in relation to conventions, institutions and laws. Such is the opportunity in the present period of political upheaval: to transform the disruptive emergence into structural change, or at least to press the gaps in the social order in which it is possible to resist and re-elaborate power."

In response to this ambiguous disruption, we decided to invest in a art✱training. A Distance Learning Cultural Extension Program where, with renowned experts and professors, we can, in addition to informing, systematize founding concepts of art in permanent conversation with other disciplines such as psychoanalysis, philosophy, history and science. The launch takes place in April with the first course, taught by curator and researcher Moacir dos Anjos and philosopher and professor Ernani Chaves. It will be 36 hours in 16 meetings throughout the months of April, May and June (learn more about the course).
In the current context, it is possible to see a single advantage in so much isolation time. We had access to technology in order to make it less of a villain and more of a support tool in solitude, so we could keep in touch with friends, work teams, be able to see shows virtually and listen to lectures and debates and access to permanent education. .
If there is a space where lies cannot be sustained and where we can exert our influence, it is in art and culture.