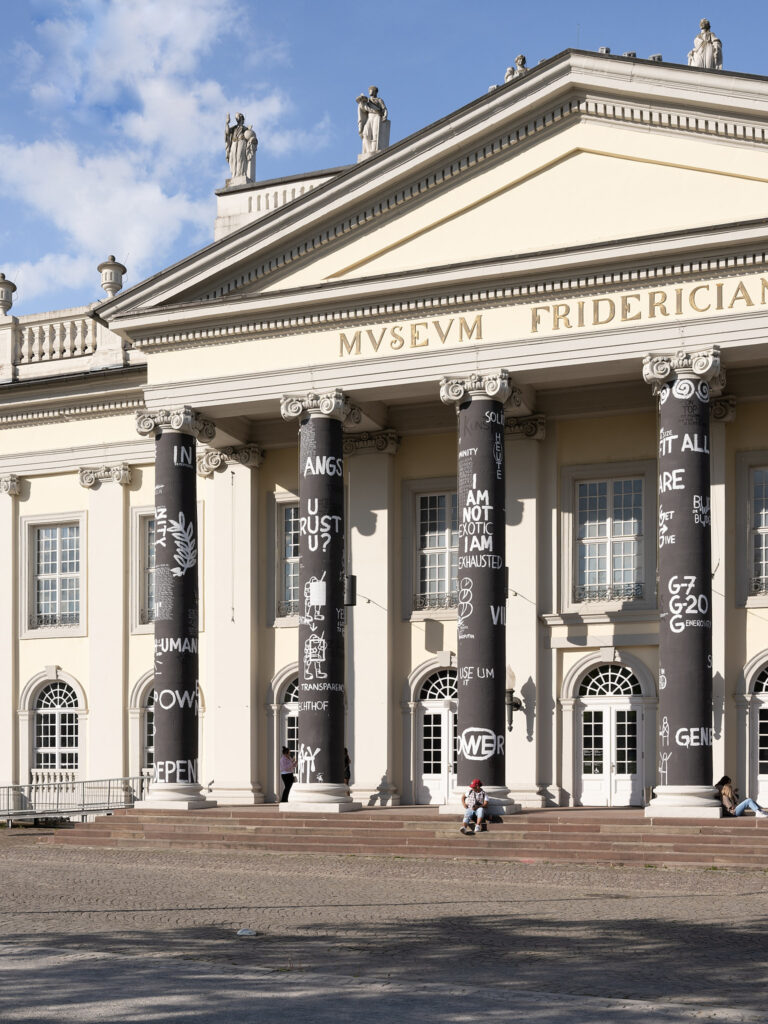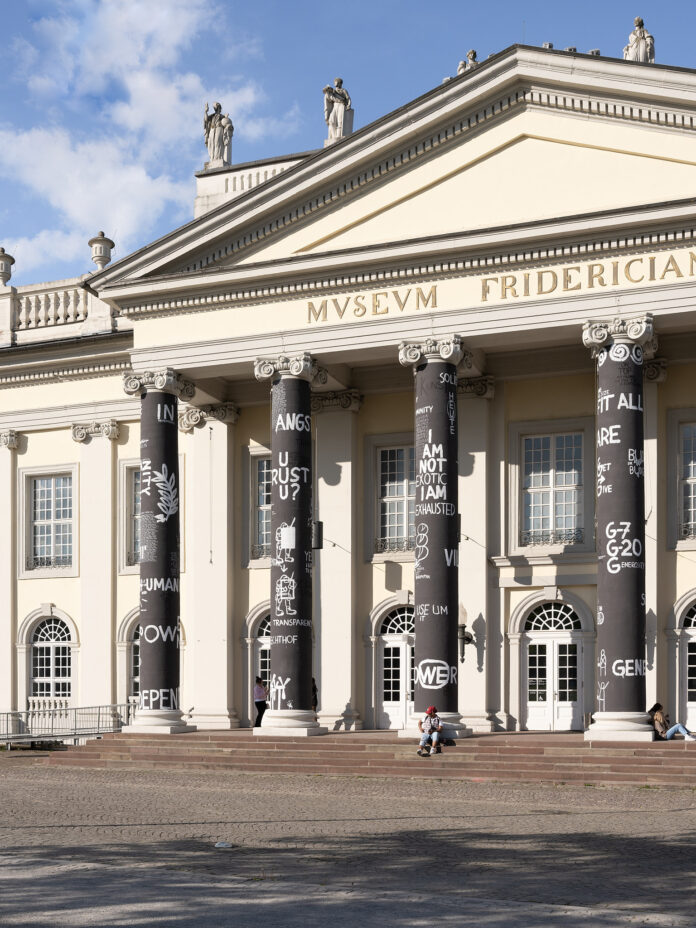 'Lumbung'. The word that may seem unusual to us is the Indonesian term to define a community rice granary and is articulated as the conceptual axis of documenta fifteen. Under the artistic direction of ruangrupa, a collective of artists from Jakarta, the 2022 edition of the international show takes place from June 18 to September 25 in the city of Kassel, Germany. But what does lumbung mean as a concept? As an artistic and economic model, the term is rooted in principles of collectivity, sharing community resources and equitable allocation; and this is the practice adopted by the artistic team.
In order to implement this proposal, documenta sought a non-centralization of its curatorship, providing space to gather and explore ideas with an interaction between formalities and informalities, in order to achieve collective decision-making. To this end, it invited collectives, organizations and initiatives that – in their methods, artistic roots and organizational and economic approaches – share the values ​​of the show. From different locations around the world, these partners (called lumbung members) are Britto Arts Trust, FAFSWAG, Foundation Festival Sur Le Niger, Gudskul, INLAND, Hannah Arendt Institute of Artivism, Jatiwangi Art Factory, More Art More Action, OFF-Biennale Budapest, Project ArtWorks, The Question of Funding, Trampoline House, Wajukuu Art Project and ZK/U – Center for Art and Urbanistics.
"It was our intention to start by sharing roles, authorship, work and ideas. We consider this diversity as abundance, a surplus with which we can start", explains ruangrupa. So, ceach of the lumbung members brought different resources to 'the collective rice granary'. Together, they seek to build a long-term discourse beyond documenta fifteen, "thus increasing the well-being of their respective local institutions, as well as of their entire ecosystem through shared knowledge", explains the official communication of documenta fifteen. "We want to create a globally oriented, collaborative and interdisciplinary arts and culture platform that will remain effective beyond the 100 days of documenta fifteen. Our curatorial approach seeks a different kind of collaborative model of resource use – in economic terms, but also in terms of ideas, knowledge, programs and innovations", completes ruangrupa.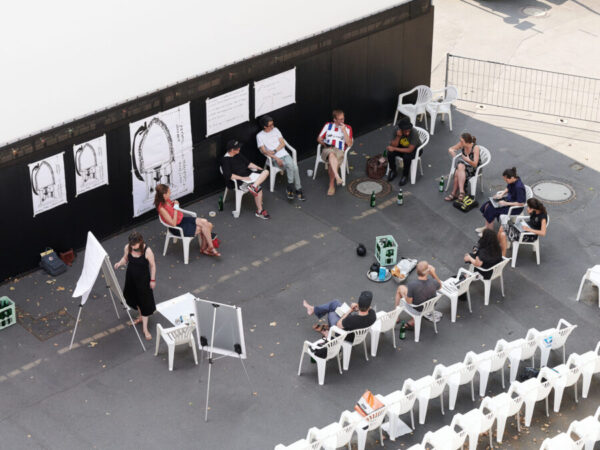 The same attitude was taken towards the participating artists, invited to meet in small working groups, in which they could get to know each other before the opening and present their practices and projects for documenta fifteen, discussing issues or advising each other on the artistic processes. . These working groups, called mini-majelis, are also geared towards long-term exchanges and sustainable connections beyond documenta fifteen. "Its composition is shaped by the different time zones in which artists and collectives live and communicate. Furthermore, at irregular intervals, everyone involved in documenta fifteen gathers in a large majelis akbar."

The explanation brings us to another important point of documenta: the polyphony adopted in the curatorial vocabulary, composed of terms from different languages, as well as familiar terms used in new contexts. "Building social relationships and questioning power dynamics is essential to lumbung practice. This also includes expanding the way language is used and understanding it as a tool to develop new ideas and perspectives.
In the physical sphere, this polyphony is made explicit in the way in which Kassel houses the show. Instead of serving as a 'place', the city is understood as an ecosystem, as a mesh of social contexts in which documenta fifteen emerges and grows. So, the exhibition takes place in 32 spaces spread over four areas of Kassel: Mitte, Fulda, Nordstadt and Bettenhausen. From Kassel's Mitte, with its many museum buildings, documents fifteen stretches around the Fulda River, the city's historically important arterial waterway. From there, the exhibition opens to Nordstadt and, for the first time in documenta's history, to the industrial district of Bettenhausen.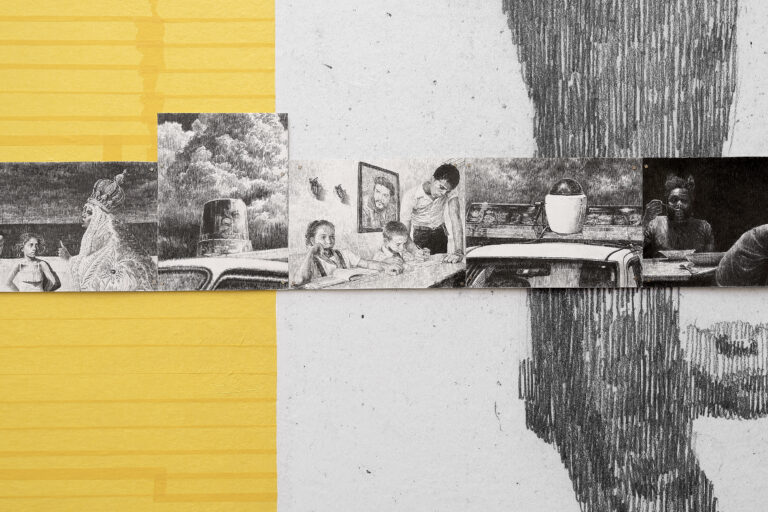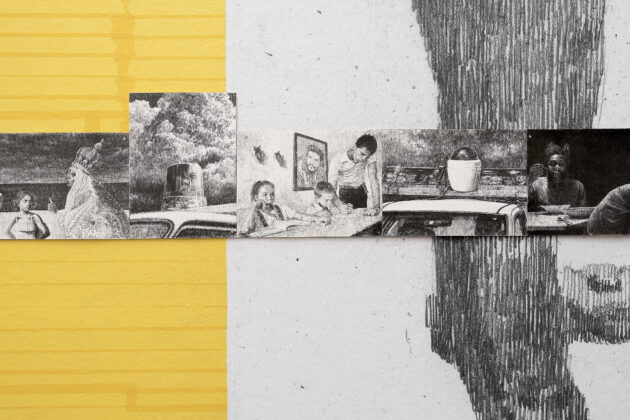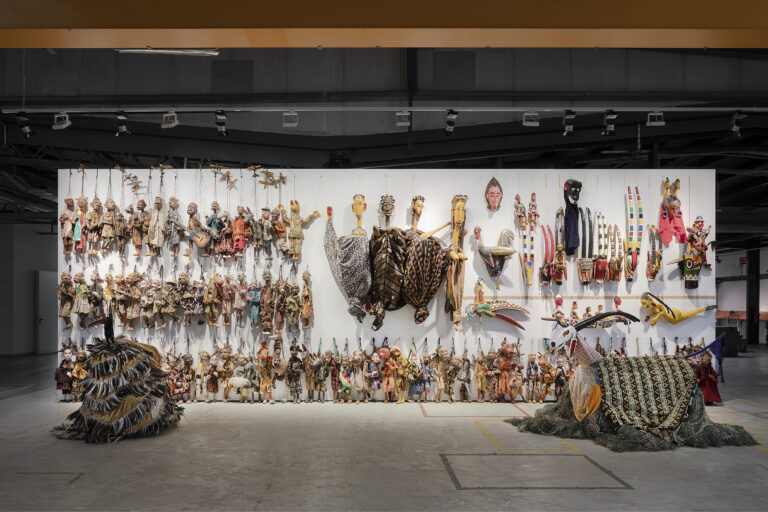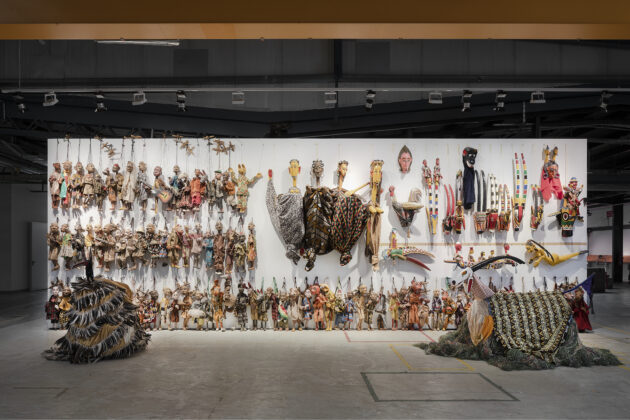 Tickets
Daily ticket: 27 euros / 19 euros reduced
2-day ticket: 45 euros / 32 euros reduced
Season ticket (print at home): 125 euros / reduction of 100 euros
Season ticket: 129 euros / reduced 104 euros
Evening ticket (17pm to 20pm): 12 euros / 8 euros reduced
Family ticket: 60 euros
Day ticket for school group: 7 euros per person
Solidarity ticket, can be redeemed by another person as a free ticket: 27 euros
Each ticket purchase supports sustainability projects in Germany and Indonesia with 1 euro
Ticket booking at documenta website.
Access our special documents fifteen by clicking here.