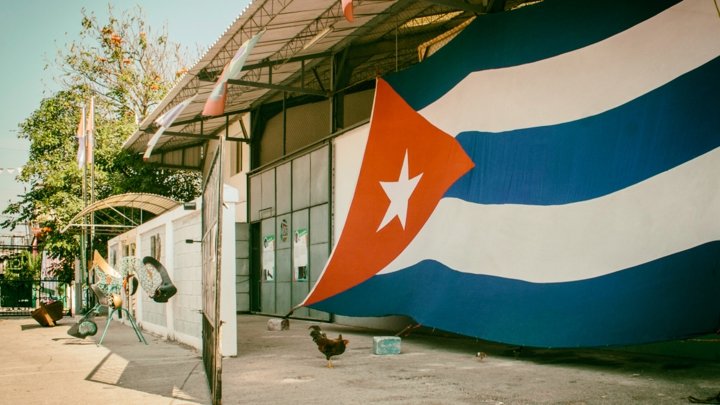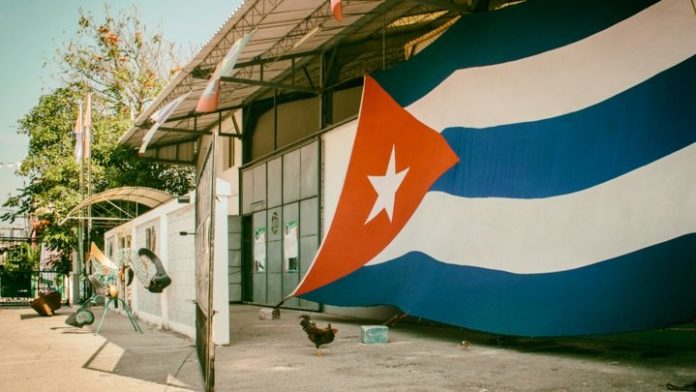 What is the significance of the Bienal de Havana after 30 years of activity? Cuba's biggest cultural event it has gone through different socio-political-cultural periods since its creation in 1984. It survives with quality exhibitions and others that meet the calendar with great difficulty, as is the case of the 13th Bienal. The Bienal brings together seven curators, all Cubans: Nelson Herrera Ysla, José Manuel Noceda Fernández, Margarita González Lorente, Nelson Herrera Ysla, Margarita Sánchez Prieto, José Fernández Portal, Ibis Hernández Abascal and Lisset Alonso Compte, in addition to the international guests that are part of the program. of conferences and exhibitions. Nelson Herrera Ysla recalls that the Bienal was created in 1984, adopting a traditional model to gain experience in curation, production, and editing. "Two years later opened doors to developing countries and entered the history of art as the first global Biennale to invite artists from Africa, Asia and the Middle East to join those from the Caribbean and Latin America. He agrees that they still haven't substantial changes, but believes in them in the near future. "Today, the novelty is the inclusion of other Cuban cities as avenues of investigation and search for new audiences". The Bienal de Havana exercises the activism of collective and collaborative work, all institutions in the city can be activated. Nelson says he is now more excited about new ideas, in terms of structure and model. "I can now do things that seemed impossible or distant years ago." THE A fundamental feature of the event is to launch artists from the Escola Superior de Arte (ISA), with expressive theoretical-conceptual training.
In this last letter from Cuba I focus on four artists, legitimate children of the Bienal who won the world: Kcho (Alexys Leyva Machado), Carlos Garaiocoa, Los Carpinteros and René Francisco Rodriguez. All with established and identifiable poetic careers and, in this edition of the Bienal, gathered in the exhibition Interior Museums, at the National Museum of Fine Arts.
Kcho is the face of Cuba: creative, restless, happy and self-possessed. He visually constructs and encodes objects, taking them out of his daily life and making them dialogue with space. The nostalgia that connects distant lands dominates Regatta, installation from 1993 and made at the age of 23, a year before Kcho joined the collection of the Reina Sofia Museum, in Madrid, and joined the cast of the Barbara Gladstone gallery, in New York, aged 24. The predominance of the boat in his work, a symbol recurrent in the collective imagination of Cubans, it is translated both in gestural drawings and in sculptures or installations made of clusters of objects that are nourished by various poetics. The sea works as the beacon of his imagination, matrix of a passion that Kcho still feeds today, at 49 years old. Going from one shore to the other is very natural for someone who is doubly isolated: he was born on the Isle of Youth, a state in Cuba. As Foucault says: "In civilizations without boats, dreams dry up".
By analyzing the principles of Kcho's work, one arrives at primary, archetypal architectures, which criticize formal techniques. On this trip to Havana I visited once again his Romerillo Art Center and Atelier. Internally, the private museum houses part of his works in paper and perishable materials and in space, the gigantic sculptures that were recently exhibited in Italy. From a poetic perspective, Kcho's work in 2002 took over the entire MUBE – Museu Brasileiros da Escultura in São Paulo, in 2002, with the retrospective El Huracon (The Hurricane), with my curation. Kcho's work maintains layers of interrelationship with the art system. At the age of thirty, he joined the collections of MoMA in NY, MoCA in Los Angeles and Reyna Sofia in Madrid, among others. A key element of Kcho's growth was the interest aroused by critics such as Pierre Restany, Harald Szeeman and Achille Bonito Oliva who strongly supported him.

As the geographer Milton Santos stated, street art, naturally urban and public, carries a strong political burden as it occupies spaces outside the institutionalized fields of art and touches social realities up close.
Carlos Garaicoa reconfigures the daily life of cities with clippings of space and time, subject and object. Music sheet (2017) is the synthesis of this thought, a symphony that takes up a large room at the Museu Nacional de Bellas Artes de Cuba. Developed over ten years, the installation, which has already been exhibited in São Paulo, has the participation of more than 70 street musicians from Madrid and Bilbao. The meeting of the performers is materialized in the installation composed of 70 sheet music supports. Tablets and headphones attached to them display drawings created by Garaicoa, inspired by the melodies. It is a large orchestra with 35 videos of traveling musicians playing different pieces. A final score, prepared by the Cuban musician Esteban Puela, as a closing of this conglomerate of city sounds, is transmitted to a large digital screen that assumes the direction of the orchestra. With this work, Garaioca pays homage to cities, places of experiences, affections, defeats, improvisations. It also praises the street musician, symbol of the maxim "art is life".
Los Carpinteros, in one of their last performances as a duo, puts in alacenas, 2016, a critical view of the result of the strong storms that invade the Caribbean. The sounds emitted by hurricanes were recorded and reproduced from worn-out kitchen cabinets from where the terrifying noise of hurricanes can be heard. I was able to experience this feeling myself in Havana in 2006, when I was close to the epicenter of Hurricane Kate, ranked as one of the strongest of them. Kitchen cabinets, old and empty, incorporate other issues such as scarcity and precariousness.
Large shows can be mediations between the artist and the market. René Francisco Rodríguez also became famous at a young age, based on his experiments at the Havana Biennale. The feeling that permeates your installation Repair Talles, one of his most significant works, is stronger in the updated version. He stores experience, interaction of objects and people in this personal and professional diary. Throughout his life, he incorporated into his work a collection of material and symbolic testimonies that accumulate in the workplace. This cumulative installation is a work in progress very close to that of the Brazilian Paulo Brusky.
The four artists form a logical and consensus core, but it is worth remembering that there are at least two dozen other artists, equally resolved professionally, who gravitate towards international exhibitions.