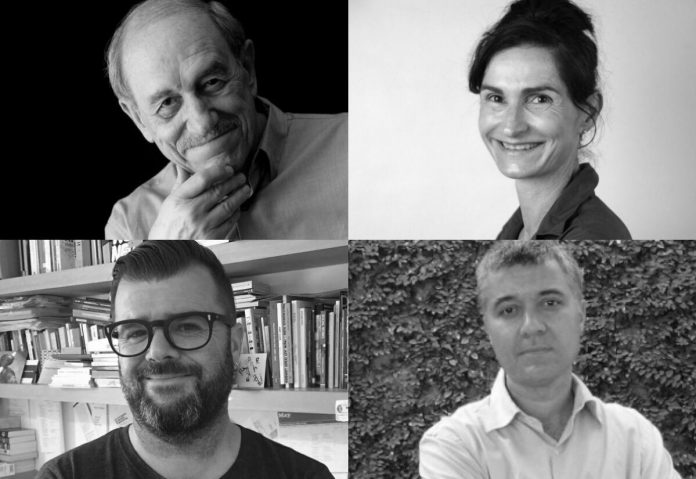 With the participation of Moacir dos Anjos (Researcher at Fundação Joaquim Nabuco, Recide/PE), Maria Lucia Bueno Ramos (permanent professor at PPGCSO, at UFJF), Mônica Hoff (artist, curator and researcher), Nathalie Moureau (professor of economics and researcher at the ART-Dev laboratory), Néstor García Canclini (PhD in Philosophy from the Universities of Paris and La Plata), and Paul O'Neill (Irish curator, artist, writer and educator), the 2nd International Symposium on Systemic Relations of Art takes place between the 29th and 31st of July at the Research and Training Center (CPF) Sesc São Paulo.
According to the introductory text, the event – ​​which has sold out registrations – discusses the transformations through which the visual arts undergo, housing approaches to the wide range of relationships that permeate the artistic making, its legitimation, visibility, circulation and access.
The text also explains that "the debates will focus on the social construction of aesthetic values ​​in contemporary times, discussing how to talk about History of Art and Aesthetics when dealing with objects and events that escape the values ​​originally established by such disciplines; revisions to the values ​​of classical aesthetics; the strategies and discourses that have been institutionalized and incorporated into the art system; the reverberation of the art market in the legitimation of emerging artistic practices; the ways of reorganizing artistic practices, art criticism and institutions to account for the changes that occur in a global and unequal world".
The symposium is a partnership between the Graduate Program in Visual Arts at the Federal University of Rio Grande do Sul (PPGAV-UFRGS), the Institute of Brazilian Studies at the University of São Paulo (IEB-USP) and the Center for Research and Formation of Sesc São Paulo (CPF Sesc).